The return of the Cuban bicycle – how Cubans are turning back to sustainable transport
The Cuban bicycle is making a comeback to the island's streets, fuelled by a green sentiment that differs a lot from the connotations of poverty and sacrifice it was identified with just a couple of decades ago. Younger generations of Cubans in Havana and other parts of the country are seeing the old bike with new eyes and the two wheels are being reborn as a stylish, eco-chic accessory associated with modern hipsters, Bohemians and eco-conscious trendsetters. Read on to find out more about how the Cuban bicycle is being revived.
---
The old Cuban bicycle is experiencing a generational rebirth. Once seen as a reminder of years of austerity and poverty in the 90s, the new generation of eager Cuban cyclists are bringing humble bikes back to the streets in a more fashionable and inspirational ways than ever.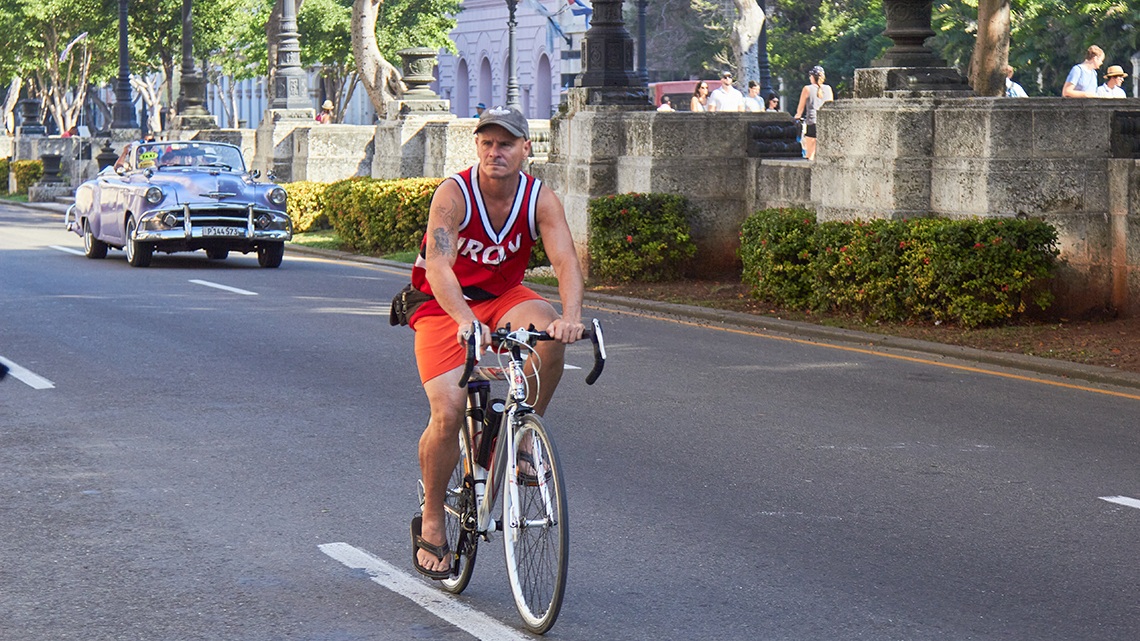 For the first time bicycles in Cuba, especially in Havana, are being rediscovered with inspirational connotations and healthy associations that go beyond getting active and improving fitness levels but that are also about being green and sustainable. The new wave of bicycles taking over the streets of Cuban cities like Havana is different from the one that predated it around two decades ago. Now, a new generation of Cubans is rediscovering the humble bike; not as the least desirable of transport options that must be endured out of sheer necessity when no other alternative is viable, but as a convenient, eco-friendly way to get around, and a freeing one at that too!
Cheap, green and convenient
Waiting for hours on end for a public bus to intermittently appear at the station is a feeling of frustration far too common among Cubans. Public transport runs with no discernible schedule and the recent comeback of fuel shortages as Venezuela cuts Cuba's supplies means that the situation is only getting worse. Private transport options like "almendrones" or "carros de 20 pesos" only cover certain specific routes mainly along city centres, but on the outskirts the options are reduced to virtually nothing.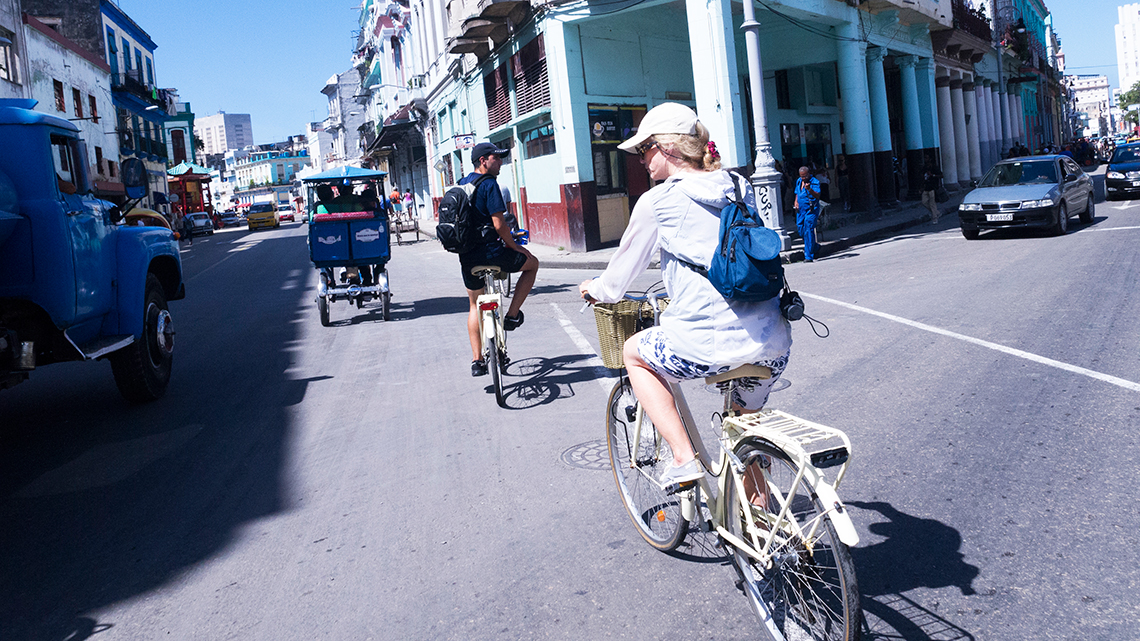 A bike is far cheaper to obtain and maintain than cars (no average Cuban can easily afford the price that second-hand cars are being sold at), requires no fuel to run, doesn't emit any CO2 and on top of that keeps the rider fitter and has started being viewed as a fashionable accessory. The term "eco-chic" has arrived in Cuba, and the new wave of conscious Bohemians and hipsters would see bicycle transport with good eyes.
Bikes are also easy to park and give riders the freedom of going virtually anywhere without having to foresee other details like calculating fuel costs, planning where to park or creating elaborate routes with pit stops. In fact, one of the most attractive factors of cycling around cities, towns and rural areas for the newer generations, is its freeing vibe.
A blast from the past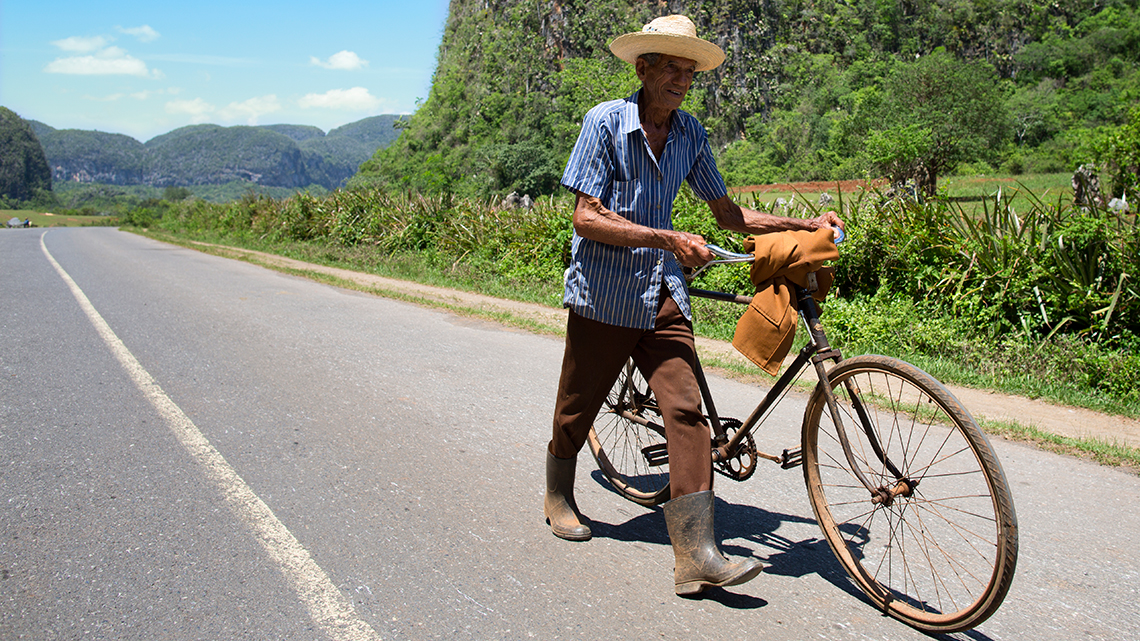 The economic crisis of the 90s known as the "Special Period" (when the collapse of the USSR stopped the flow of subsidised Soviet goods, from fuel to food and commodities) meant that the government resorted to the import of thousands of cheap, Chinese bicycles (Flying Pigeons and the like) and the poor quality made-in-Cuba Minervas which were offered to Cubans as an extreme transport solution.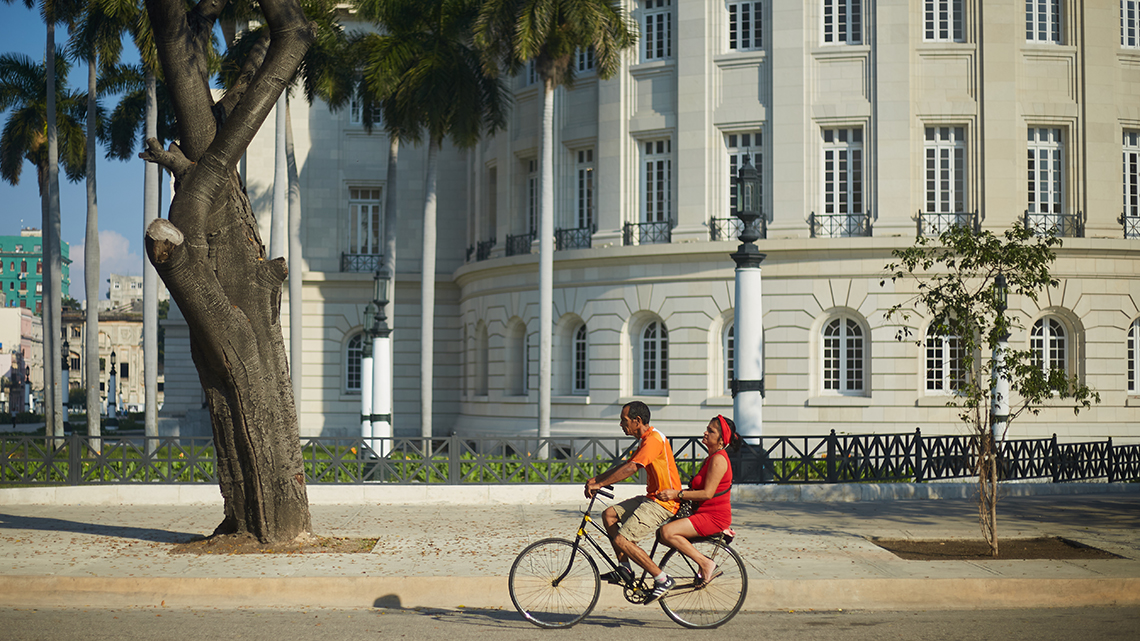 For years, the amount of "forced" cyclists in Cuba meant that the island once had one of the highest ratios of city cyclists in the modern world. This number dwindled over time as the worst of the Special Period crisis came to an end but older Cubans still associate cycling with poverty and sacrifice. Not so for the newer generations of young Cuban cyclists who are contemplating the use of bicycles as a scenic way to engage in sport, get from A to B and help the environment.
The Havana cycling city tour effect
Once a reminder of poverty and hardship, the Cuban bicycle is experiencing a glistening renaissance era and it owes this, in large part, to tourism. Younger Cubans are rediscovering bicycles and starting to fall in love with cycling after observing enthusiastic holidaymakers pedalling around their cities.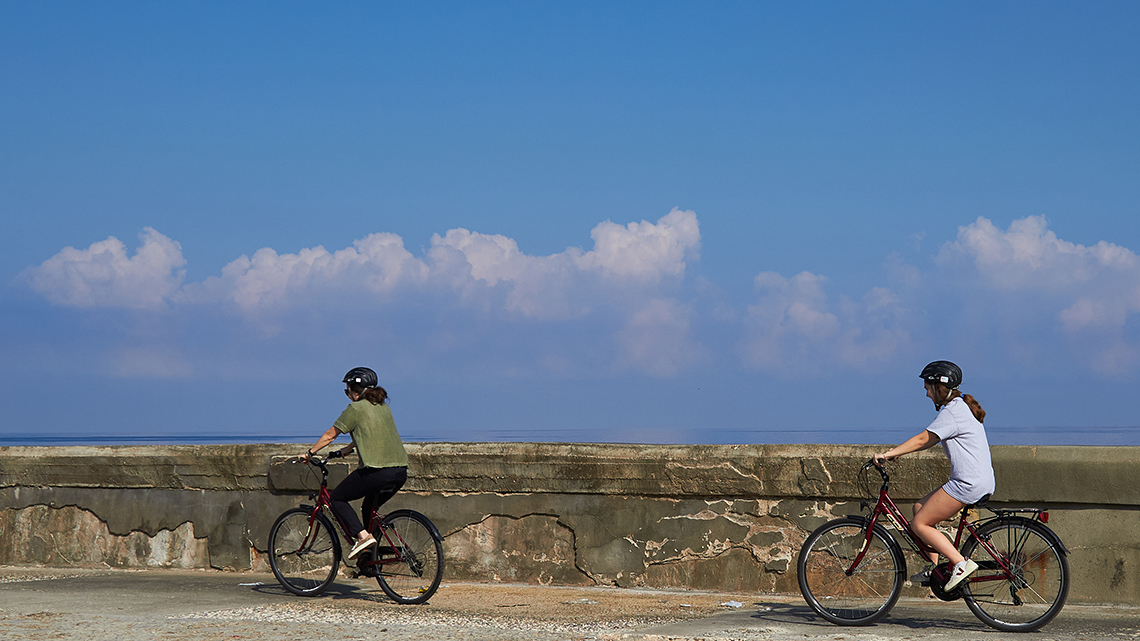 The arrival of foreign tour operators setting up cycling tours in Cuba, especially in Havana, has played an important role at making riding bicycles chicer and more in vogue than ever. Younger Cubans are being quick to catch on after seeing the popularity of Cuban cycling tours and many entrepreneurs have set up their own bicycle rental businesses.
Inspired by the boom of cycling tours, young Cubans have started to work hard at changing the ordinary bicycle's image. According to a short video documentary by the World Economic Forum:
"Young Cubans are optimistic. Once a month, dozens of cyclists ride 20km through Havana to remind people of the freedom cycling gives."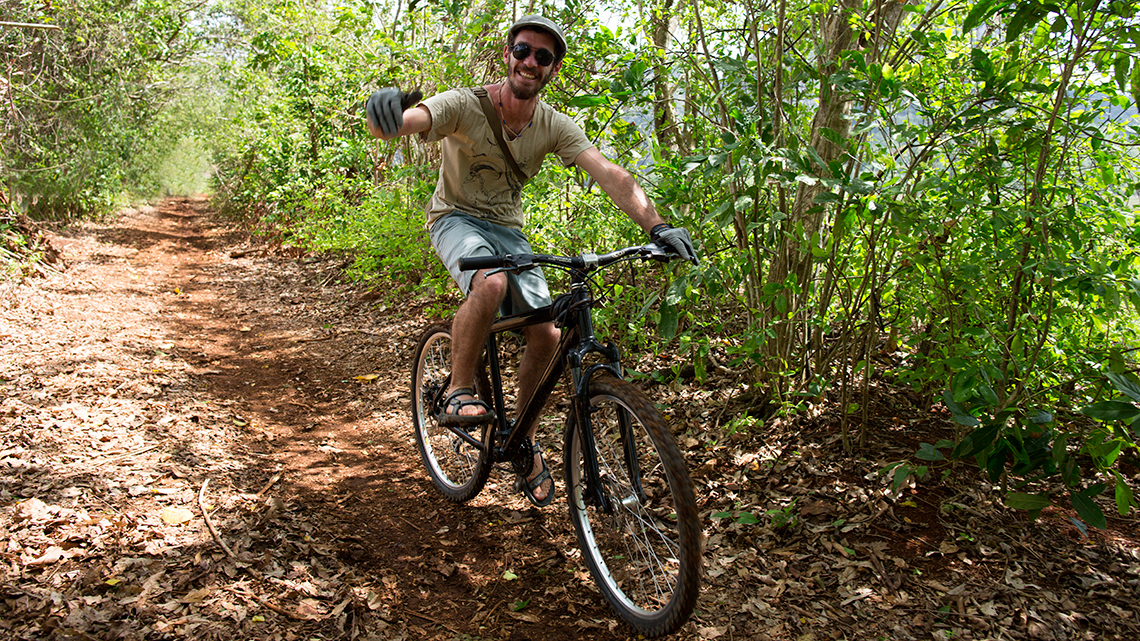 The demand from tourists for bicycle tours in Cuba has been at the core of this bike revival in the nation. Cycling tours like those offered by Cubania Travel are seen as not only an active, hands-on way to get to know the real Cuba up-close and personal, but also a reliable way to get around.
Cardenas – the Cuban city where cycling never died
As opposed to Havana, the city of Cardenas in Matanzas has had cycling embedded into the lifestyle of its citizens for a long time in a way that remains unchanged. A monument of a giant iron bicycle is clear indicator of this, a place where bikes have been a favoured as a mode of transport for the locals without any of the negative connotations that exist in other parts of Cuba. This positive attitudes towards cycling is now spreading to other Cuban cities as they embrace the two wheels in ways they hadn't before.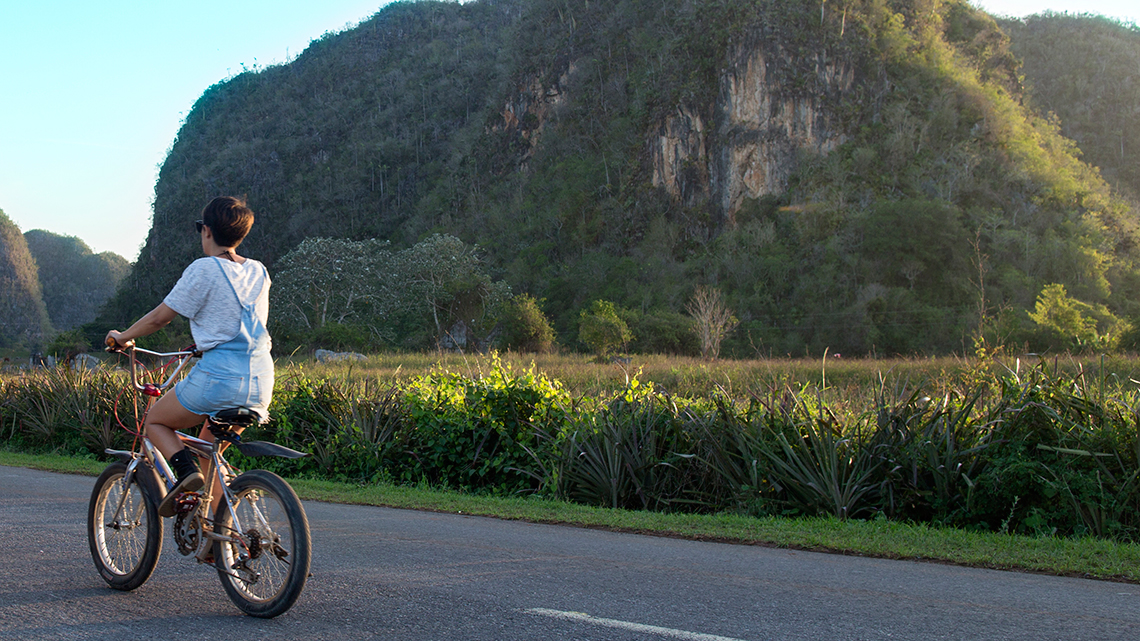 Bike repair shops which were scarce and hard to come by in Havana are now springing up again as demand for them increases. But in case you want to experience Cuba's most authentic cycling city, you can't give Cardenas a miss! It helps that it's less than half-an-hour's ride from Varadero's white sands or a scenic 80-minute cycling journey.