The new normal – Travelling to Cuba with Cubania Travel
The Coronavirus pandemic has severely restricted many aspects of normal life throughout 2020, and the travel industry has certainly had to endure and try to adapt to some drastic changes and radical measures put in place.
With people's health and safety clearly coming first, the Foreign, Commonwealth and Development Office (FCDO) has issued regular travel advice updates since the beginning of the year. Their recommendation has been to avoid all but essential travel throughout the pandemic. Most have been happy to comply with their recommendation and the "staycation" became the preferred holiday during the summer of 2020.
But we are a nation of travellers and there's nothing we love more than packing our bags and getting ready to explore a new country, taste new food and make new friends so , once the FCDO announced that some countries were safe for travel, plenty travelled and got their first taste of travel post COVID. It involved facemasks, lots of hand sanitizer and the kind of social distancing which has almost become second nature.
So which countries are deemed safe? The FCDO has published a list of countries which you can travel to without having to quarantine for 2 weeks on your return. This is updated on a regular basis and reflects how well countries are doing in containing the virus.
Cuba is one of the countries included in this "safe travel corridor" so UK residents are not required to quarantine on their return to the UK after visiting Cuba.
Yes, Cuba is open for business as far as tourism is concerned and interestingly, the country has in fact done far better than many others in dealing with the COVID-19 storm.
Going to Cuba with Cubania Travel remains a safe and healthy option for holiday makers, and here is how.
---
Travelling safely to Cuba with Cubania in the time of Coronavirus
How has Cuba coped with COVID-19?
Cuba has managed the Coronavirus pandemic with efficiency which has led to some impressive statistics about which the Cuban government can be proud.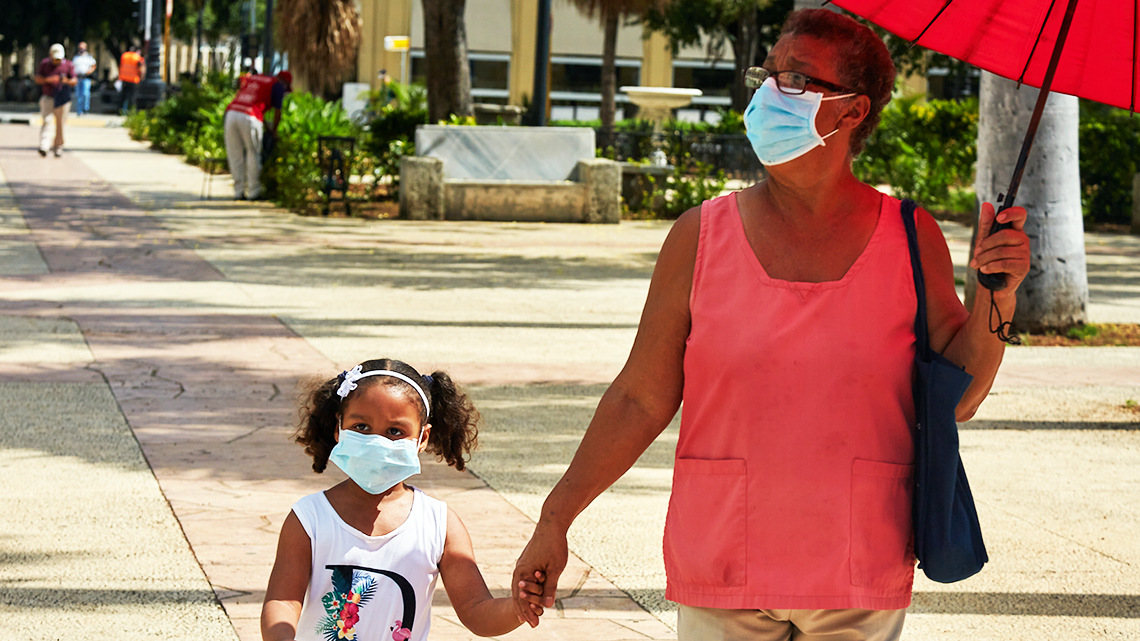 Firstly, it had one of the lowest infection rates in the world and boasted one of the highest recovery rates. With a population of over 11 million people Cuba has had an extremely high recovery rate and an admirably low number of fatalities – at the time of writing 102 Cubans have died having tested positive to COVID-19 and more than 90% of those infected with COVID-19 have recovered
Cuba has a positive reputation around the world not only for its public healthcare but also for its success in disaster management. The yearly threat of hurricanes has offered the country the opportunity to fine-tune emergency responses and disaster management is embedded in society, especially effective at grassroots level where the collective effort of the Cuban people helps save lives.
Nowadays, Cuba still has one of the highest doctor-to-patient ratios in the world. During the Coronavirus though, the country's healthcare strengths have come to the fore, namely in the shape of widespread monitoring and large numbers of health care workers. who were able to make house calls and visit anyone presenting symptoms of COVID-19. Cubans trust their healthcare system, so it has been easy to implement the measures necessary to contain the outbreak of Coronavirus on the island.
Cuba's initial reaction to the Coronavirus threat was swift. A "prevention and control" plan, prepared in January 2020, included training medical staff, preparing medical and quarantine facilities, and informing the public (including tourism workers) about symptoms and precautions.
This meant that when the first three reported cases were confirmed on 11th March, arrangements were already in place to track, trace and isolate contacts, mobilise medical workers and students for nationwide door-to-door surveys to identify vulnerable people and check for symptoms, whilst rolling out a testing programme.
At the beginning, one particular concern was that Cuba's ageing population, which is in fact the oldest in the Americas, would be hit hard when the first cases of COVID-19 arrived.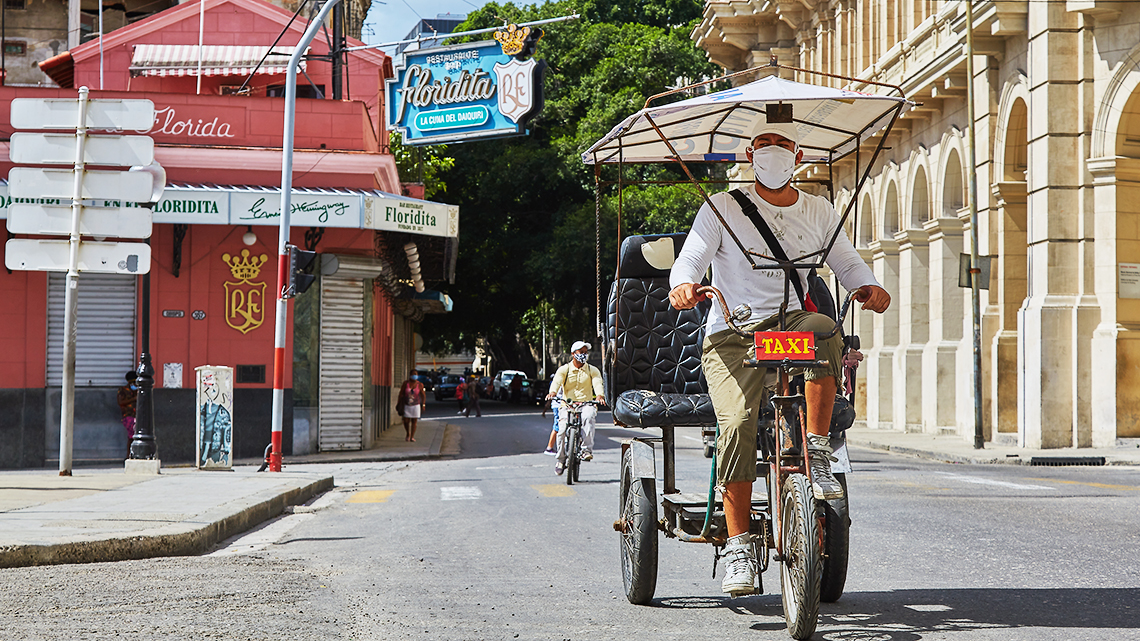 As a result, to aid the protection of the Cuban people, on 20th March 2020, with 21 confirmed cases reported, the government announced a ban on tourist arrivals, lockdown for vulnerable people, provision for home working, reassignment of workers to priority tasks, employment protection and social assistance.
Credit where credit is due. The Cuban government should be acknowledged for acting early. They were preparing the whole system for diagnostics two months before the first case was detected.
Viva la recuperación!
Restarting Travel again
Following months of lockdown and a frustrating year in general which has seen tragedy married with disappointment, people are trying to get their lives back on track as safely as possible.
This means that travellers will be looking to board aeroplanes and visit the far-flung places they had planned to see before the pandemic hit.
Travel corridors have been put in place establishing "safer" countries to visit where 14-day self-isolation is not mandatory upon return to England.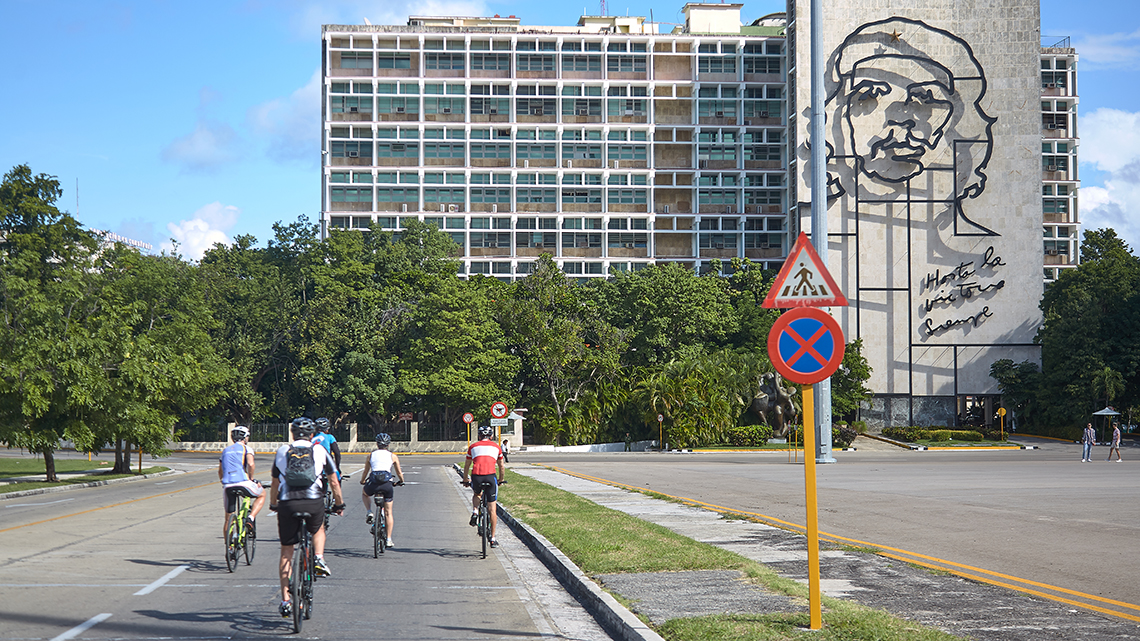 Cuba was added to the FCDO safe travel corridor on 29th August 2020. This means that if you arrive in England from Cuba after 4am after 29th August, you will not need to self-isolate for 14 days.
Obviously, this is good news for Cuban tourism as well as the tourists who wish to visit this beautiful island safely. It is almost certain that we can attribute Cuba's being added to this list because of how it rolled up its sleeves and tackled the pandemic in an efficient and determined manner.
Planning your trip with Cubania Travel
Firstly, you will want to book with a long-established and reputable travel agency. So many travellers are still awaiting refunds for trips which were cancelled way back in March 2020. Many travel agencies have gone out of business too, so it's reassuring to know that Cubania Travel is in great financial shape and, as a member of ABTA, you can book with confidence that your money will be safe. We are ready to help you organise an unforgettable holiday to Cuba.
Just like Cuba, we acted fast too. During the first weeks of the outbreak we concentrated on repatriating all of our clients who were caught abroad as borders closed. Every single Cubania Travel client returned to their home countries within 2 weeks of the UK announcing lockdown on 23rd March.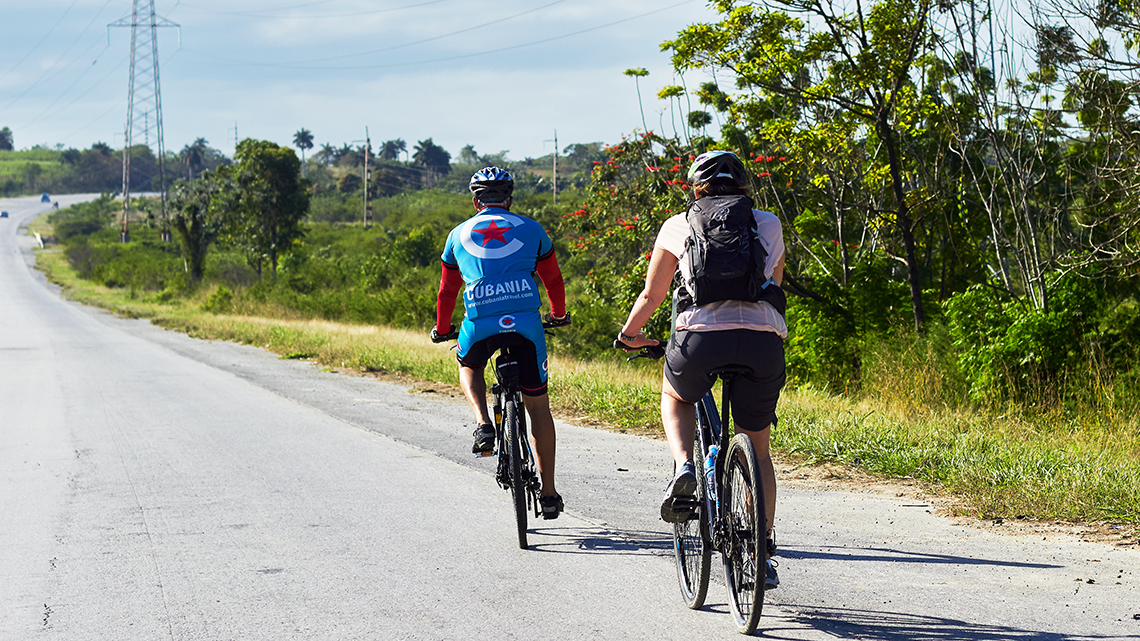 Those who had to cancel future trips to Cuba were fully refunded by Cubania Travel although some asked us to hold their deposits for future trips.
Not a single client is waiting for a refund from Cubania Travel and we have no outstanding debts with any service providers.
We know that when the rules changing, it is hard to make concrete plans. This is why we have updated our booking conditions to be more flexible for your benefit.
Booking with Cubania is simpler than ever and you can now secure your place on one of our tours with our new online booking system through our website. Whether you pay a deposit or in full, your payment is fully refundable should the situation change, and you are unable to travel.
If FCDO advice changes or if you cancel your trip due to COVID-19 related circumstances, just get in touch and we will either refund you your money in full or carry forward your deposit for a future booking.
We will do our best to be as flexible as possible whatever your situation and because we are a small company, we are able to make decisions quickly. With Cubania Travel, you will always be able to speak to a real person with Cuban expertise rather than spending hours waiting for a call centre to respond.
Please read our booking conditions by clicking on this link.
These conditions detail your booking itself, your financial protection, details on ABTA, changes in bookings, cancelling your holiday, any compensation you may be due if we are forced to cancel the trip, as well as other passport, VISA and immigration requirements.
Getting to Havana
Even with travel restrictions easing slightly, travellers are advised to plan their trips to Cuba carefully. Despite many holiday destinations putting on safe and secure measures to protect tourists once they arrive, many are still unsure about how safe they will be on board an aeroplane for a prolonged period of time.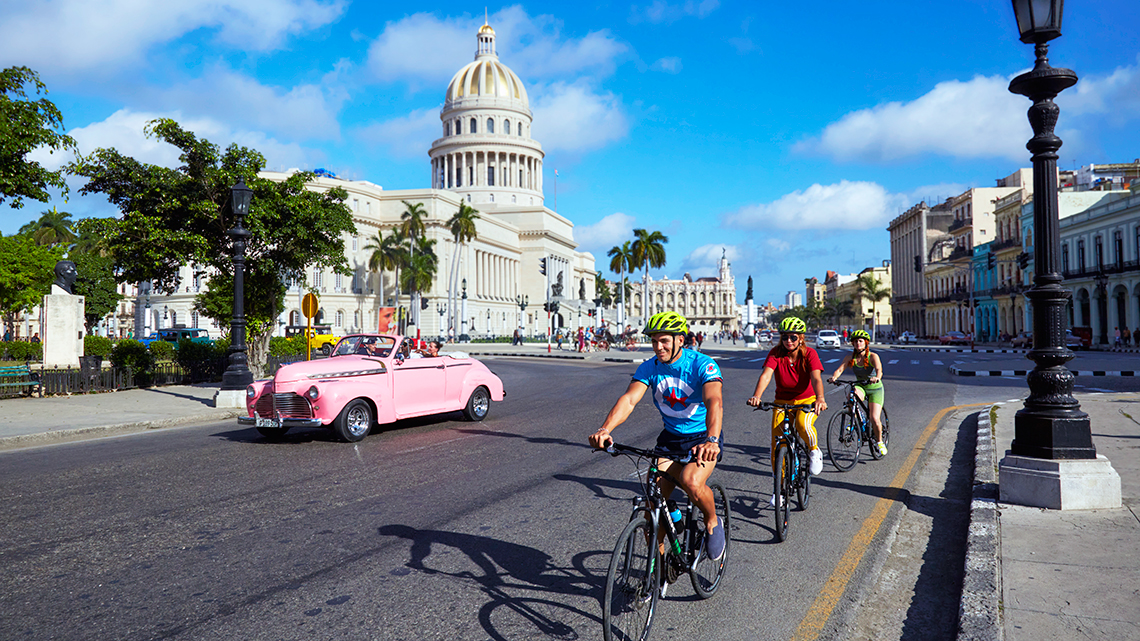 Peace of mind for people travelling on long-haul holidays is of paramount importance, and airlines like Virgin Atlantic, which is the only airline to fly direct to Cuba, have set up some measures to further protect their customers.
They are adding a completely free of charge Virgin Atlantic COVID-19 Cover to every existing booking, as well as new bookings made for travel between 24th August 2020 to 31st March 2021. It's hoped that this will increase passenger confidence.
Designed to be an extension to any travel insurance, Virgin Atlantic's COVID-19 policy means that they'll help take care of the health and quarantine costs that could arise, should you or one of your travelling companions fall ill or experience difficulties due to Coronavirus.
The Virgin Atlantic COVID-19 Cover includes:
Up to £500,000 necessary and emergency expenses incurred due to Coronavirus affecting your travel. Should you or your travelling companions be denied boarding or individually requested to quarantine in your destination, this free policy will cover many necessary additional costs.

Repatriation, should it be medically necessary due to Coronavirus.

Cover for your whole trip, with no upper limit on the length of your time away.

Cover for all passengers with no restrictions on age, travel class or length of journey.

No excess payable (unlike many traditional travel insurance policies).
What is Cubania Travel doing to protect you in Cuba?
Your safety and well-being are our main concern whilst you are holidaying with Cubania Travel, and we have set up a list of detailed protocols to follow so that your health is never compromised.
Airport transfers whether individually or in groups
We always use a private taxi or bus service when transferring you to and from the airport. This will facilitate social distancing and limited capacity vehicles.
The taxi will be internally disinfected and cleaned daily according to the hygiene and safety procedure established for the post-COVID-19 Prevention Plan.
Tour transportation
Before each service provision, the bus will have been cleaned and disinfected. Social distancing will apply and whenever possible, two seats per person will be used.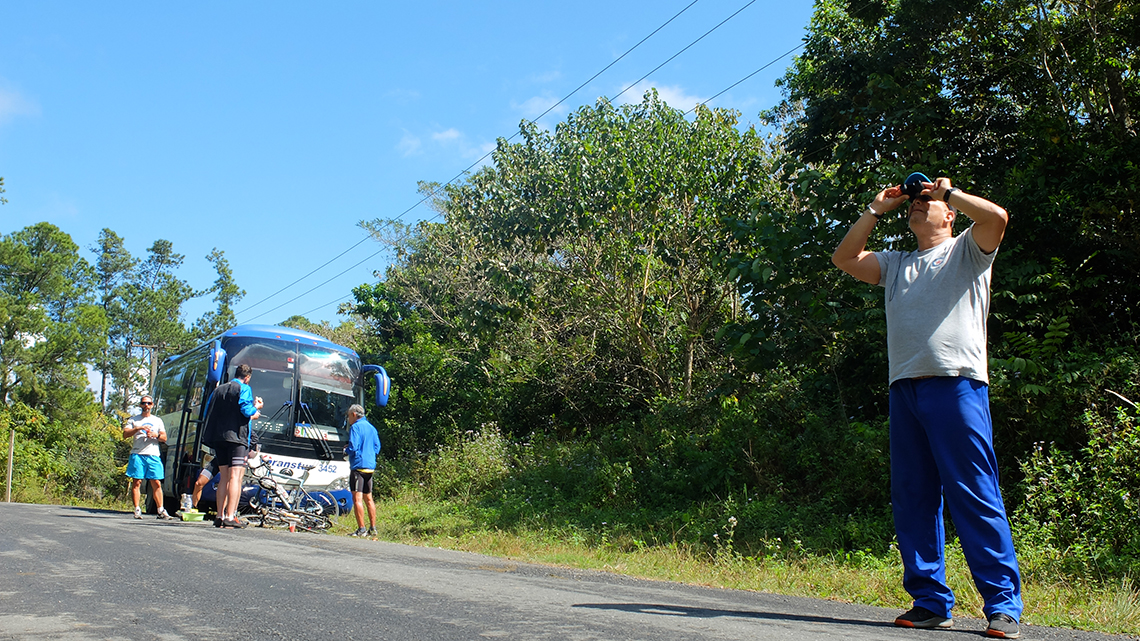 We are suggesting a protocol of always using the same seat on the bus and the use of facemasks by passengers is mandatory at all times. Hand sanitizer will be provided throughout although we're certain you will want to bring your own.
Accommodation – checking into "casas particulares"
Upon arrival, each "casa particular" will have a handwashing station where you can wash and sanitise your hands, as well as your footwear.
Staff assisting you will always be wearing face masks and gloves and we would ask that you also wear masks whilst not in your room.
Bicycles
Many of our itineraries include the use of bicycles. Since the equipment is shared, hygiene measures are particularly important to avoid transmission of illness within our cycling community. The following protocols now apply to all trips with cycling elements: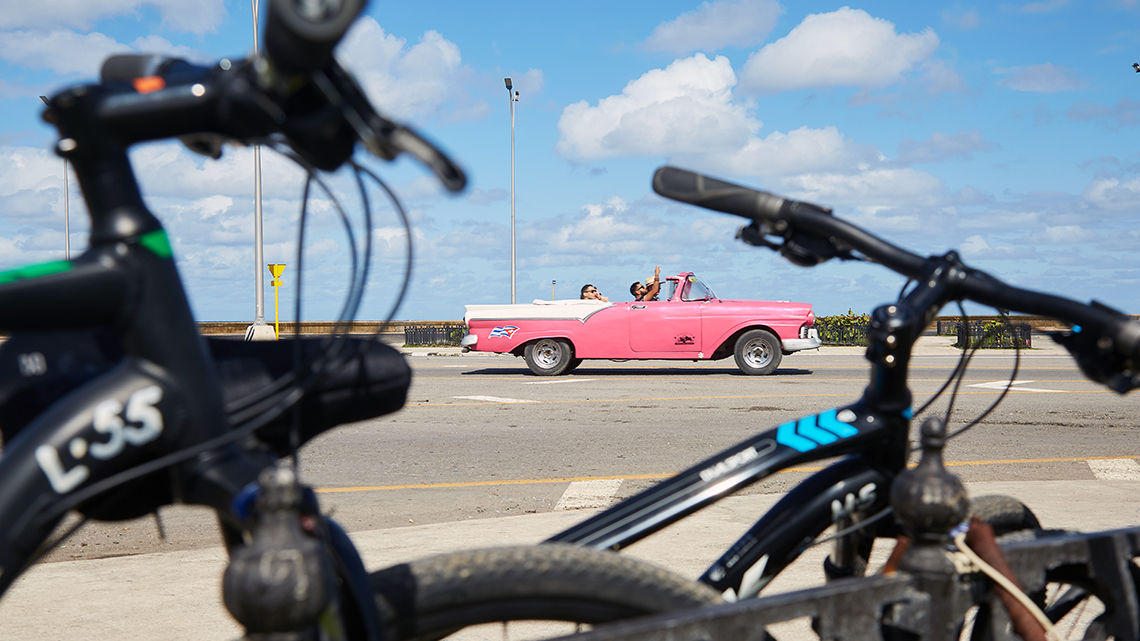 Guaranteed chlorinated water for each person to wash their hands before and after every working session with the bikes.

During the preparation of the bikes before leaving, the handlebars and grips of each bike will be cleaned with chlorinated water, and once they are returned, they will be scrubbed properly again.

During the operation, the bicycles will be handled by the fewest people possible.

At the beginning and at the end of each cycling day, the handlebars and grips of each bicycle should be cleaned with chlorinated solution, and the driver must keep the bus as clean as possible, keeping the handrails clean with chlorinated solution at the end of each day.
Have a safe trip
Cuba has the lowest density tourist numbers in the world. It is worth remembering that Cuba is the largest island in the Caribbean with a relatively low population compared to the amount of land mass so social distancing upon arrival is very easy. What is more, infection numbers across the island are in the low digits every day.
We recommend reading our Coronavirus travel information guide at this link.
This addresses the most frequently asked questions regarding travelling to Cuba and highlights booking with Cubania Travel, staying safe at the airport, in the aeroplane and upon arrival in Havana.
There's also substantial information on the protocols in place should you become ill once in Cuba, detailing that our fully-trained staff will look after you at all times, securing you free Coronavirus testing and daily temperature monitoring.
Your health and safety is our priority and there's no reason that just by abiding to the rules set in place and a little common sense, you can't have the holiday of a lifetime in Cuba with Cubania Travel, despite COVID-19.
For more information on Cubania Travel's operation guidelines, please click here for a complete rundown of everything a cycling holiday entails post Coronavirus.