Paladares in Cuba: A bitesize story of some of Cuba's best eateries
If you're unsure as to what a "paladar" is, there are loads of words that could accurately describe them. Long-lasting, inventive, cosy, friendly … these are all words which spring to mind when trying to define Cuba's "paladares", those incredible places where everyone, absolutely everyone, feels at home.
---
Any rookie traveller visiting Cuba may quickly notice two phrases that stand out in their travel guides or TripAdvisor pages. Both phrases are uniquely Cuban, were born out of times of uncertainty, and heavily define what we call "The Cuban Way".
"Paladares" and "casas particulares" form the foundations of entrepreneurship that have flourished in Cuba over recent years. In this article, we will tell you all you need to know about the first of these two phrases. Read on!
The 1990s saw sweeping changes for the island of Cuba. After the fall of the Soviet Union, Cuba's economy, until then dependent on the Soviet market, was forced to do it alone.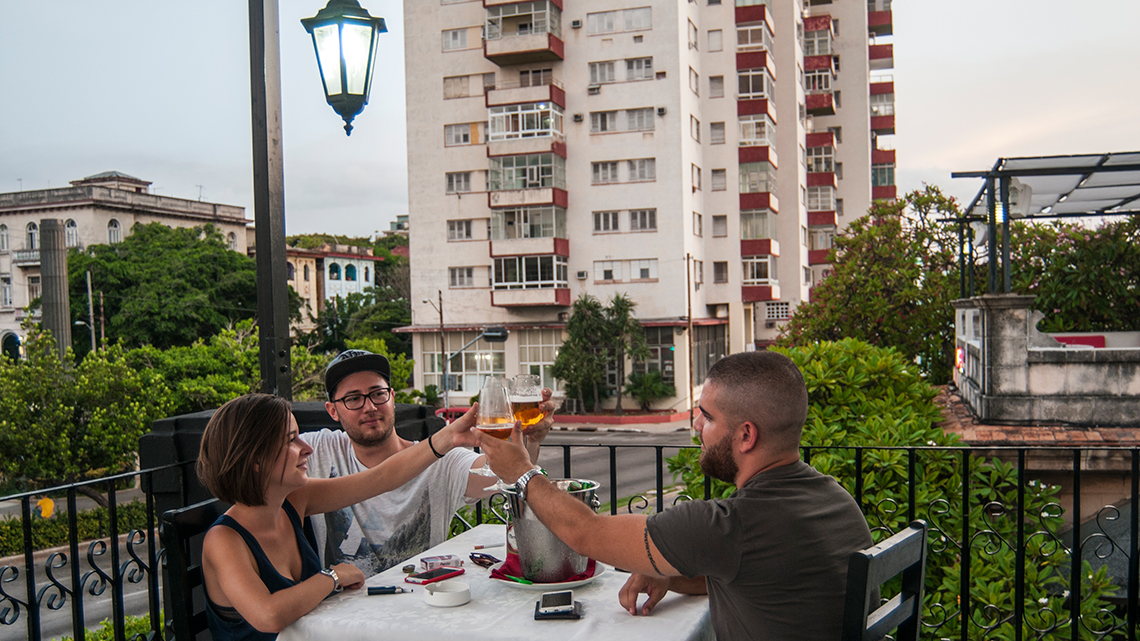 Everything changed very quickly, and the country was immersed in a profound economic crisis, perhaps the biggest one it had suffered since Castro's revolution in 1959. Amid uncertainty and unrest, Cubans looked for basic ways to survive in a meagre time when unpredictability was rife.
In the midst of all this, backstairs locations selling soft drinks or beers started springing up all over Havana. Along with the age-old desire to sip a cold one, these informal bars started offering snacks too. One thing led to another and after a time, pork scratchings, sandwiches, cheese selections and croquettes were all on the menu!
It goes without saying that there was always the option of rice. It's essential in any Cuban's diet. However, sooner rather than later, people also had the option of boiled or fried meats, and perhaps even some salad on the side.
In order to meet the growing need of the clientele, the menu was expanded. Before long, three types of rice and meat combinations were on offer: pork, chicken or fish. The menus were shaped according to the tastes of the clients.
The prices at the time were always around 1 USD. This seems expensive considering that the possession of foreign currencies had just been decriminalised, and the Cuban convertible peso (CUC) was an intermediary between the hard currency (USD, EUR, GBP) and the already devalued national currency (CUP).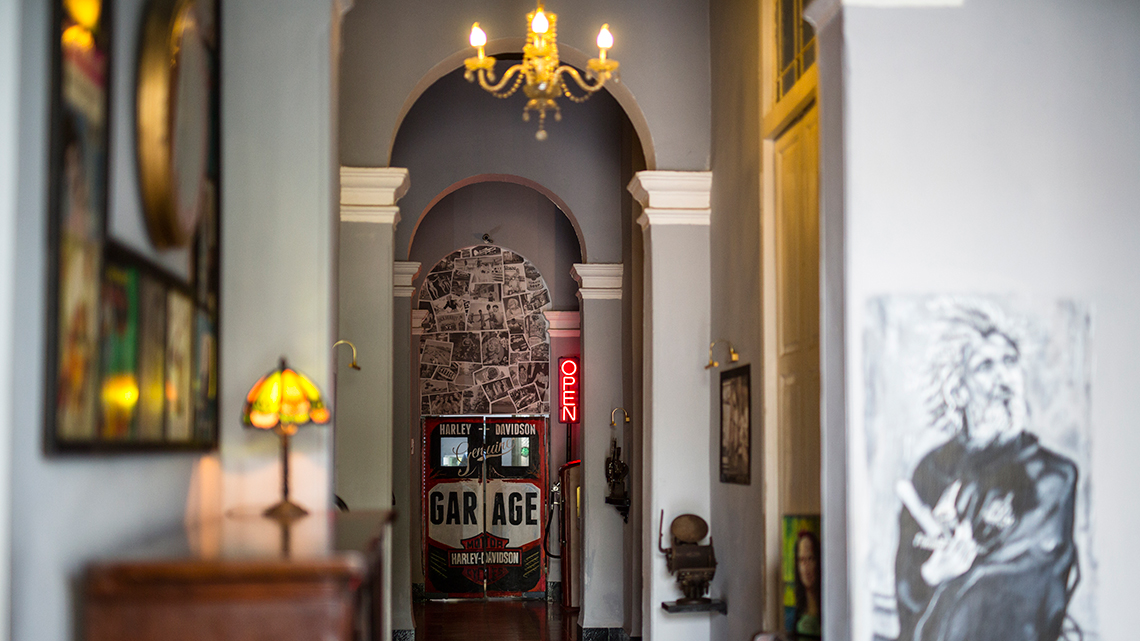 Anyway, you could eat standing up with your plate in your hand, sit at tables arranged out on the terrace if there was enough room, recline in the living area, or just relax in the dining room itself.
It's a kind of surreal intimacy, where someone off the street can enter someone else's house, and then wait to be served a meal and a drink. Of course, all with the utmost discretion!
But let's go back to basics. What is a "paladar"?
They were baptised "paladares" thanks to a successful Brazilian soap opera on Cuban TV back at that time. Entitled "Vale Todo" (Anything Goes), it was about an enterprising woman who had several tables in her living room and the desire to make some money. So, she turned her house into a restaurant. Simple enough.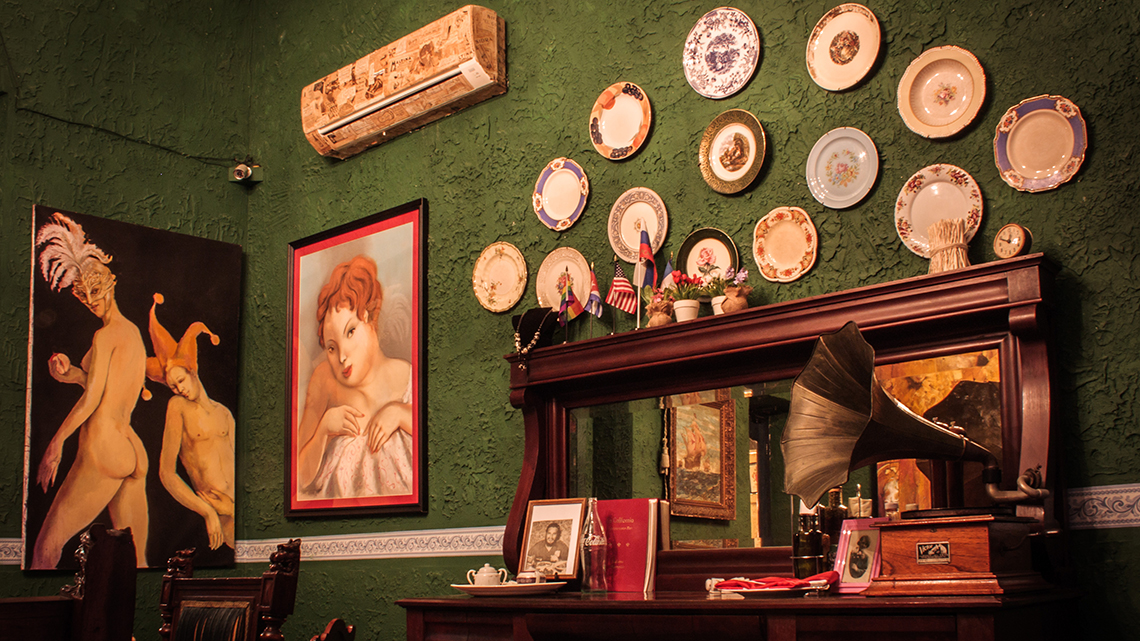 Anyway, her homemade restaurant was called "Paladar" and the rest is history. Anyone who had an informal space to serve drinks and snacks from their home had a paladar. At first, they could only be found in Havana. Before long, they'd spread all over Cuba.
From a simple paladar to a revered restaurant
By the mid-1990s and after enjoying huge success among tourists, paladares were legalised. Back then, they were not even allowed to exceed three tables or twelve chairs per paladar, and the business had to be operated by family members. The Cuban government didn't want to encourage private businesses, so put these limits in place so that they could not easily flourish.
However, as an unexpected but happy consequence of this, the paladares didn't lose the unique charm that had attracted so many tourists in the first place. They preserved the homely atmosphere and the traditional Cuban dishes that were served, often family recipes passed down from generation to generation.
Nevertheless, from 2011, the rules about maximum capacities inside the paladares were relaxed and they started to spread all over the capital and the island as a whole. The chefs in the paladares started to diversify their menus, moving away from Creole foods, and Cuban gastronomy entered a new age.
Paladares and paladares …
Today, there are mainly two types of paladar. The first type is the traditional style, set up in someone's house, where the visitor can enjoy sitting in the living room, the terrace, the dining room, or even the balcony. These types are usually more intimate, cosy, even homely. Visitors can scan family photos, sit on old furniture, or browse through books on the bookcases.
On the other hand, a newer type is becoming ever more prevalent. These paladares are where houses have been purposefully extended and solely dedicated to the business, and so more akin to the restaurants as we know them. As a result, they're proper restaurants, more spacious, and depending on the type of food on offer, each has its own unique style.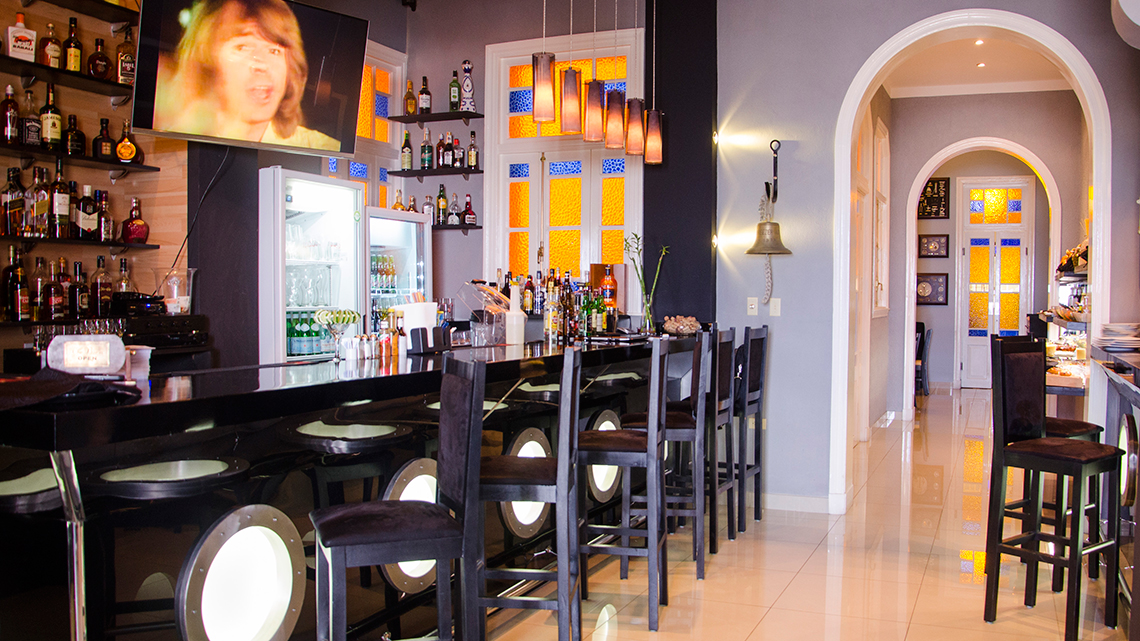 Although the styles of food may vary along with the prices at each establishment, both types have something in common. Each paladar provides a wide range of Cuban food to try, whether it's traditional Creole or a more diversified modern menu.
Many of these paladares are now recommended in travel guides, on travel websites, online forums, and some are even included in official tours of the city. Some even provide organised shows and presentations, where musicians and artists will either play for the diners or set up a gallery inside.
It's clear that the concept of the paladar has entered the digital age. Most paladares have their own websites where visitors can learn about the history of the place, its products and even the possibility of reserving a seat in advance.
Best paladares in Havana, our recommendations
Respect for the elderly! Like a fine wine, the paladares seem to get better with age. Nowadays, some of the oldest paladares in Havana are the best in all Cuba. They seem perpetually full of happy diners and bustling waiters, happily chatting over home-made food and drinks. It seems like nothing changes!
Gringo Viejo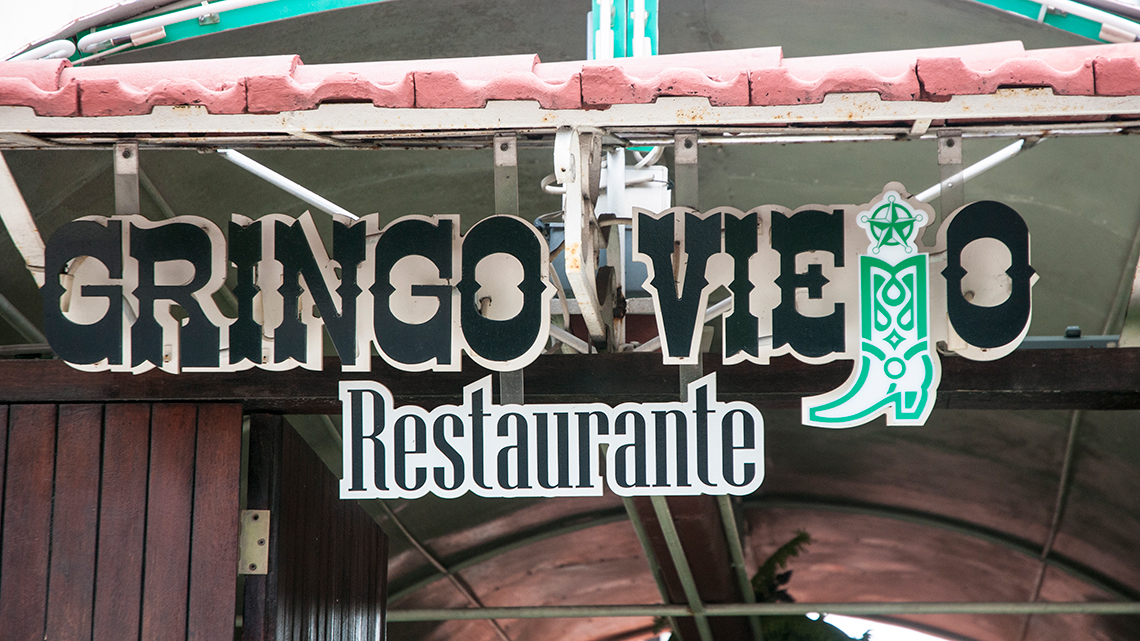 One of the oldest paladares in Cuba. Gringo Viejo was first set up in 1995 and since then it has remained a "must" for anyone visiting the city. It has perfectly preserved its family-run atmosphere while at the same time celebrates the fact that numerous celebrities have eaten here. The "ropa vieja" and "tamal en cazuela" come highly recommended.
Calle 21 number 454 between E and F, Vedado, Plaza.
Decameron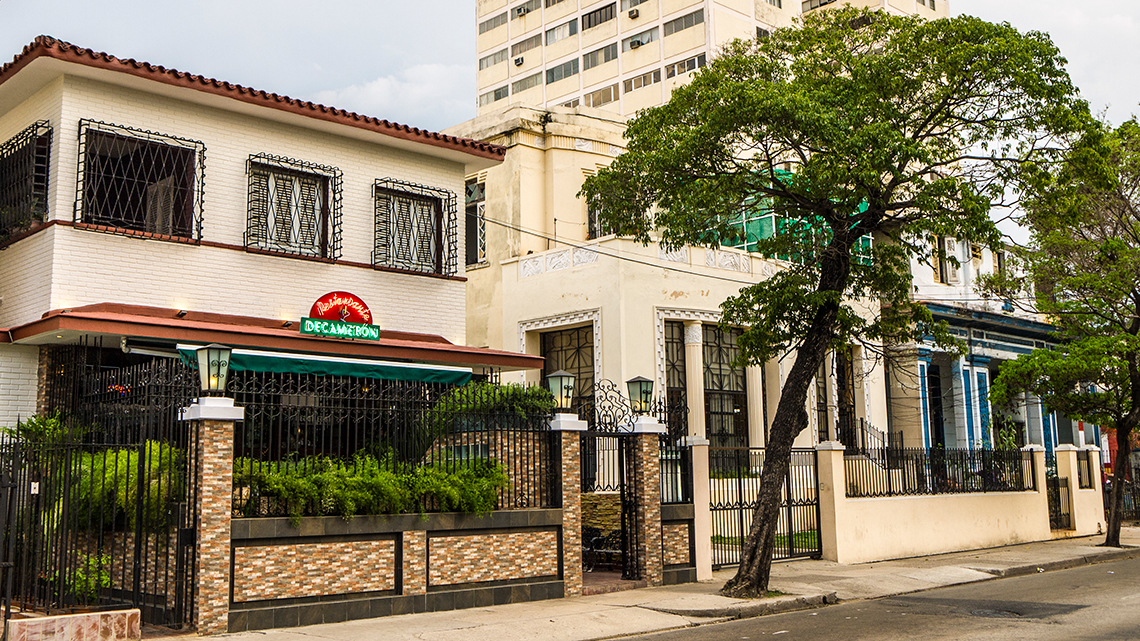 Initially opened in January 1995, its owners decided to call it Decameron based on the themes of uncertainty and hopelessness, just like in Giovanni Boccaccio's books. It was created as a kind of oasis for themselves as well as anyone else who stopped by.
It is an intimate, discreet place, stylishly decorated with old clocks. Its menu is diverse, and guests can try fried beef and pumpkin cream, amongst many other delicacies. Located on a busy street-corner, Decameron is an outstanding option to get a bite to eat.
Calle Línea number 753, between Paseo and 2, Vedado, Plaza.
La Guarida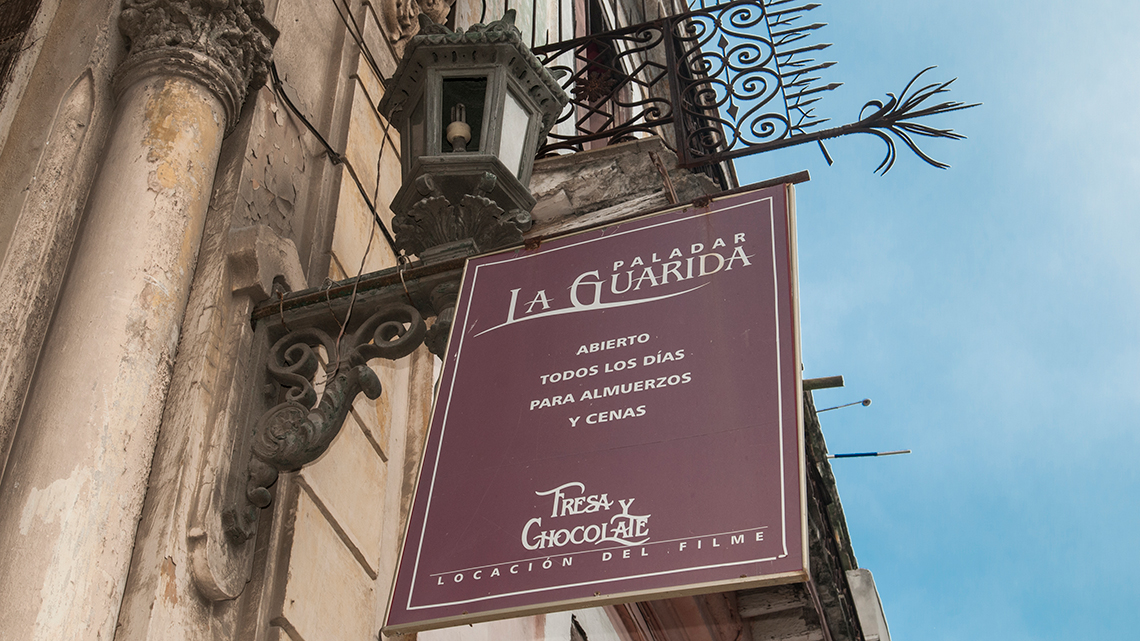 After the undisputed success of what would be the first, and to date, the only Cuban film to be nominated for an Oscar, the filming location for "Fresa y Chocolate" became so popular that its owners decided to turn it into a paladar.
It first opened in 1996, and has since been visited by international stars, political leaders, renowned businessmen from all over the world, and even royalty. The former Queen of Spain, Sofía, decided to dine at La Guarida in November 1999 and Madonna decided this was the place to celebrate her birthday.
Fresh fish is the speciality here, but make sure you try the ice cream too – a dessert taken from the book "Paradiso" by José Lezama, quoted in "Fresa y Chocolate".
Calle Concordia number 418 between Gervasio and Escobar, Centro Habana.
La Cocina de Lilliam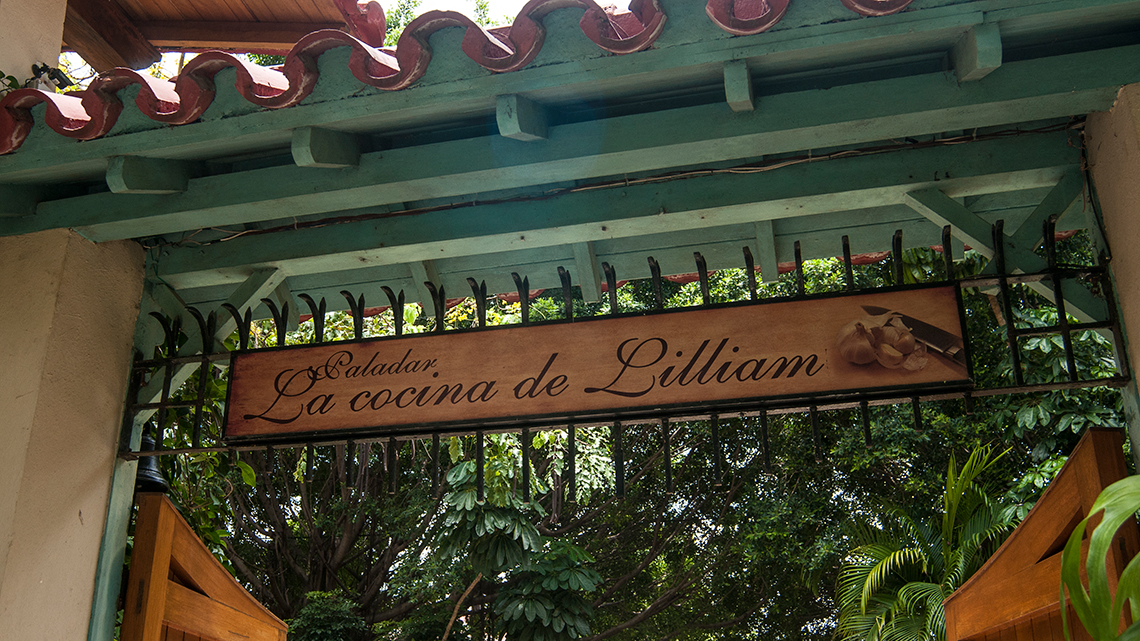 Since the end of the 1990s, this cosy paladar has offered an amazing array of Cuban gastronomy and international cuisine to the extent that it has been acclaimed by many famous people, among them Jimmy Carter, who visited in 2002.
They have a very personal style thanks to the founder Lililiam Domínguez, a designer by profession, but with a shrewd love of good cuisine. The menu at La cocina de Lilliam is really varied, and specialises in seafood, exotic ice cream and artisan breads.
Calle 48 number 1311, between 13 and 15, Playa.
Santy Pescador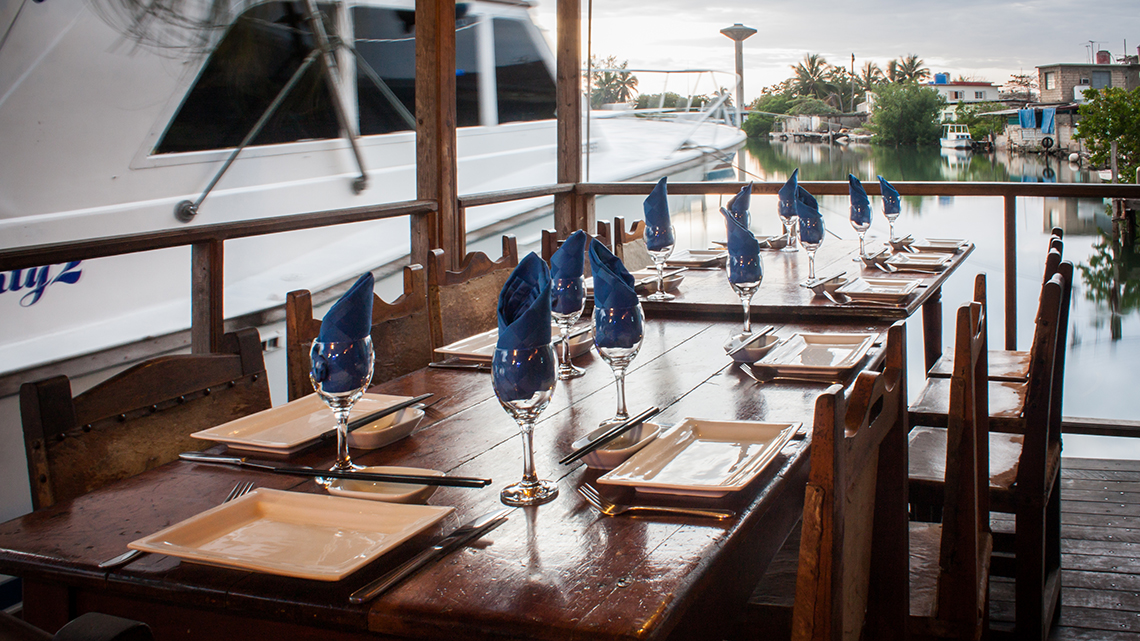 With over 20 years' experience, Santy Pescador continues to be one of the most celebrated paladares for seafood. Located to the west of Havana in a modest fishing community, you can still find that timeless air that Cuba's first paladares would have had.
It's off the beaten track and not immediately easy to find. However, the food is second to none. The sushi is a must, but they also stand-out from the crowd for the freshness of the meats and the inventive combination of ingredients. The decoration could be described as charmingly rustic, just like its setting.
Calle 240A number 3C23 and Río, Jaimanitas, Playa.
Ivan Chef Justo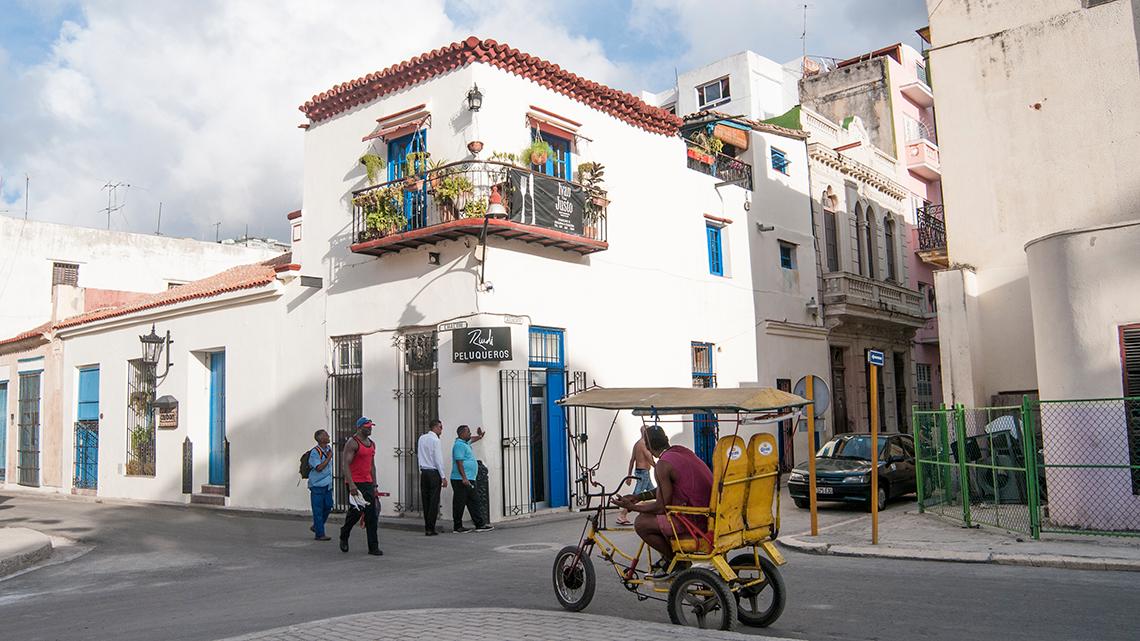 Ivan Chef Justo is located in a beautiful building that slots right into the style of colonial Old Havana. In charming Cuban fashion, the old building (built in 1766) is painted yellow, as bright as a lemon, which adds to the light-hearted ambience within.
The decoration fills every space on the walls in what seems to be an attempt to cover the whole structure in its broad personality. Pictures of Old Havana, colourful art, black and white portraits of Hollywood film stars, patterned plates – the wide range of styles seem to be a metaphor for the fact this restaurant caters for everyone.
Another claim to fame is the fact that King Felipe and Queen Letizia of Spain have chosen to dine here. Who knows? Maybe Felipe's mother Queen Sofía recommended it after dining at La Guarida!
The menus portray the owner's passion for Cuban food fusion and the results are sumptuous. Just some of the house specialities are salmon salad, gazpacho, lamb soup, ribs, cheese risotto, Magret duck breast, fresh ceviche, stuffed potatoes, grilled fish and creamed malanga.
Doña Eutimia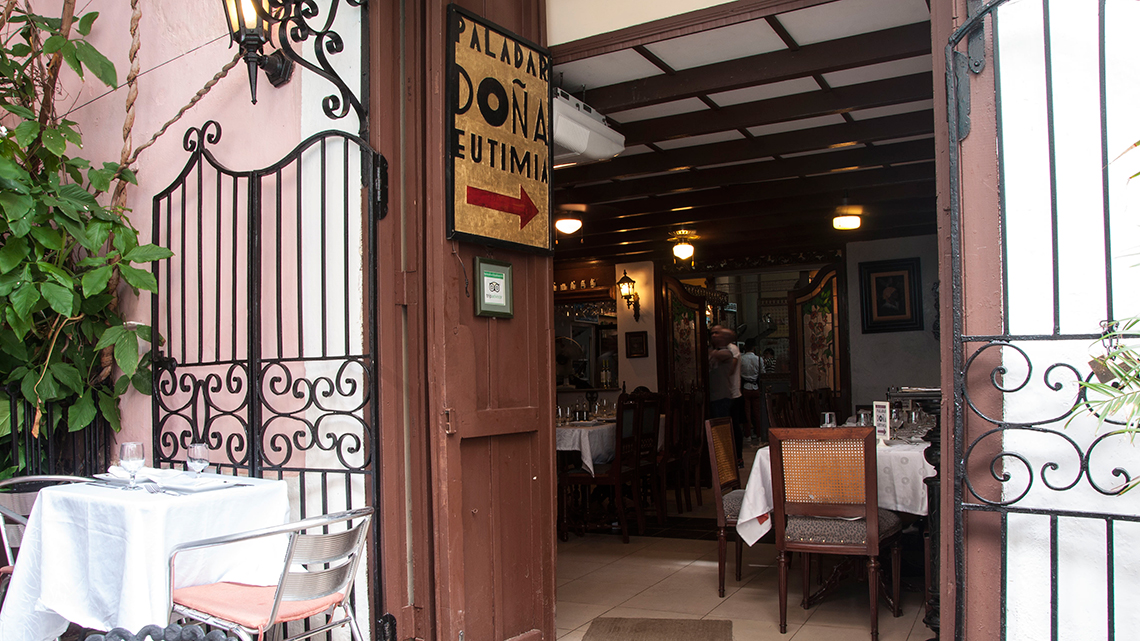 This paladar enjoys the prestigious tag of being the only Cuban paladar listed among the "101 great restaurants recommended by chefs".
The proprietor, Leticia, has developed a very traditional Cuban menu solely based on the memories of what her mother used to cook.
Some of the food the guests can sample include "tamal" (a Mesoamerican dish dating back to the Aztecs), "ropa vieja" (Leticia prefers using lamb instead of beef), pork, or rice and beans cooked in the traditional Cuban manner.
Doña Eutimia is not only one of the most sought-after restaurants in Cuba, but also highly acclaimed by The New York Times, and recently listed in Newsweek magazine as one of the top 100 restaurants in the world.
El Chanchullero de Tapas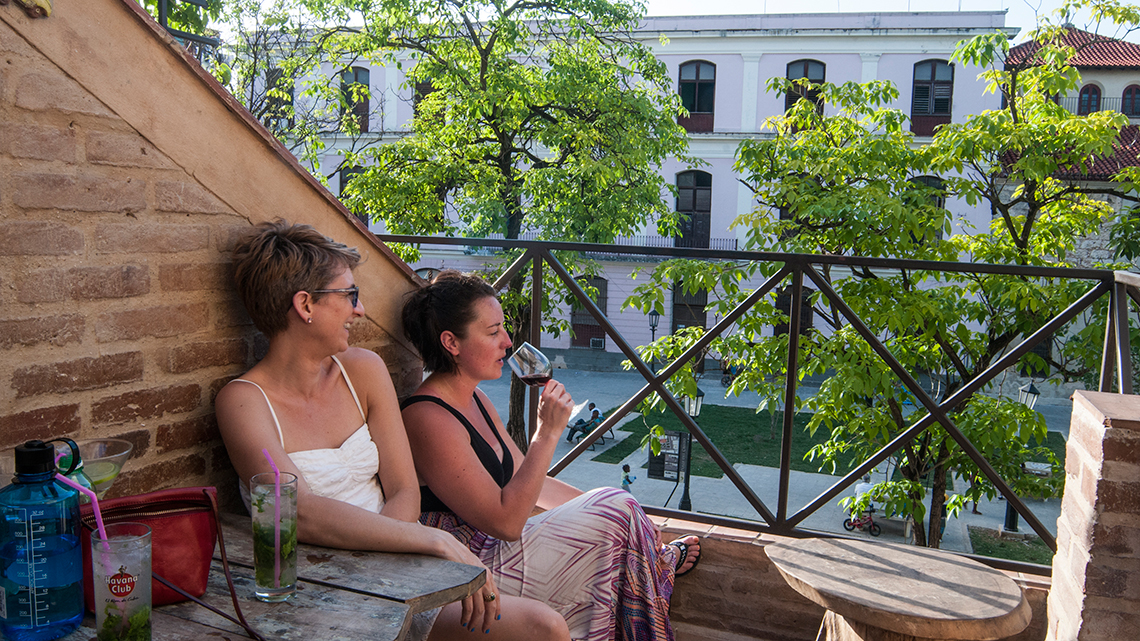 El Chanchullero de Tapas combines an unassuming air with some uncomplicated traditional Cuban food that comes in very large quantities, but small prices.
This paladar really comes into its own for the main courses on offer. There are many different types of traditional chicken and pork dishes, including the "Cemiñoco de Cerdo" which is a must. Cemiñoco is Cuban slang for a big rock, so the dish is essentially large cubes of meat in a delicious secret sauce prepared there while you wait. The shrimp enchiladas are huge and entirely fresh too, so they're really worth ordering.
El Cuarto de Tula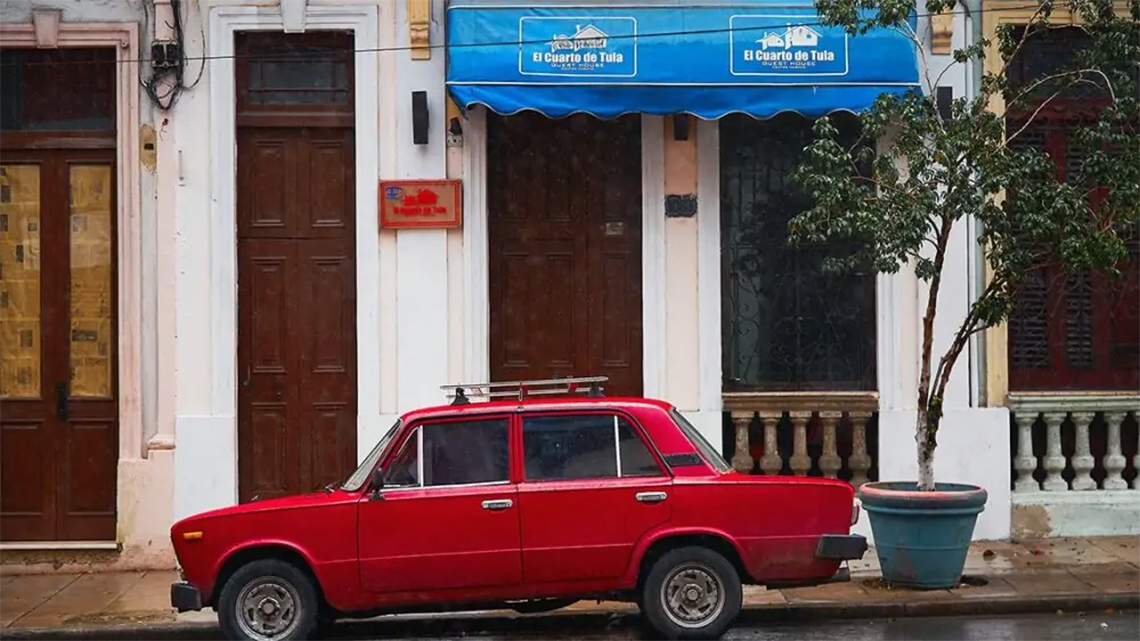 Named after the Buena Vista Social Club song, the speciality theme at "El Cuarto de Tula" is Caribbean and Cuban cuisines. Many people visit to try the "ropa vieja" (shredded or pulled stewed beef with vegetables) and the Cuban-style croquettes. El Cuarto de Tula is also known for its delicious coffee, so do not just restrict your visit to afternoon or evening food – you can also have a fine breakfast here too!
The breakfast special comes with eggs, toast, fresh fruit, pancakes, juice, and the famed aforementioned coffee.
Jama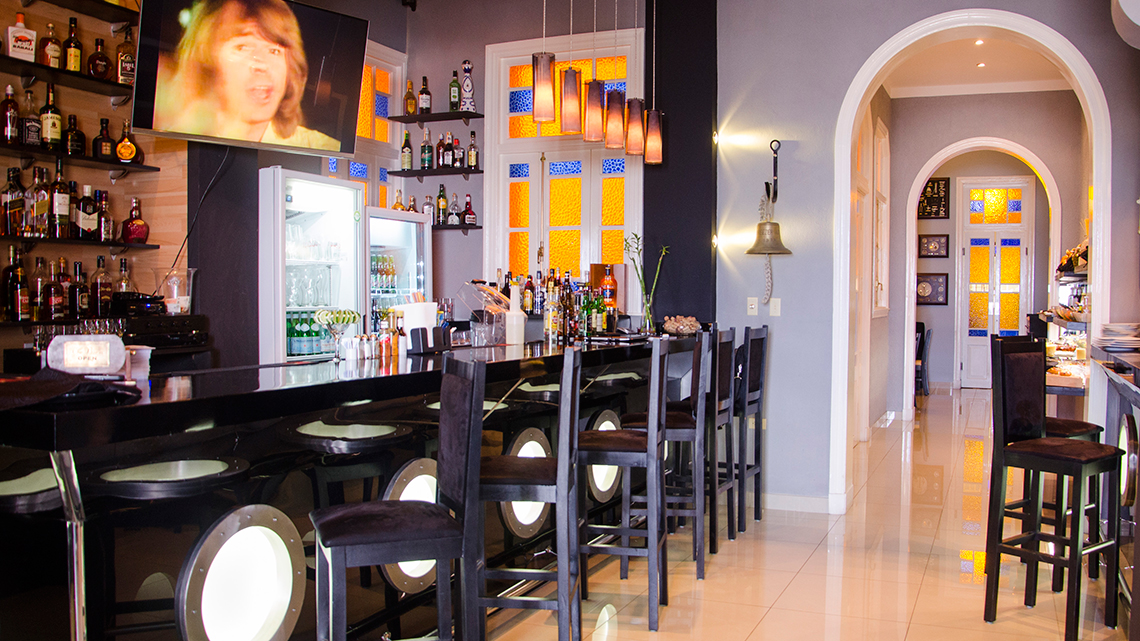 Since its opening in Havana, the Asian-Cuban fusion restaurant of Jama has been an interesting addition to Havana's historic old centre. Whether you simply want a snack, a full meal of top quality food, or just a few drinks with friends, Jama is fast becoming one of Havana's hottest locations.
Jama actively celebrates two cultures. Upon entering the restaurant, diners and clientele are often struck by how the decor boldly marries exciting Japanese artistic styles to the colourful personality of Cuba.
It's not just the decor either. The chefs that work here love the freedom they have at genuinely being able to express themselves with some truly creative menus.
There are succulent pork belly tacos, mango daiquiris, fried plantains with soy sauce and sesame seeds, Japanese style Bloody Marys, pork heart fajitas with ginger served with rice, noodles and sesame sauce, as well as assorted sushi with signature fried rice and seafood.
Jibaro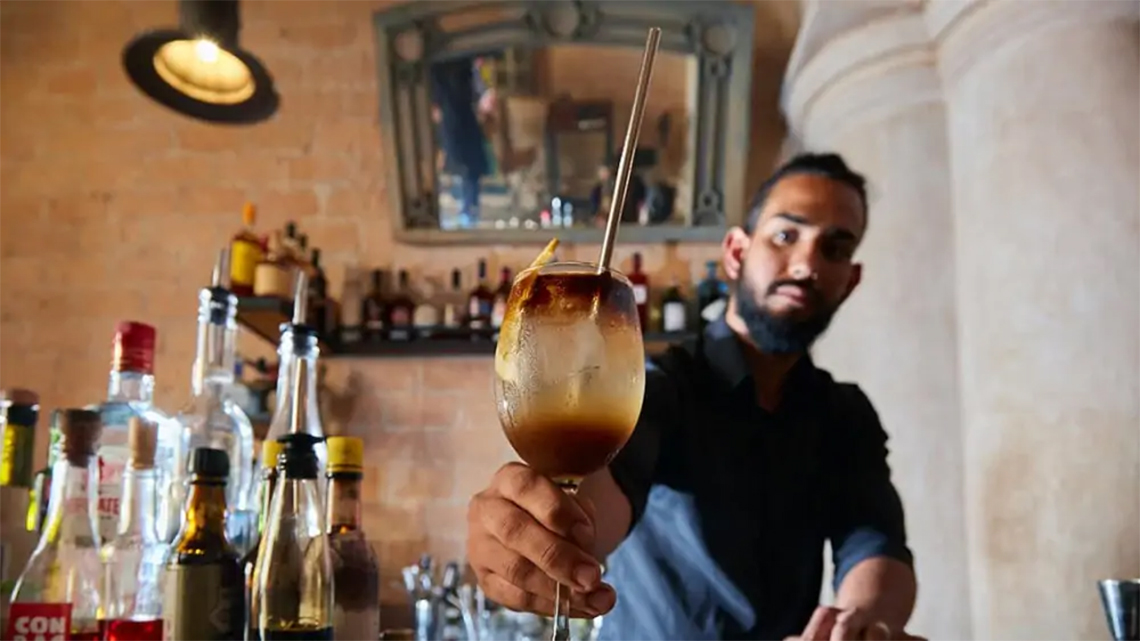 One of Cuba's most charming and popular paladares that provides authentic, interesting food, with original, highly praised cocktails and mocktails.
The menu at Jibaro is full of simple, typically Cuban dishes made with fresh local ingredients, like pork stew, rice with beans, slow-cooked lamb in sauces, all manner of locally caught fish dishes and guava shells with cream cheese to finish.
O'Reilly 304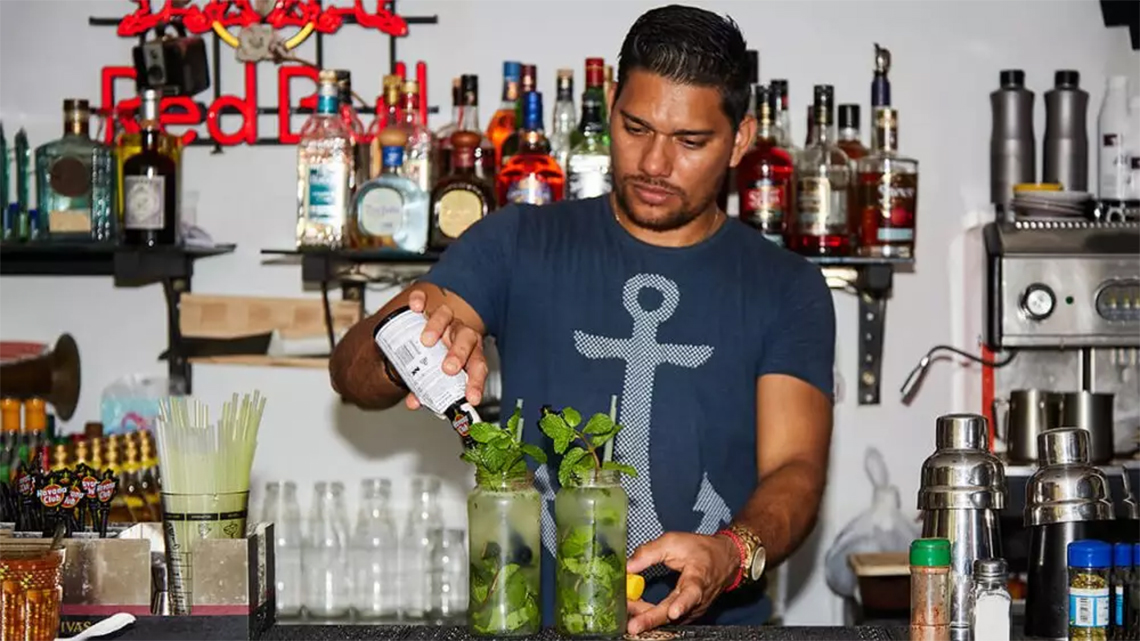 Deep in the heart of Old Havana, O'Reilly 304 is known as one of Cuba's best paladares, serving spectacular food and inventive cocktails. Labelled a "rising star" of Havana's blossoming culinary scene, you'll find this place packed to the rafters with Havana's hipsters and foodies from noon till night.
The tapas options are innovative and delicious. There's crab curry, tacos, croquettes, bruschetta, empanadas, fresh seafood and O'Reilly 304's pièce de résistance; ceviche. If you've never had ceviche, here's the place to try it for the first time. O'Reilly 304 is gaining a reputation as the best ceviche restaurant in all Havana, and that could well mean all of Cuba.
El del Frente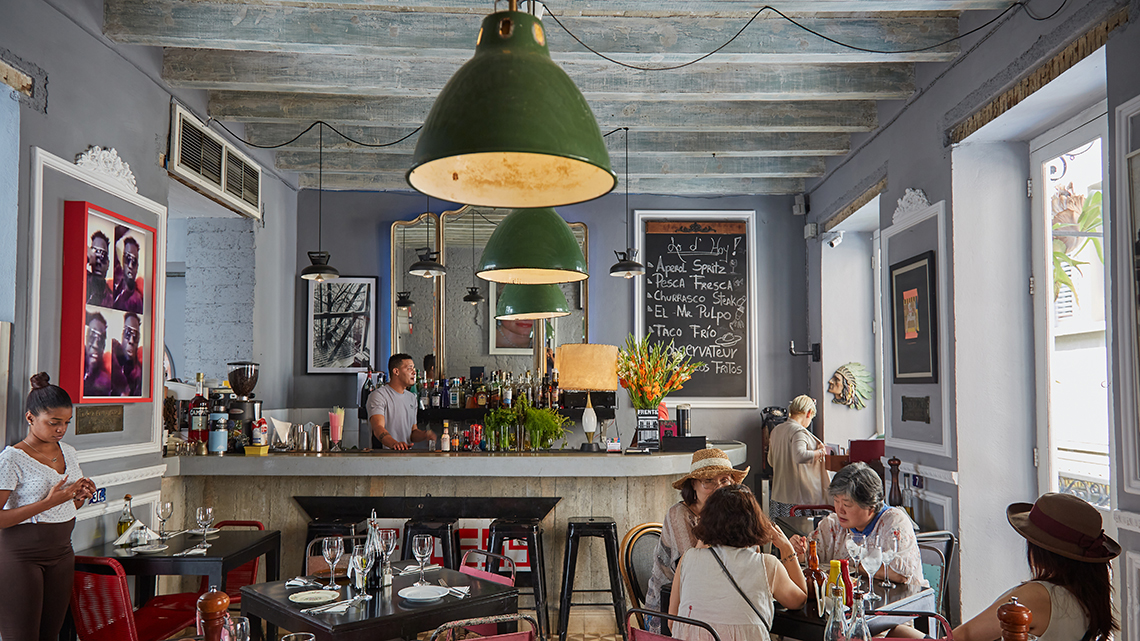 Paladar "El del Frente" has really stepped out the shadows of its twin O'Reilly 304 across the street, and is now a "go to" hotspot for foodies, hipsters and travellers in need of some fun.
The menu is imaginative, original and excellent. The ceviche here is gathering a reputation as the best place to come in the whole of town, and people say that El del Frente does the best tacos too.
For those of you that are unfamiliar with ceviche, it's a seafood dish that originated in Peru, typically made from fresh raw fish cured in citrus juices, such as lemon or lime, and spiced with chili peppers or other seasonings, usually chopped onions, salt, and coriander.
Paladares from the past, and on into the future
Perhaps the main thing that sums up many Cuban paladares is their continued attachment to the concept of modesty. There's a beautiful preservation of tradition and unique identity in each one, which really defines Cuba's national cuisine.
Our simplest needs endure inside the walls of these paladares. The doors are flung open to the visitor, they're offered a family recipe and made to feel like one of the family. No one can refuse such a heartwarming proposal.
Need help planning your Cuba holiday?
With over 20 years of experience organising sustainable tours in Cuba, at Cubania we have your back. From Cuba cycling tours to family or LGBTQI-friendly Cuba tours, we've got something for everyone!