Jama: The success story of Cuba's first Asian-Cuban fusion restaurant
Here in the beautiful city of Havana, you can revel in the smells of a real melting-pot of international dishes. There are Chinese and Indian influences, initially brought over in the middle of the 19th century by labourers and industrial workers.
Then, there are the clear Italian and Spanish influences, introduced over a period of time from the Spanish conquest in 1492, right up to the present day.
Lastly, there are the old traditional Cuban foods that have gone from being humble peasant meals eaten since time immemorial, to chic cuisine à la mode.
A country's food always reflects its past, and Cuba has always been a melting-pot of cultures. Traditional indigenous foods evolved because of the sophistication of Spanish cooking methods, then African culture developed them further and even Asian influences evident.
In short, it's a well-known fact that more foodies and gastrophiles than ever are heading to Havana for this renaissance on a plate.
However, first things first. All these melting-pots point us in the direction of a very special restaurant which is becoming very popular in Havana, amalgamating two cultures you wouldn't think have much in common gastronomically. They call it a "fusion", but we call it a "must-taste".
---
A 7,801-mile journey
Whenever you're walking through the streets of Havana, it's not an uncommon feeling to suddenly start feeling hungry. But this isn't an odd sensation, and it happens for various reasons.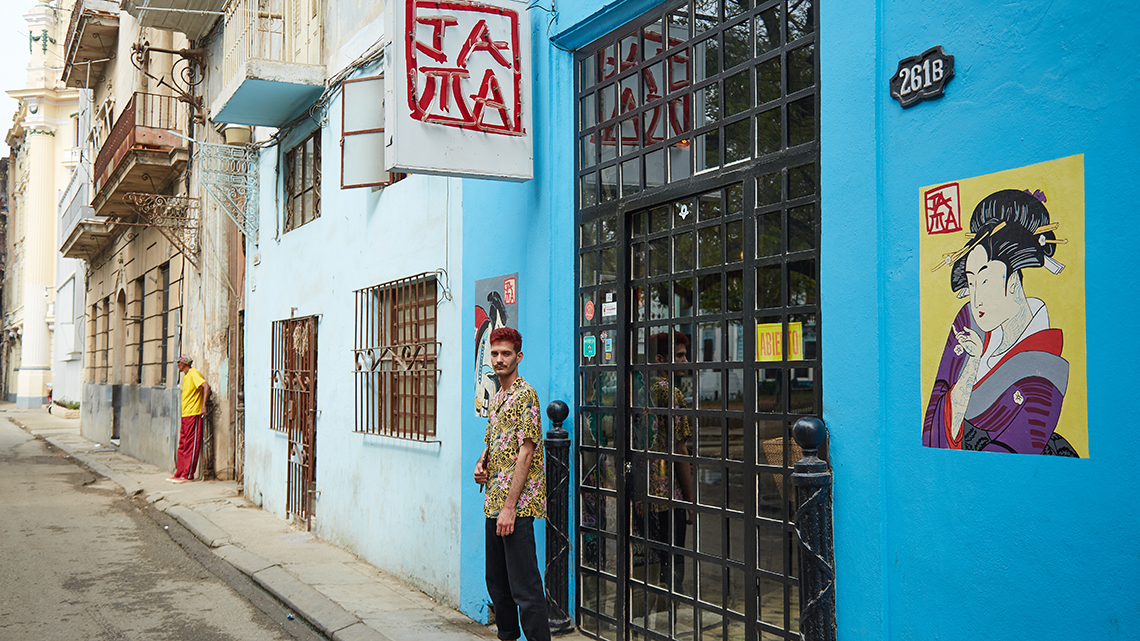 The smells of all the restaurants' different gastronomies linger on the air and entice ambling travellers towards their doors and inside. Tourists sauntering contentedly in the Caribbean evening dusk are drawn by their noses and rumbling stomachs like moths to neon lights.
Now, more and more hungry people are heading to a place called "Jama", a place which describes itself as:
"An eccentric mix of Cuban and Japanese cuisines."
When you hear the word "Jama", you may think it's a Japanese word or perhaps the name of the founder. However, as you're in Cuba, it's worth knowing that it's actually the Cuban slang word for "food". So: "Vamos a jamar!"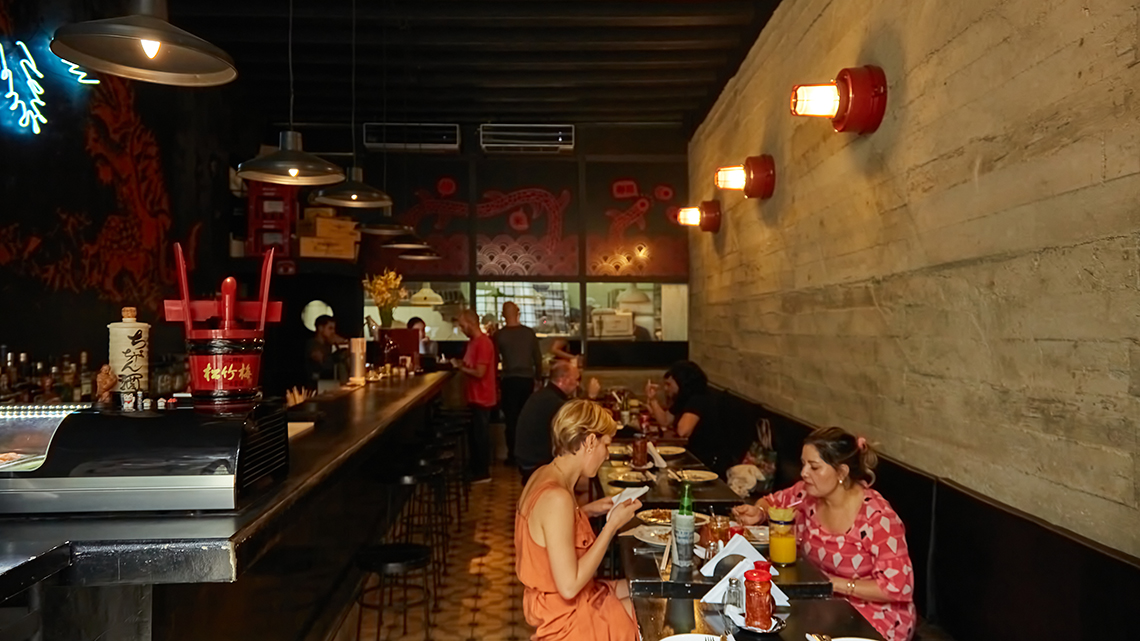 Most people could be forgiven for raising their eyebrows when hearing Japanese food mixed with Cuban food. Firstly, 7,801 miles separate the two countries, and historically, they've never really been mentioned in the same sentence that much.
However, when you think about it, they do both share a love of rice as a staple food to base many of their other national dishes on. So, do Japan and Cuba have more in common than most people may think?
Jama actively celebrates the two cultures, bringing them together despite the geographical impossibility. Upon entering the restaurant, diners and clientele are often struck by how the decor boldly marries exciting Japanese artistic styles to the colourful personality of Cuba.
It's not just the decor either. The chefs that work here love the freedom they have at genuinely being able to express themselves with some truly creative menus.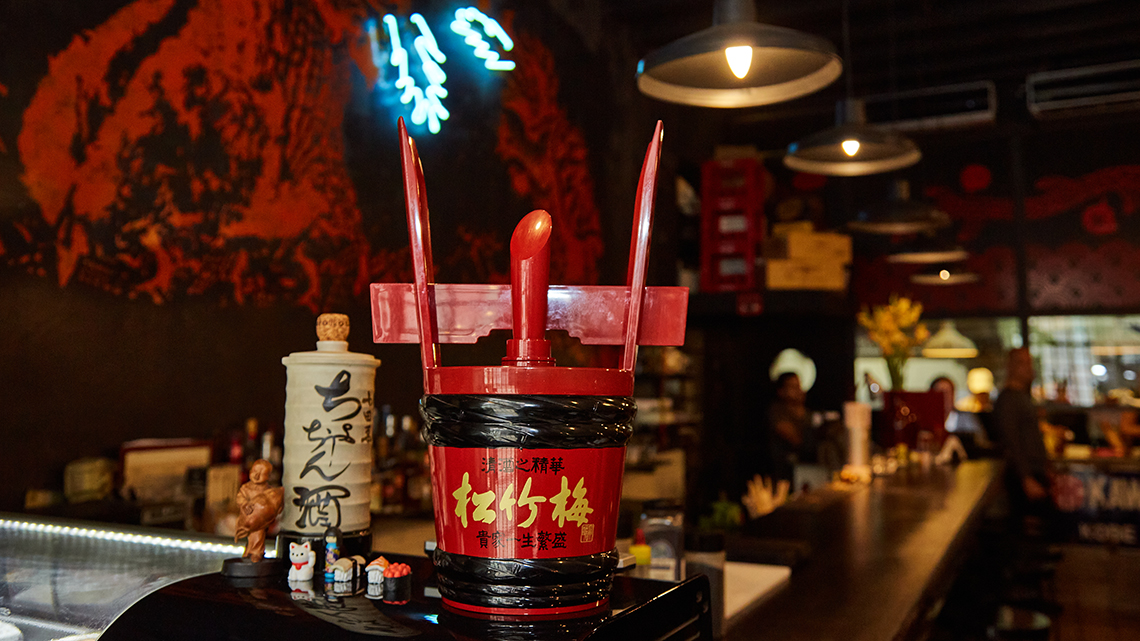 There are succulent pork belly tacos, mango daiquiris, fried plantains with soy sauce and sesame seeds, Japanese style Bloody Marys, pork heart fajitas with ginger served with rice, noodles and sesame sauce, as well as assorted sushi with signature fried rice and seafood.
Cuban gastronomy hasn't traditionally experimented that much with spices and has been criticised for being bland. Jama changes that though. Oriental spices and flavours are added to these original dishes to render some really original and delicious creations truly impeccable.
How do they develop their ideas?
Carlos Alonso Acosta (the chef at Jama – not the revered Cuban ballet dancer of the same name), has previously discussed some of his creative fusions in Cuba's burgeoning food scene.
"I think about the ingredients and flavours that I like and when I'm done with something, I give my restaurant team a taste. I ask them if they like it and what they think of the taste.


"Then, when our friends come to eat, I ask them what they think and they give me tips like 'I would like it a bit more crispy' or 'maybe a bit spicier', and I refine the recipe from there.


"For example, we have shrimp tacos here, but it's breaded shrimp. At first, we made them only with breaded shrimp and 'pico de gallo', tomato, cilantro, and onions. But a friend of mine suggested I should add something spicy. So I added a bit of spice."
It's because the food on the menu is so inventive that Cubans and tourists alike have really taken to Jama. Up until 10 years ago, Cuban food had a really stagnant reputation and visitors to the island could only really find ham and cheese sandwiches or variants of pork, rice and beans.
Now, Cubans and tourists embrace the fusion between their own traditions and external influences. One example is the way that sushi has been introduced to Cuba. The thought of eating raw fish isn't that appealing to the average cubano, but once you incorporate it within a dish they recognise, like breaded shrimp, they love it.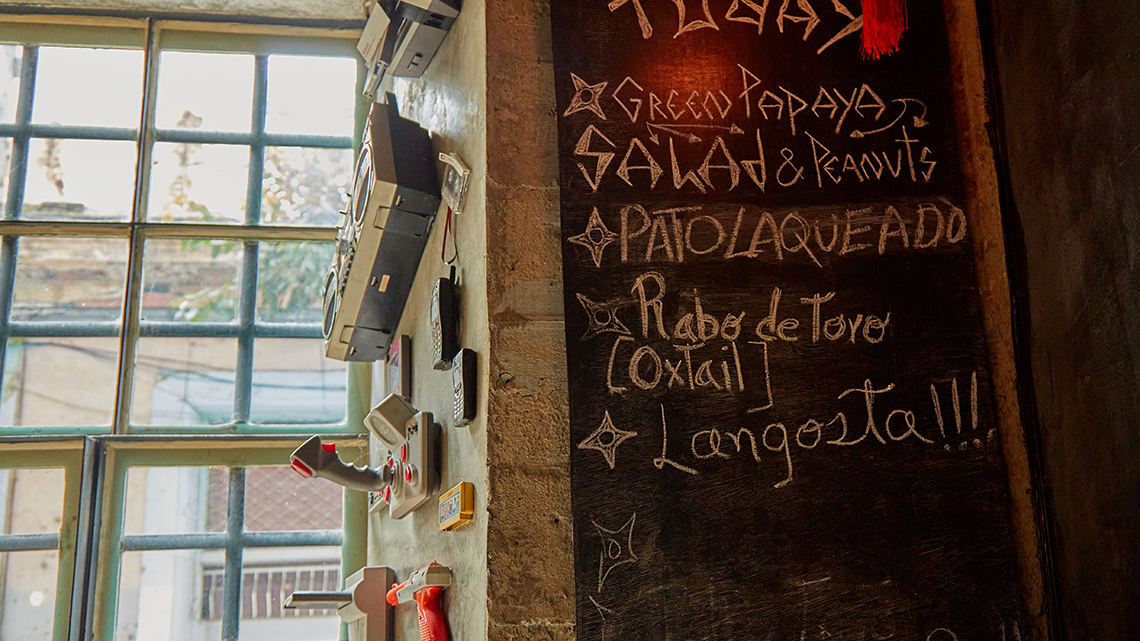 By introducing new flavours, new dishes, and new gastronomic ideas to Cuba, the whole culture changes. People educate their palates and instead of buying the same five or six core ingredients in markets, they start experimenting. That's the legacy of Jama.
If the younger generation can grow up in and around this food-based revolution, they'll experiment in their own kitchens. Throw in the fact that newer and fresher ingredients are always becoming more available, within 20 years Havana may be regarded as one of the global hotspots when it comes to innovative and novel cuisine.
It's a success story in the present though, and The Telegraph has already mentioned Jama as one of Havana's best places to eat.
Don't just take our word for it!
These are some reviews taken from TripAdvisor offered by some contented clientele after having visited Jama, so not our words, but theirs!
"We had dinner here twice during our stay in Havana. In fact, I had my birthday dinner here to celebrate my 50th. Everything we had was delicious, including the cocktails. Highly recommend the quail eggs marinated in soy sauce. Great staff and fun, casual atmosphere." – DBPMaine, January 2020

"Delicious food if you want a change from Cuban food this is the place to go! One of the best places to eat in Cuba! Amazing flavours, food, service." – Derbyland, January 2020

"I was blown away by this small restaurant in Old Havana! The service was amazing with great recommendations. The drinks were incredibly creative and delicious. I highly recommend the passionfruit and vodka cocktail. The food was really creative and delicious. I want back the next night it was so good!" – JayM610, December 2019

"I'm so impressed by this place that I decided to write a review. It is an amazing mix of Cuban-Asiatic cuisine . We tried several dishes, and everything was delicious. I highly recommend the tuna tartar, the Beijing duck and the sushi (I'm a sushi lover and I need to admit that this was really good!). The service was impeccable. A must in your Havana trip." – RickyGangster, December 2019

"Staff is the best I have ever experienced at ANY food establishment in Havana. Restaurant is very clean and neat looking. Food is amazing. Everything about Jama is amazing. I give them 15 out of 10! Will be coming back again for sure! Good job guys!" – GypsyAndAlex, November 2019
Jama and Fusion – A possible global phenomenon?
Mixing together ingredients from different cultures to create food fusion may well be the future. Who knows? It's been happening under our noses with everyday foods like pizza and curry for decades.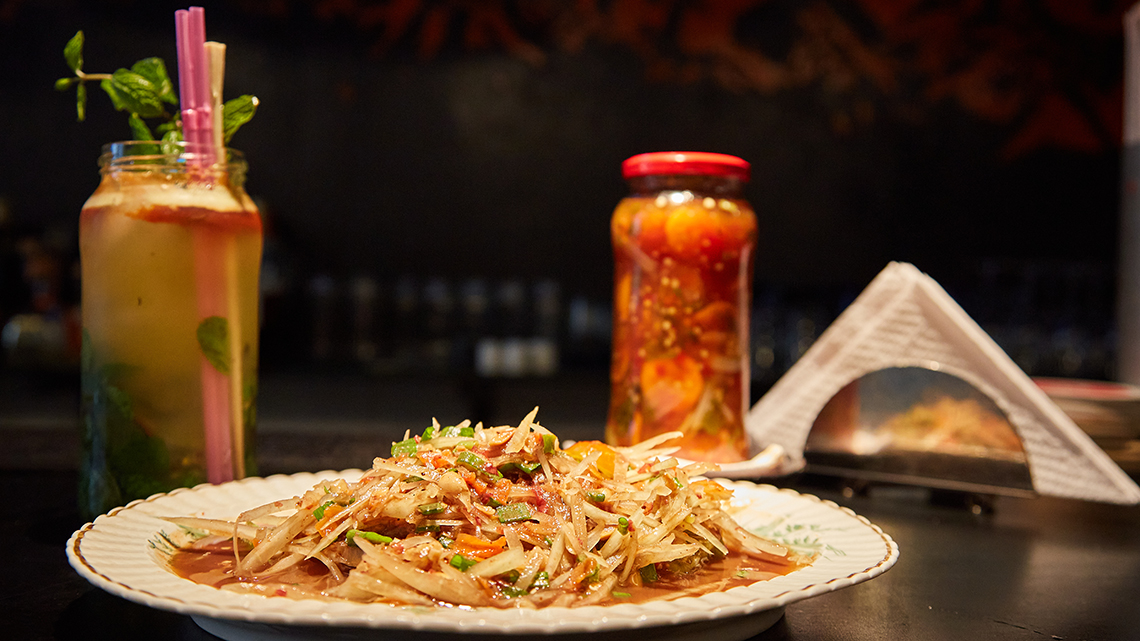 We've been anglicising pizzas by putting whichever toppings we choose on them ever since we thought stuffing crusts was a good idea, and curry has been adapted and modified for Western palates for well over a century.
It goes way back before that though. Since the dawn of time, as people from different cultures started to set out across seas and oceans more frequently, exchanging and combining food knowledge, inevitably recipes would become more complex and interesting.
Human expansion meant that foods that hadn't really changed in centuries could take influence from contrasting climates, new ingredients and novel cooking methods.
However, it hasn't always been plain sailing. Food fusion has had its critics in the past as certain recipes have been labelled underwhelming, disrespectful to minority cultures, and even lazy.
Nevertheless, by dismissing food fusion on this basis is to miss out on the many possibilities of fresh and exciting flavour combinations.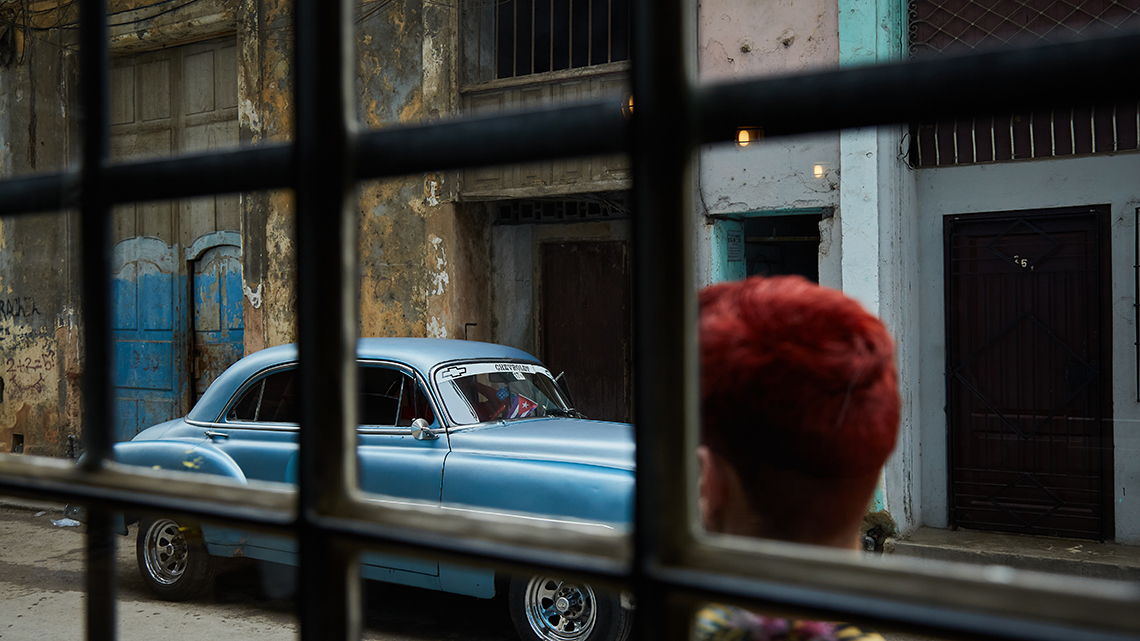 Each generation wants to experience fresh and exciting food and develop what they've always known to create something new. It's daring, it's inventive, and it's evolution.
For example, at Jama, one of the specialities is mixing Miso with Cuban food. In Cuba, pork is one of the most common ingredients and forms many traditional Cuban dishes.
The thing is, the chefs at Jama thought it could do with an update. So, they roast it with a bit of sugar and a bit of soy sauce, some salt and when the meat is finally roasted, it leaves a sweet taste in your mouth afterwards.
It's not Cuban, it's not Japanese. It's Jama, and we recommend you give it a try!