El Cuarto de Tula – extinguishing your hunger pangs, but not your curiosity
Havana is a city where there is something for everyone. It caters for everybody. If you like history and architecture, there's La Habana Vieja which boasts courtyards, fortresses, and churches from when the Spanish came in the 15th century, their brightly painted façades flaking lethargically in the warm Caribbean sunshine.
If beaches are more your thing, you can visit Santa Maria del Mar, Playa del Chivo, Playa Bacuranao, or La Puntilla – all technically located within Havana's city limits.
If you are seeking unique accommodation options that will contribute to having a truly memorable experience, then in Havana you can find a wide range of "casas particulares" to match all tastes and budgets. These are similar to B&Bs and a great way of sampling a genuine side of Havana you won't find in state-owned hotels.
What's more, by staying in casas particulares and getting to meet the real habaneros who run them, you're directly contributing to the success of these Cuban entrepreneurs, helping the city to thrive!
Finally, however, if you are seeking adventure, you can organise cycling tours around Havana, drinking in the history, the culture, and the wonderful music of this unique city. What better way to really get to know Cuba's capital than eating at its cafes lying off the beaten tourist-track, as well as visiting the museums, and colonial fortresses and squares that makes it so beautiful.
Yes, Havana has it all, effortlessly providing holidaymakers from all over the world with unforgettable experiences which last a lifetime.
---
Getting off the beaten track in Havana
There is another dimension to Havana too though. It's a dimension that not every visitor to the city will see as it involves straying out into the surrounding districts and neighbourhoods, away from the exported tourist images of endless Mojito bars, Cuban cigars, 1950s Cadillacs and swaying palm trees.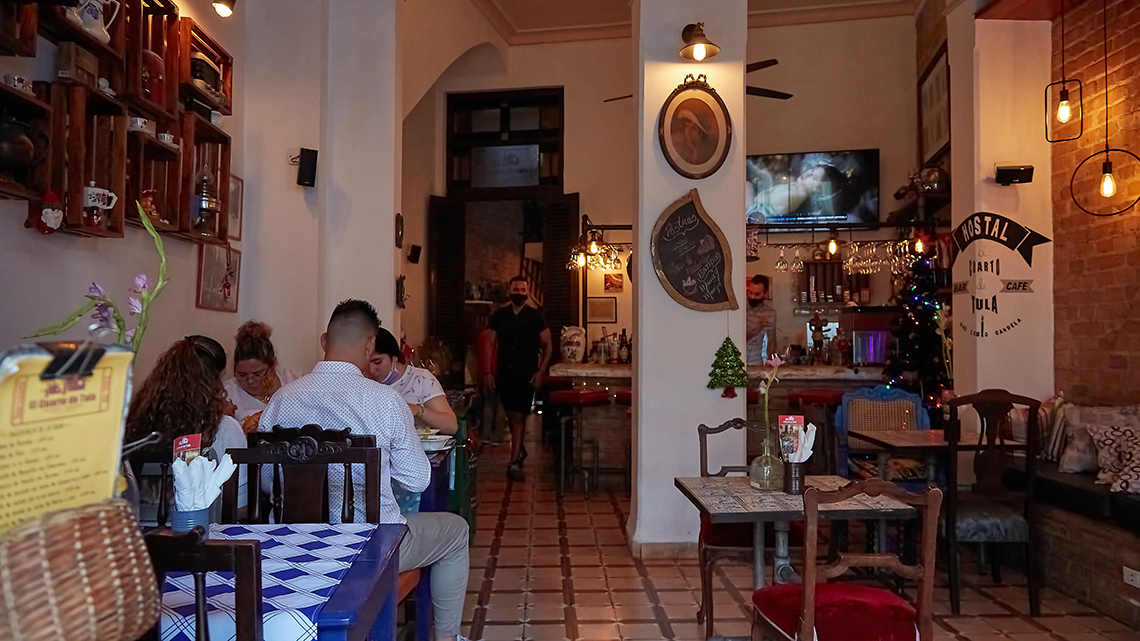 It is here that you will find another side to the city – "la Habana profunda"  – where real habaneros eat, drink, smoke, dance and socialise – doing things "the Cuban way"!
Start this quest and leave Old Havana to venture into some of the neighbouring areas. Explore and discover Chinatown, Centro Habana and Vedado, where the street art is undergoing a boom and renowned artists are setting up galleries to showcase their murals and graffiti which represent the true voice of Havana's citizens, rather than the propaganda pictures of Che Guevara or the immortal slogan: "Viva la revolución!".
And it is here in near Vedado that you will find "El Cuarto de Tula", one of Havana's brilliant "paladares", a kind of privately owned restaurant usually managed from someone's house.
It's worth mentioning that Havana is choc-a-bloc with these authentic Cuban establishments, and if you explore the city, you'll find some fantastic examples like Cuban-Japanese fusion paladar "Jama", the homely "Dona Eutimia", the funky "O'Reilly 304" and it's younger brother "El del Frente" as well as the hip "El Chanchullero". All are worth a visit and you will eat well in each.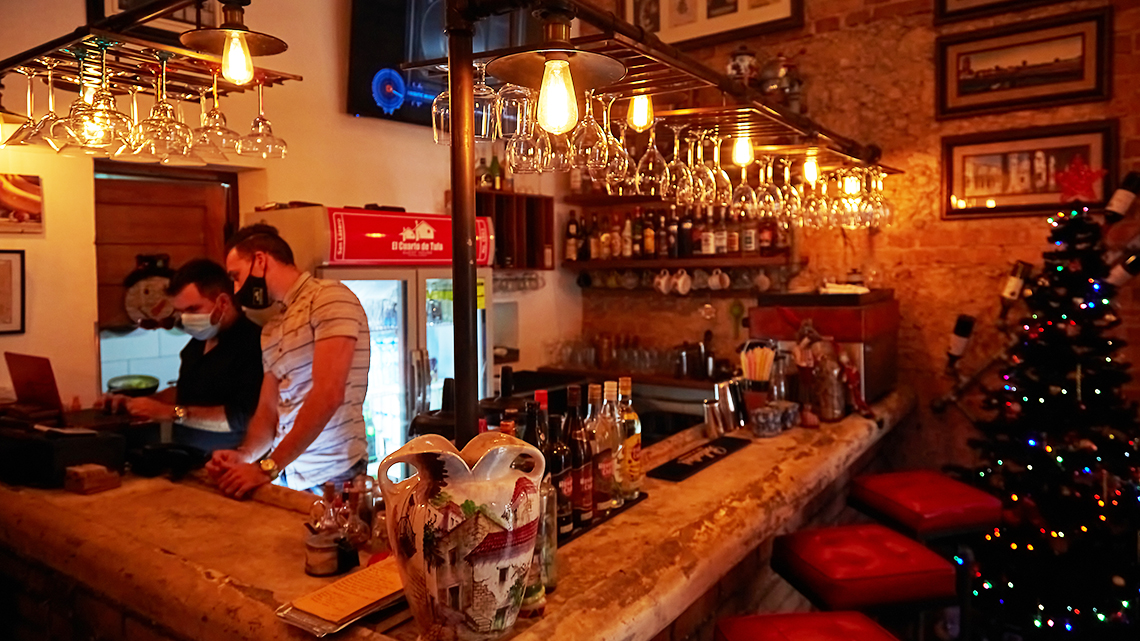 Anyway, if you are in this part of town and in need of a sit down, ideally with some great food and drink, look no further than El Cuarto de Tula.
El Cuarto de Tula – possibly the most Cuban paladar you can find!
As a visitor to Cuba, it is likely that the Spanish Caribbean culture appeals to you, at least enough to have organised a trip to visit these shores!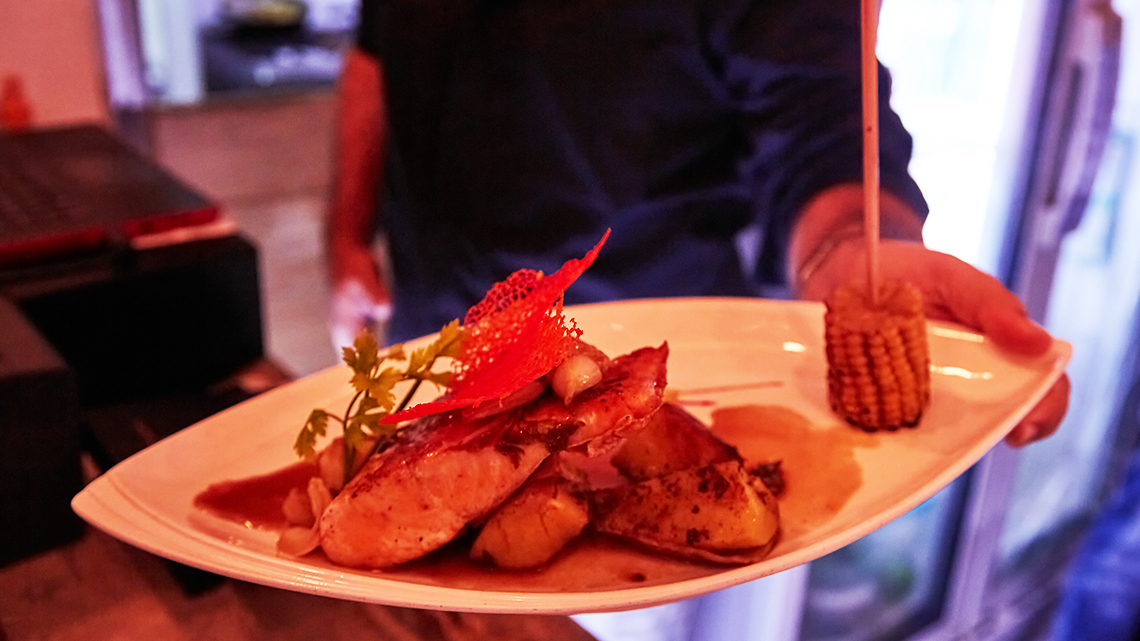 What's more, if you dig the Cuban style, it's probable you've heard of the magnificent Buena Vista Social Club, who, along with American guitarist Ry Cooder, released a 1997 album of beautiful Cuban songs from the 1920s and 1930s when bolero and danzón were at their most popular.
The members of the band were mostly long-retired veteran musicians who added a unique style of authenticity to the recordings, and the result was sublime. The record threw opened the doors for Cuban music to go global.
To cut a long story short, world tours and a DVD documentary by Wim Wenders followed, and award-winning songs like "Chan Chan", "Dos Gardenias" and "Amor de Loca Juventud" entered many music fans' Cuban playlists the world over.
The relevance to all this? Track 3 on the album is entitled "El Cuarto de Tula"!
It's a typically catchy song about Señora Tula's bedroom catching fire as she falls asleep without blowing out the candle, before the ensuing mock-hysteria of calling the fire brigade and other members of the public to help with dousing the flames.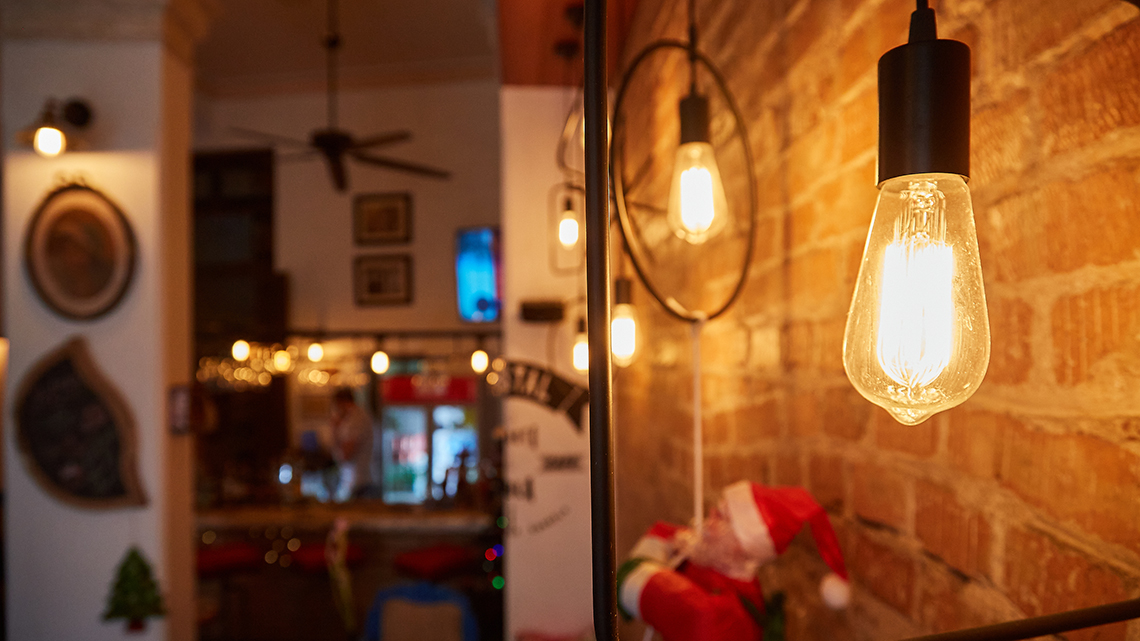 It should be noted that none of the lyrics bear any link whatsoever to any pyromaniac tendencies the fine chefs at El Cuarto de Tula paladar may harbour. The paladar is named after the song, and not vice versa!
So, what is on the menu at El Cuarto de Tula?
The speciality theme at El Cuarto de Tula is Caribbean and Cuban cuisines. Many people visit to try the "ropa vieja" (shredded or pulled stewed beef with vegetables) and the Cuban-style croquettes. It is also known for its delicious coffee, so do not just restrict your visit to afternoon or evening food – you can also have a fine breakfast here too!
The breakfast special comes with eggs, toast, fresh fruit, pancakes, juice, and the famed aforementioned coffee.
Do take your time sipping your coffee or juice. The great location on the Calle San Lazaro main street and is an excellent place for people watching, a typical Cuban past-time!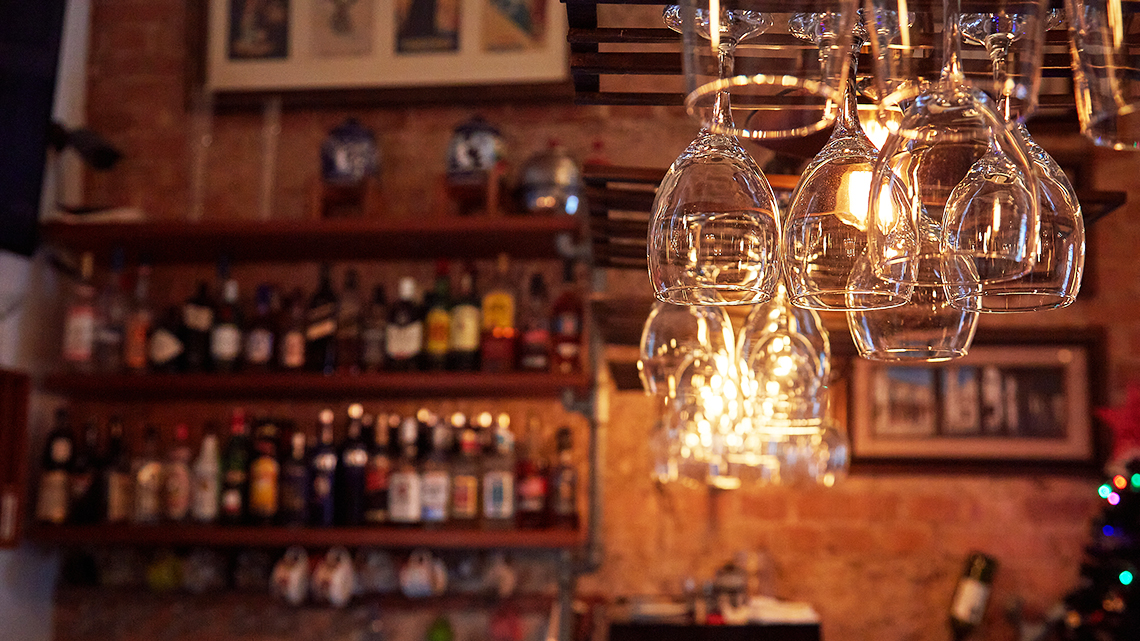 If you do make your stop for lunch or dinner, you will not be disappointed either. There are "tacos mexicanos con fusión cubana" (mexican tacos with Cuban fusion), aubergine lasagne in a parmesan sauce, ceviche (fresh, raw fish or shellfish marinated in a large amount of citrus juice), sautéed artichokes with smoked shrimp, and even octopus or crab dishes.
If wandering around Havana has taken its toll and your stomach really needs filling, there is a whole section on "platos fuertes" (literally stronger courses or mains) too.
All manner of roast chicken dishes, pork or beef steaks, locally caught grilled fish dishes, lobster dishes, lamb with stuffed peppers, risottos or paellas are available, each accompanied by generous helpings of black beans or rice.
Desserts include cheesecake, homemade puddings, ice-cream, or brownies. You really will not leave hungry!
To wash it all down I hear you ask? I am glad you did. The drinks list is three times longer than even the food menu and if you fancy it, El Cuarto de Tula will probably serve it.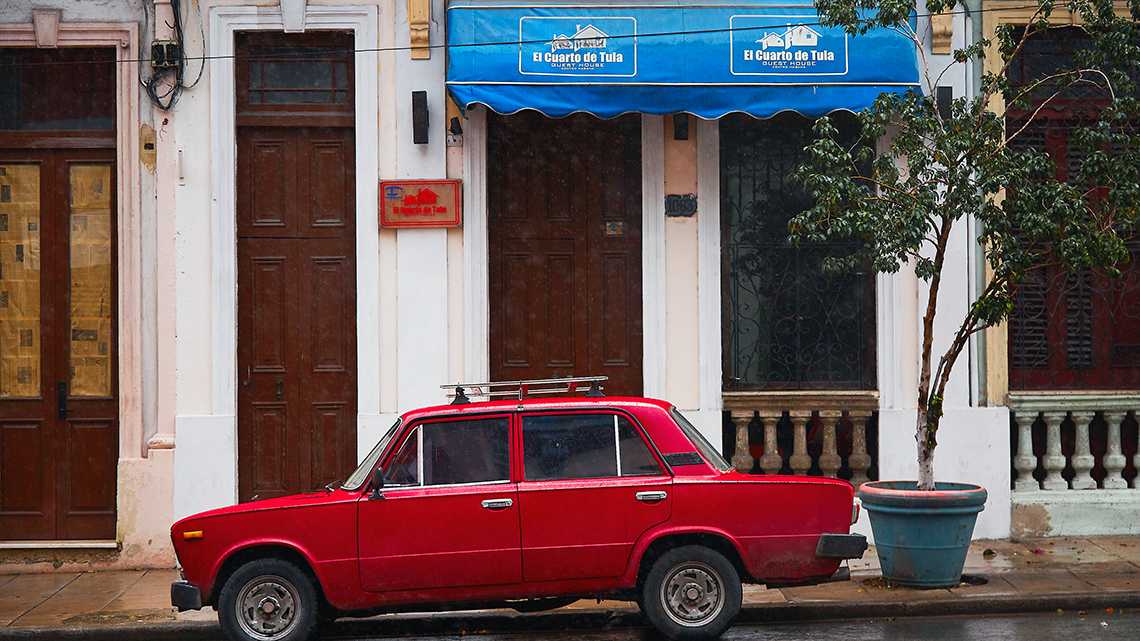 Natural fruit juices, smoothies, milkshakes, beers, wines, cocktails (there are 42 on the menu at the time of writing), liquors including Tequila, Rum, Amaretto, Baileys, Kahlua, Sambuca, Gin, Vodka, Vermouth, twelve types of whisky, Port or Irish coffees. Need I say more?
What are people saying about El Cuarto de Tula?
It is not just us who love this stylish paladar. These comments are taken from TripAdvisor where El Cuarto de Tula has a 4 and a half-star rating from 67 official reviews!
"Amazing variety of food! I loved this place. A local Cuban took me here and could not have enjoyed my experience more. We ordered a magnificent amount of food, and truly felt like I got the most authentic Cuban food experience here. The cocktails are very tasty as well. Support the Cuban people, and visit this quaint little gem." – Katiethierwechter, November 2019

"Superb Small Restaurant. Went here as someone recommended and glad we went. Food was delicious. Staff were very friendly." – Christopher W, November 2019

"Great tasting different food in Havana. As a frequent client I appreciate the success of the cook. My visits in the past week turned out to be a gastronomic feast. First of all, their classic breakfast is a must. I recommend the 'solomillo de res', all chicken dishes and especially their very dark rice which has nothing to do with the 'arroz moro'. The desserts are excellent, and the service is good. They are very polite and super friendly, clean, and hospitable!" – Estebanistanbul, February 2020

"Friendly place for breakfast and all meals. Clean restaurant with very good food and drinks. Great and cheap breakfast. Owner spoke English and was always helpful. Pleasant surroundings." – FrequentFlier280021, March 2020

"Delicious and affordable breakfast option. We felt so fortunate to happen upon El Cuarto de Tula for breakfast before a bike tour. The breakfast special was delicious and just the right fuel for a long day exploring the city. The staff was also extremely helpful and friendly, and the space was relaxing, clean, and comfortable." – EFHV, May 2020

"Great breakfast to stumble across and a brunch meal like this was a real joy. Decent size serves, flavoursome food." – Warwickconway, May 2020

"The Best in Havana! We ate several times there, every time our food was excellent, and staff was superb. Portions were very nice and tasty. You should not miss their cocktails! 5 stars!" – AnteroFin, May 2020
"El cuarto de Tula, le cogió candela"
This phrase from the song El Cuarto de Tula made famous by Buena Vista Social Club roughly translates as:
"In Tula's bedroom, a fire started."
Whoever Tula was and why she did not blow out her candle before falling asleep will remain a mystery to many people.
Speakers of Cuban Spanish may recognise it as a tongue-in-cheek account of some nocturnal larks involving Tula and her inextinguishable flame, but anyway, the paladar of the same name certainly won't send you to sleep and you definitely won't leave with any hunger pangs that need to be doused.
The lively atmosphere, friendly staff, great food and drink and prime location make for one of Havana's hidden gems.
TripSavvy even mention El Cuarto de Tula as a "must visit" place if you are ever in Havana, highlighting it as:
"One of the best places to have breakfast and start the day exploring in the city."
So, maybe a fire really did start in El Cuarto de Tula, because the great reviews are spreading like wildfire!