Doing it the Cuba Way – Cubania Classic Cycle
There are those in life who are able to look at a long list of items and then make a rational series of decisions in order to choose one singular item. Then, there are those who see the same list and simply cannot pick any one item – instead choosing every item there.
Well, if you fall into the second category, we have good news: Cubania Classic Cycle Holidays may just have the perfect trip for you.
Although it's the biggest island in the Caribbean, on a global scale Cuba is still quite diminutive. However, Cuba combats being fairly diminutive by being one of the most fascinating places on the planet, architecturally, historically, musically, socially, gastronomically, and visually. It really is one of the best holiday destinations anywhere for many reasons.
If you've ever looked at Cuba as a possible place to visit and thought "it's just not possible to see all of it in one trip", think again. We've organised an "up close and personal" tour of Cuba visiting all the best places you'll love, making what will be a totally unique experience: Cuba by bike.
What better way to sample the sights, tastes and smells of this wonderful island than in and amongst it? Much better than seeing it from behind a pane of glass, isn't it?
---
Are you ready to do it the Cuban way?
Day 1: Havana – The jewel in Cuba's crown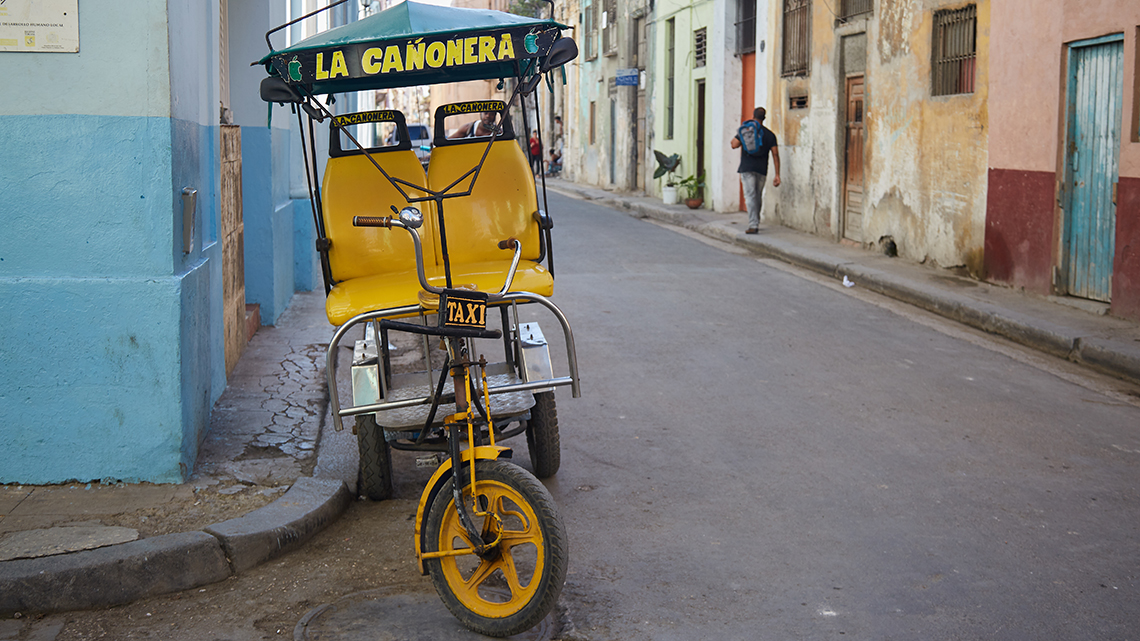 If you've never been to Cuba before, exploring Havana's countless charms will seem like being immersed in cool clear water on a stifling day. Havana refreshes and exudes life. Los Habaneros harness its indefatigable energy.
Part of Havana's charm is that it is dilapidated and imperious, ramshackle and majestic – all at once. Once a grand colonial city with Spanish plazas reminiscent of Cordoba or Leon and Classical European facades splashed dozens of distinct colours, the architecture somehow avoids being kitsch and is in fact uniquely beautiful. The bars are pulsating but the streets are leisurely. The music stops you in your tracks, but it's impossible to remain still. The people are full of life but take things slow. It's a city of juxtapositions. There's no other place like Havana anywhere and seeing it by bike provides a novel way of experiencing it from a fresh perspective.
Day 2: Havana up close and personal
Havana requires time to see, so that's just what we'll do. The plan is to spend the whole day cycling around the city, taking in the best sights and letting Havana's culture seep in throughout.
Our trip today starts off in the Miramar district which is well-known for its striking 20th century architecture. We then go onto the beautiful Parque Metropolitano – known as the lungs of Havana – 700 hectares of botanical gardens, woodland and parkland. There's a sense of escapism in the park and you wouldn't think that you were actually in a capital city.
The next stop is a point of cultural and historical interest; Plaza de la Revolucion. This is not just any town square – this is the place where Fidel Castro used to address the nation and sometimes up to a million Cubans would gather there to hear his oratory. Plaza de la Revolucion is massive – 72,000 square metres of Cuban identity, where the Jose Marti Memorial (a 109 metre tower with an 18 metre statue) presides over the site.
We'll then cycle through the attractive Vedado district and past Hotel Nacional which has seen a multitude of History's great names temporarily reside there. From here, we go to Capitolio in Centro Habana. The Capitolio is often compared to Washington DC's own Capitol building, and although very similar, it is not a replica. It is one of the most visited sites in all Cuba and in all aspects, a truly magnificent building to see.
The next stage of the tour is down the Prado Promenade, made trendy by street artists but regal at the same time by the architecture flanking the gorgeous trees lining the whole boulevard.
Today's finish line is Plaza de las Armas, a very attractive square dating from the 1520s, and one of the city's oldest parts. It's here we climb off the saddle and explore four renovated colonial plazas on foot.
After lunch, we'll cycle back along the romantic Malecon sea promenade that protects the city from the Atlantic, cooled by the ocean breeze, for a brief rest in the hotel. The afternoon and evening are yours to immerse yourself deep in the intoxicating Caribbean magic of Havana by night.
Day 3: Las Terrazas – To stay here is literally to fall in love
We guarantee that you'll have had a night to remember in Havana – it's hard not to! Anyway, today, after a shower to get rid of the nocturnal smell of lime and a hearty breakfast to soak up some of the rum you may have tried, there's a 40 kilometre cycle ride to undertake with a fascinating destination!
Today, we head through some stunning tropical scenery to a tiny eco-community in a village called Las Terrazas hidden in the forest. The population of the village is only about 1,000 people but there are numerous hotels for the tourists who come here for relaxation.
Upon arrival we'll eat, then there's some serious exploring to do. Designated a Biosphere Reserve by UNESCO in 1984, the reserve is rich in flora and fauna, and includes lakes, rivers and waterfalls.
There are organised excursions on the many footpaths and trails as well as the opportunity to try out the famous zip-line if you dare!
The evening is yours to spend at your leisure, wandering around and taking in the experience. However, don't fall for the charms of Las Terrazas too much – the only way to join this eco-community is by marriage!
Day 4: San Diego de los Banos – Immersed in the waters and the traditions
Provided you wake up in the morning unbetrothed, we'll catch a lift to Soroa and begin the day's riding.
The ride today is through attractive farmland and small colonial settlements, much untouched by time and modernisation. Places like this are so often passed over when tourists come to see Cuba so by cycling through them, you really are experiencing a deeper side to Cuba's culture that many tourists would otherwise miss.
San Diego de los Banos was once famous for its water's healing properties. See what you think as you explore this pretty town, semi-dormant but contented in its slumber. The plan is to have lunch in San Diego de los Banos (and maybe a bottle of water to restore your health), before being driven to Pinar del Rio, where the evening is yours to explore, enjoy and be entertained.
Day 5: Vinales – Stepping back in time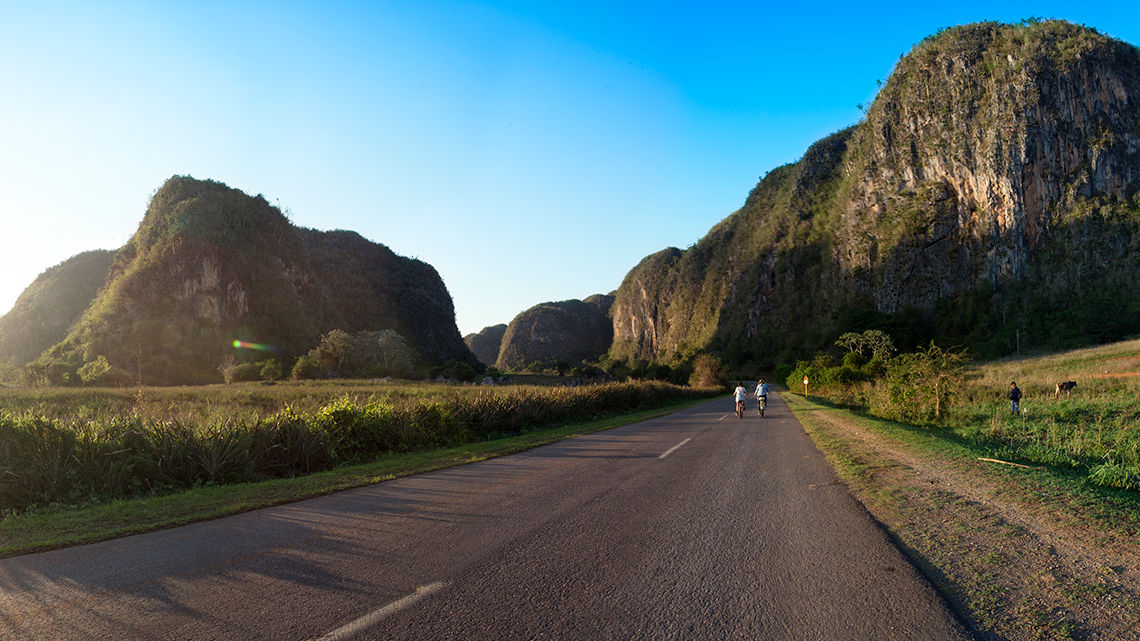 Waking up in Pinar del Rio means waking up in the best tobacco-growing region in the world, and although you may not necessarily fancy a cigar at that exact moment as the sun rises, Pinar del Rio and the surrounding villages are still worth a look.
On the agenda today is Alejandro Robaina's legendary tobacco farm near San Juan. Known as "The Godfather of Cuban Tobacco", Cuba's state tobacco company Habanos honoured Robaina by naming a new line of cigars after him. However, before too much smoke gets in your eyes, it's back on the bike to La Guabina – a traditional cattle ranch next to a lake with its own hotel and restaurant. You can imagine the food here is rather special, so dig in at the restaurant to sample some of Cuba's best gastronomy.
After lunch, there's the option of riding back to Pinar del Rio by bike, or, if lunch and a possible cigar was just a little too relaxing, a bus is available for the return journey. Whichever way your conscience tells you!
The last part of the day is by bus anyway, as we transfer to Vinales. Vinales is a valley that predates human civilisation and is one of the few places on Earth where Nature seems to have forgetfully littered the landscape with accidental beauty. There are stunning caves with stalactites, huge and incredible Mogote mountains, thick, lush, tropical vegetation, and even the human touch is stunning.
What better way than to dive in at the deepest end of Cuban culture than staying at a casa particular? These family-run chalets are just about the pinnacle of "getting away from it all". The local food cooked up and provided to tourists is delicious and plentiful and there's usually a Mojito or two to follow. This really is rural Cuba at its finest, and as you set out at sunset, full of freshly prepared Cuban dinner, the taste of rum, sugar and lime on your lips, the fauna calling in the distance, we guarantee you may be just about as pleased as you can be that you undertook this trip.
Day 6: Cayo Jutias – A long white slice of paradise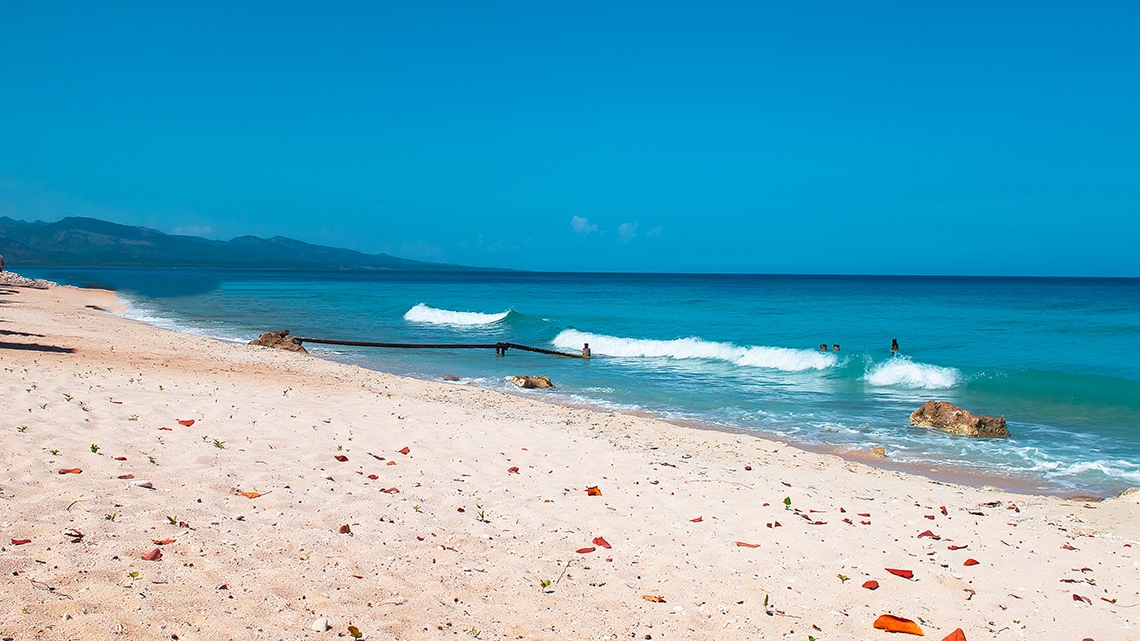 Today's bike ride is to a white sandy beach that you'll only have dreamt of previously. It's one of those beaches that look almost too perfect and that it's been designed for your desktop screensaver by a team of graphic designers in Luton.
But Cayo Jutias is a long way from Bedfordshire, and when we arrive you can plunge into the crystalline turquoise water, soak up the sun on 3 kilometres of white sand, or sit under a palm tree and will your departure date to stay as far away as possible.
This really does merit when beaches are labelled as "paradisiacal", and we're pretty sure that no-one on the tour will be kicking their heels to get back on the bus to Vinales in the evening.
Day 7: If you're going to Santa Clara…
We have a long travel day by bus today as we head eastwards to Central Cuba. We're halfway through the trip and it could be some welcome respite for your legs.
Today's journey may take up to 6 hours in total but we'll have a packed lunch and make some scenic stops along the way, with our fantastic guide keeping us entertained with Cuban-themed videos and a Q+A session! When we get to the historic city of Santa Clara, we'll check in to our hotel for the night and prepare for some cycling in the morning.
Day 8: Trinidad; Transported back in time to rainbow streets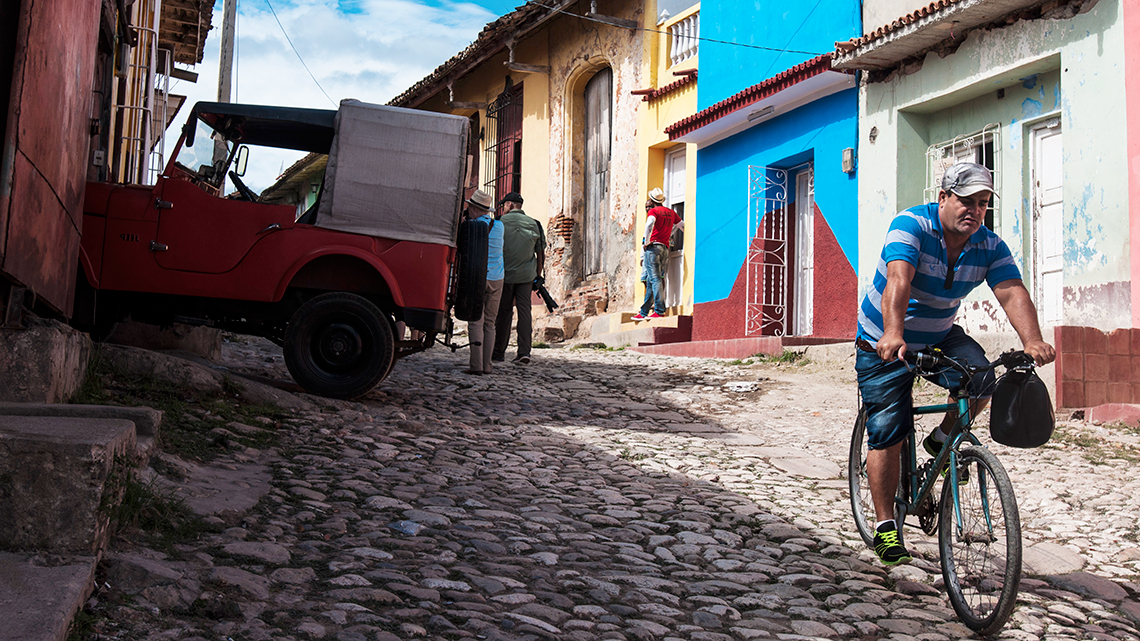 Today's destination is the lovely town of Trinidad, but there are loads of amazing things to see before that. First things first, there's a trip to the Che Guevara Mausoleum where he's finally laid to rest. Brought back from Bolivia in 1997, his body finally sleeps on the island he fought for with such fierce love and strong passion. Like any true love, his passion for Cuba was a love worth dying for and the concrete memorial at Revolution Square in Santa Clara possesses the stoic resilience of complete national identity within its white bricks.
From Santa Clara, the tour heads to Topes de Collantes. This is another natural park situated in the mountains and you'll have the chance to explore the caves, rivers, waterfalls, grottos, canyons, natural clearwater pools and mountains as we hike the Codina trail. We'll then eat at Hacienda La Codina, a ranch with several different attractions, noticeably medicinal mud baths and a fantastic restaurant which serves great traditional Cuban food.
After this, we'll cruise downhill to the enchanting town of Trinidad, a town that seems unchanged since the 19th Century but can charm any tourist that steps inside its walls.
It's a World Heritage Site and one of the island's "must-see" places. You'll get the chance to explore the beauty of the town and the vibrant nightlife it offers after a hearty home-cooked dinner at Casa de Alberto. Trinidad is equally beautiful by night and you can wander around the colonial plazas, have a refreshing drink on the terrazas of the streets, or source the bars where you'll hear enticing live music coming from within. Whatever it is you choose to do, you won't be at a loose end!
Day 9: Playa Ancon, Trinidad – and guaranteed satisfaction!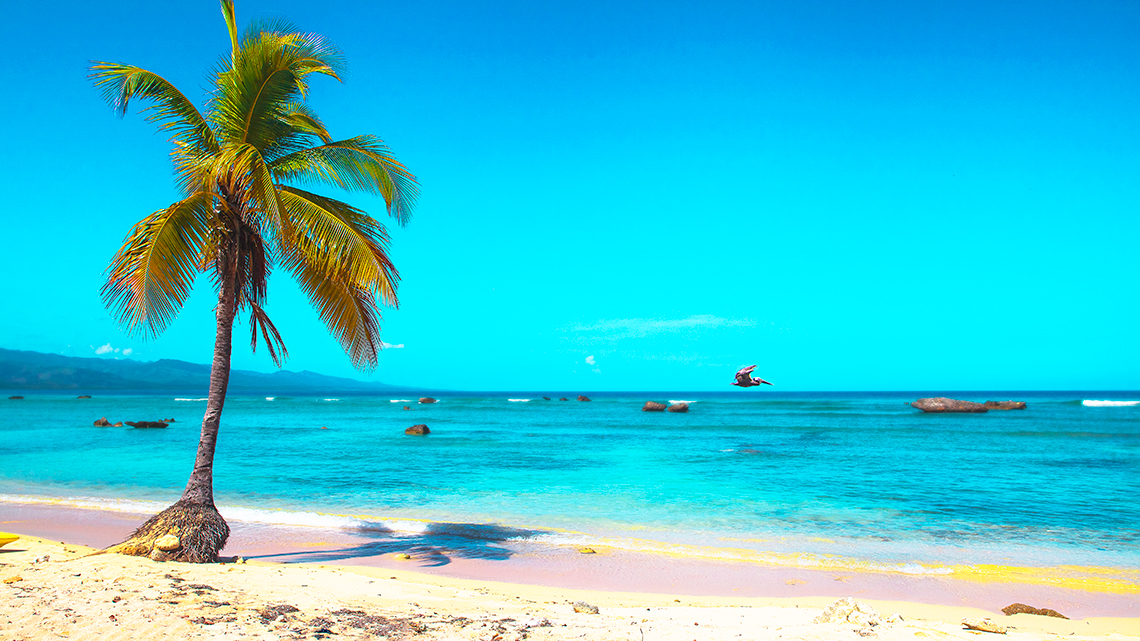 We trust that you will have had a brilliant time in Trinidad the night before, so today's itinerary is pretty relaxed. There's a fairly easy cycle ride to the nearby beach of Playa Ancon where a dip in the sea is the perfect tonic for a muzzy Mojito migraine!
After a morning swim, we'll be back in Trinidad by midday so you can explore Trinidad again in the afternoon. It's a place worth seeing properly and we don't want you to leave without seeing all the things you missed out on the night before.
There's the beautiful Plaza Mayor de Trinidad, the nucleus of the town and the heart of what Trinidad is about. If it weren't for the tourists dressed in 21st Century clothes, you could genuinely think you'd been transported back 200 years. As it's in the centre of the town, use it as a base to explore what's down all the streets – there's plenty around to see!
Really make the most of this time, and it may be worth speaking to your guides so they can inform you of all the great places to visit that you may not know about.
Day 10: Cienfuegos – A Parisian pearl with a sea breeze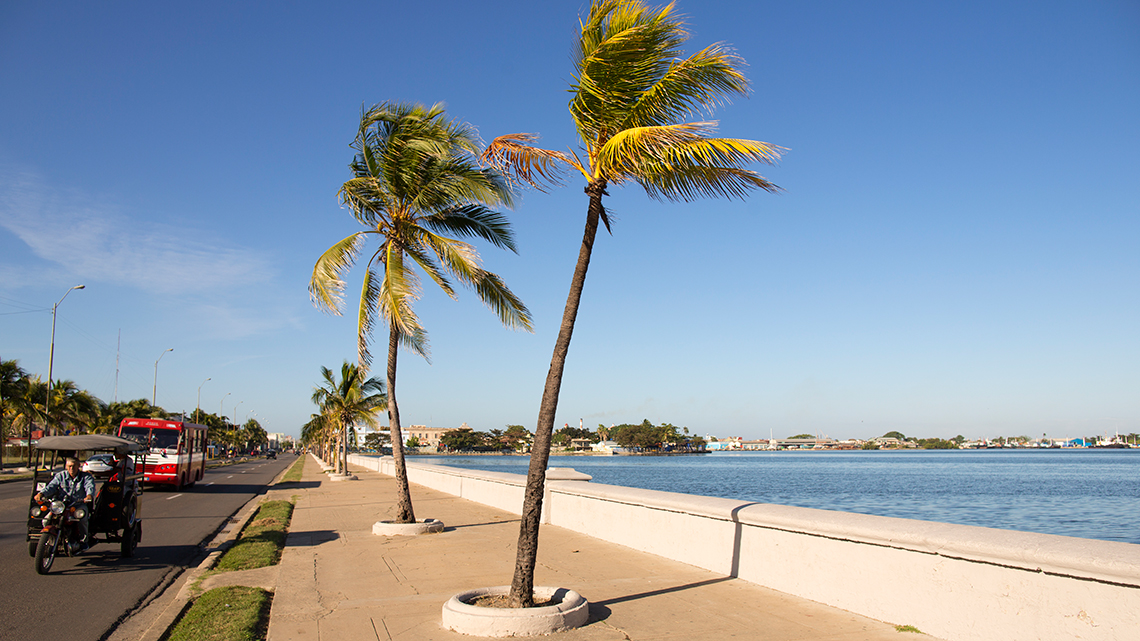 This morning, we're off to see some botanical gardens on the way to our destination of Cienfuegos. Established in 1901, they're Cuba's oldest gardens and offer 97 hectares of rich Caribbean flora, often described as some of the most important collections in the Americas. It's also the home of over 2000 different species of plant and is perfect for a leisurely morning stroll.
After lunch here, we'll transfer by bus to Cienfuegos in the bay. Cienfuegos is known as the 'Pearl of the South', and for good reason too. The Cuban Bolero artist Benny More said that it was his favourite city in Cuba, and although he may have been slightly biased as he was from there, we do understand why he liked it so much. It's a really attractive city reminiscent of the French architectural style that settlers brought over the Atlantic from la belle patrie. What adds to its charm, is how the classical French architecture is mixed with a feisty Caribbean spirit, truly making it an interesting place to experience.
The evening and nocturnal delights of Cienfuegos are yours to explore at your leisure, and watching the sun go down over the sea as you stroll along the Malecon sea wall makes for a remarkable view and a memory to last a lifetime. Not even Paris can offer the sea!
Day 11: The Bay of Pigs – Where dark history meets present-day beauty
We'll catch the bus to Navarra and start cycling from there across the Zapata Peninsula, a UNESCO Biosphere Reserve of marshland that is home to many of Cuba's species of birds and other wildlife. Our first point of rest is Playa Giron, where, in 1961, American-sponsored armed forces attempted to invade Cuba and oust Fidel Castro. The attack and the attempted coup were huge failures and a source of huge embarrassment to the United States. The loss of life was high, and the objectives achieved were low; Fidel Castro would remain as President until 2008.
Nowadays though, the beaches on this stretch of Cuba's coast are extremely picturesque, and we can enjoy relaxing at various points along the ride, noticeably Caleta Buena where we'll have lunch by a natural sea pool before transferring afterwards to Playa Larga by bus where some comfortable and welcoming casas particulares are waiting for us to lay down our weary but contented heads.
Day 12: Matanzas – The Venice of Cuba or the Athens of Cuba?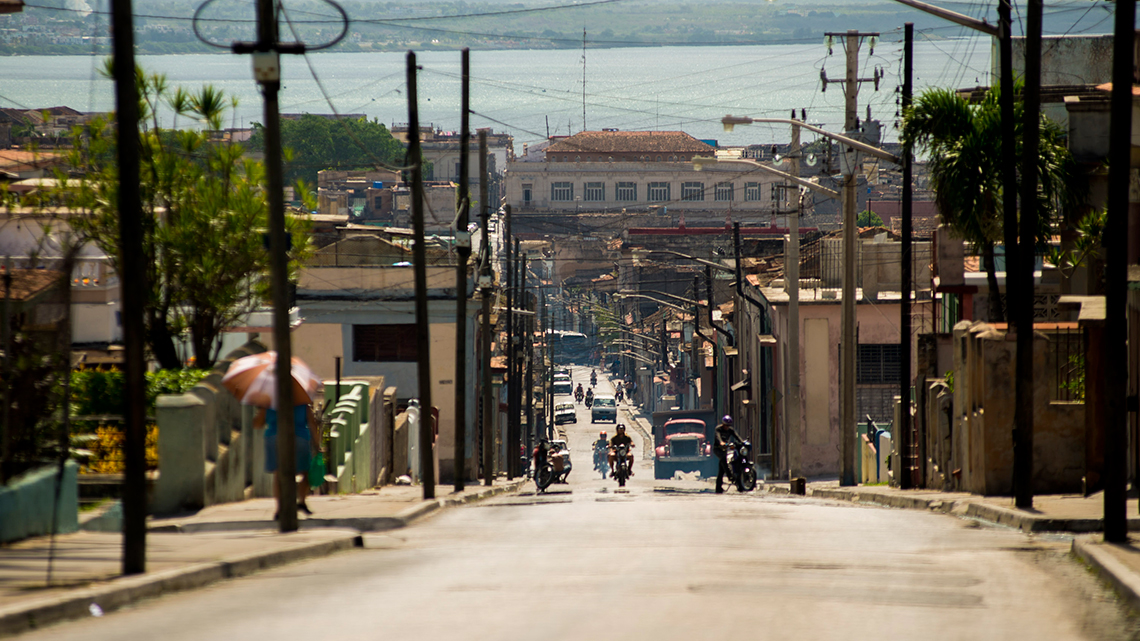 After our morning bus transfer to Jaguey Grande, we start our day's cycle with a zesty trip through some citrus plantations as well as passing through the small town of Pedro Betancourt, named as such after a Cuban Independence war hero. Our lunch stop is taken at Finca Coincidencia, an organic farm where the food is plentiful and delicious. What's more, the ceramic plates that the food is served on has a nice touch – the farmer made them all himself so don't drop them!
After lunch, there's a chance for you to walk around to see the rest of the finca and sample the rest of the produce on offer, then, it's back on the bike to Matanzas. The Cubans can't decide whether Matanzas is more similar to Venice (because of the number of bridges that span the three rivers flowing through the town) or Athens (because of the number of prominent writers and poets it has produced). Either way, you can imagine that being compared to Venice and Athens means that Matanzas is a very attractive town which has also contributed a surprisingly large amount to Cuban culture.
Two typical Cuban dances, the Rumba and Danzon both originated here, and curiously, Matanzas has also been the birthplace of various Afro-Caribbean religions that have since gained in popularity and are widely practiced on the island.
We'll be spending the night here so dive into the deep end (but not off the bridges) and find out how this well of local culture can charm you for an evening!
Day 13: Playa Jibacoa – Another slice of sandy paradise
Today's ride means climbing out of the valley and ascending through tiny time-warped villages which most tourists just won't see. We'll stop en route to our destination to sample the delicious tropical fruit sold at markets in these small settlements, topping up our energy levels to get to our destination; Jibacoa, another beach of indescribable beauty just one hour away from Havana. The greens of the vegetation contrasts the turquoise of the ocean, and the golden sands stretch on and on, tempting tired but happy cyclists to lie down, sunbathe, and plunge into the transparent waters of the Atlantic Ocean.
We'll have a barbecue here, sip on some drinks and spend the afternoon relaxing before our bus transfer back to Havana in time for another night in the capital city.
Day 14: Havana – a perfect ending to a perfect two weeks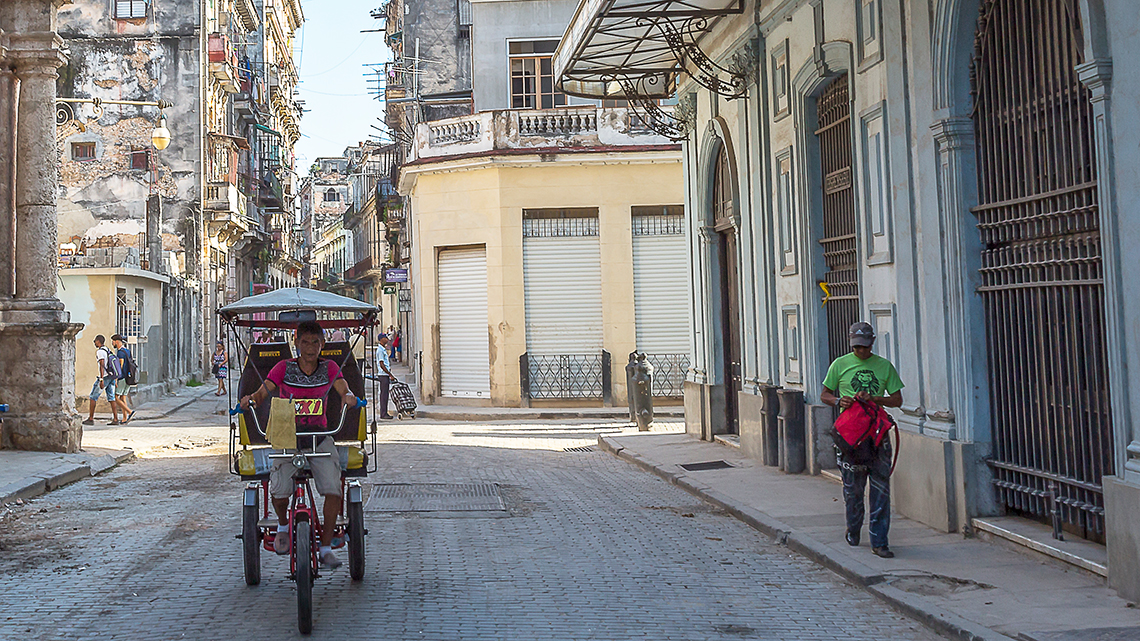 Havana is so beautiful, you'll really appreciate this second opportunity to see it again and do things you didn't have time to do 14 days ago. Whether you want to stroll in a leisurely manner up the Malecon seaside promenada, visit the Capitolio building, wander around the colonial plazas or find the live music bars and dance the afternoon away – it's your choice.
If two weeks of cycling has taken its toll on your legs, there's the additional option of getting a day-pass for the hotel swimming pool, finding a deckchair and dozing by the poolside with a clear conscience you've been healthy for a fortnight!
When evening comes around, we recommend going out and enjoying your last night in Cuba by sipping on a Mojito, listening to the great live music it offers in numerous well-known venues, and dancing till the small hours under a starry Caribbean sky.
Again, if you're unsure of places to go and see, ask your guide for assistance and they'll be delighted to provide as much information as necessary. We're certain you'll find exactly what you're looking for in this marvellous city.
Day 15: Hasta luego and not adios!
Check out from the hotel is at midday, so there's still time to grab some souvenirs for envious friends and family members back home before the bus transfer to the airport in the afternoon.
We hope it's hasta luego (see you soon) instead of adios though – you will have fallen in love with this stunning island during your 15 day stay here, and you'll have got to know it on a completely unique level; up close and personal on your bike!