Cuba ranks as world's most sustainable developed country – all about Cuba's eco ways
A new report published recently Cuba at the top of developed countries in the world in terms of sustainability. The Sustainable Development Index which measures each country's CO2 emissions aligned with other parameters linked to human development like education and life expectancy. The report with the most recent figures from 2015 revealed Cuba as the most sustainable country on the planet followed by Costa Rica and Sri Lanka.
---
Cuba's been ranked the world's most sustainable country by the recently published Sustainable Development Index, an illustrative report created with figures from 2015. The list includes 163 countries around the world and Cuba leads the way with the highest sustainability score.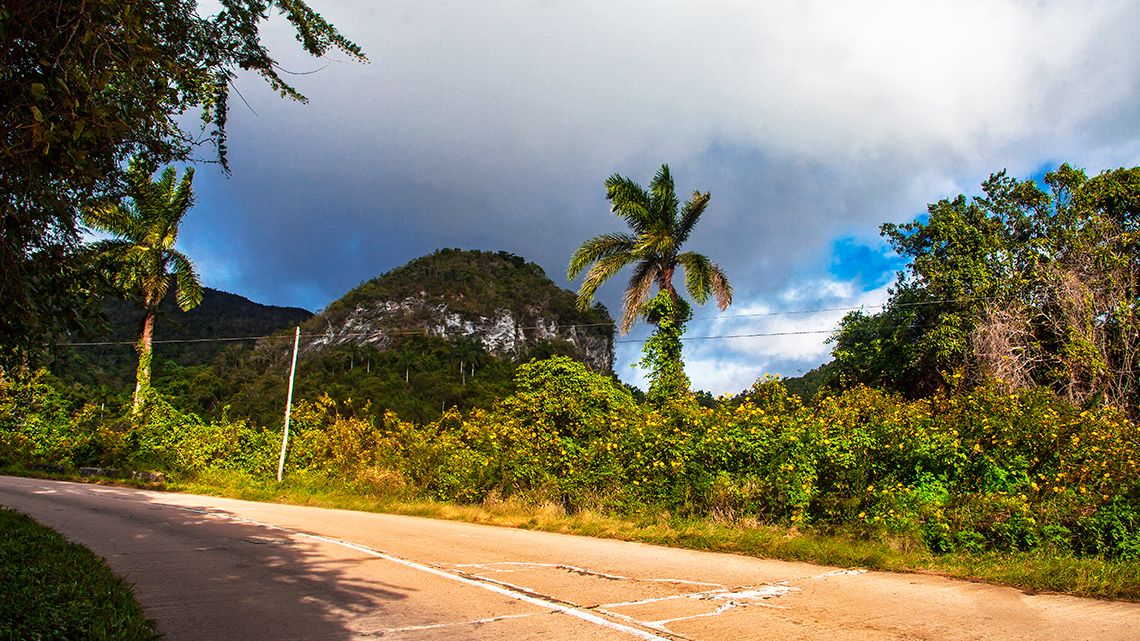 The findings may surprise some as Cuba is not widely known for its eco-friendliness and not much is publicised about its sustainability, eco-friendly policies and efforts to protect the environment. It's also not widely considered a developed country but rather a developing country and its ranking as the world's number one, most sustainable developed country may leave some sceptical or scratching their heads. But allow us to explain using the words of Doug Rader, PHD, Environmental Defense Fund, U.S.:
"Cuba is the crown jewel of the Caribbean. That's inarguable from a wondrous array of rare and endemic things that occur only there."
The Sustainable Development Index published very recently bases its sustainability rankings on a number of factors. It measures each country's environmental impact by recording its CO2 emissions per capita and comparing it against other parameters like income per capita, life expectancy and level of education. In the latter two, Cuba can indeed be considered a developed country, because human development is what's at the core of this study:
"Created to update the Human Development Index (HDI) for the ecological realities of the Anthropocene."
This is why Cuba, and other countries that score high on human development while managing to stay within or close to planetary boundaries climb to the top of the list.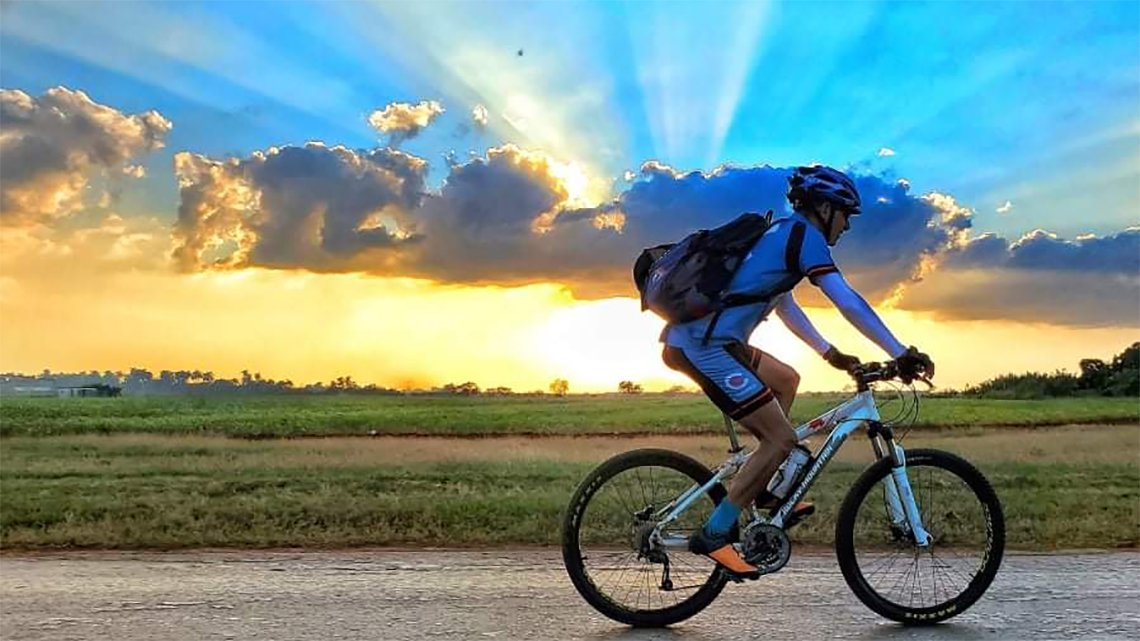 For being a country with limited resources and a decades-long U.S. embargo, Cuba does extremely well for itself in the human development index, and this new report illustrates that it's sustainability it's also pretty decent. So, what's the secret?
Cuba: a lesson in sustainable tourism
Back in the 1990s at the worst of the Cuban "Special Period" and financial crisis that followed after the collapse of the Soviet Union, Fidel Castro bet on the island's pristine beauty and sustainability to attract tourism and inject much-needed cash into the nation's ailing economy. But he didn't (unlike many other Caribbean countries) opt for careless development of coastal areas to create beach resorts.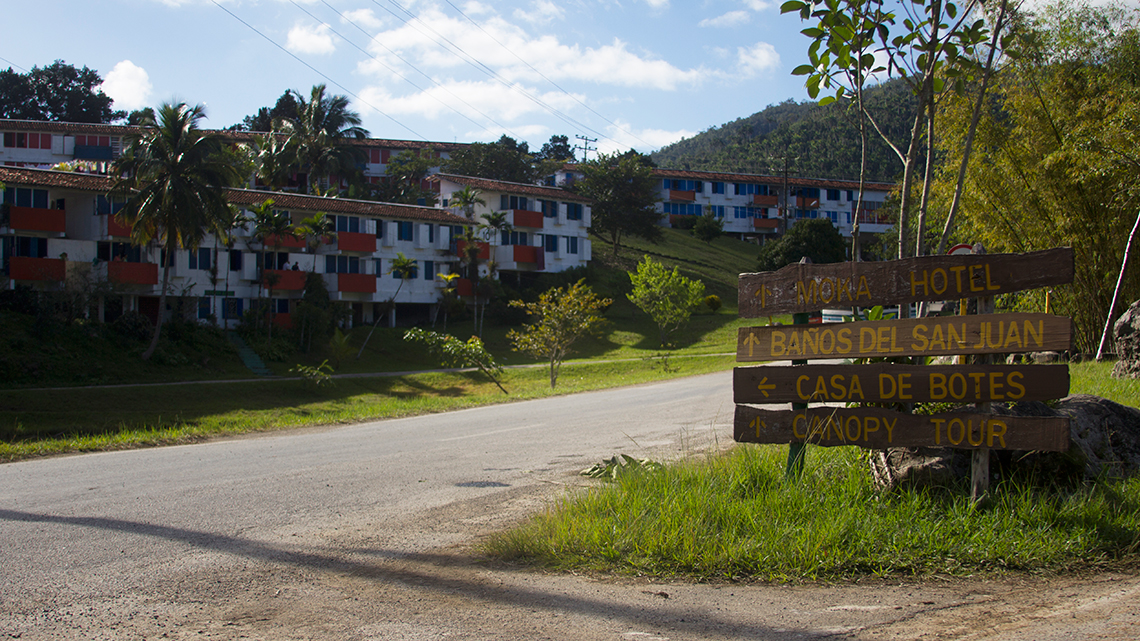 Castro bet on tourism, yes, but he had a different approach to making Cuba an attractive tourism destination. The Cuban government embraced environmentalism like no country had done at this point in history and kick-started policies to reduce waste of natural resources and minimise carbon footprint, all of which went a long way towards boosting the country's sustainability. By 2006 Cuba was the only nation in the world that met the WWF's definition of sustainable development and Fidel's anti-globalisation movement started to echo and make ripples in the rest of the world.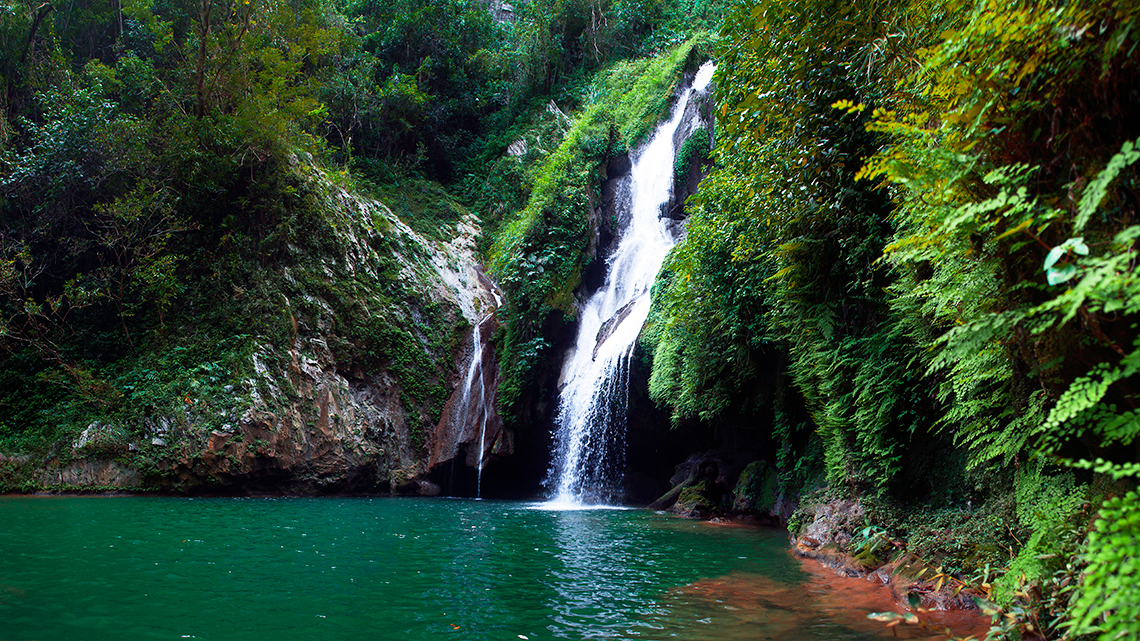 As the introduction to PBS's documentary Cuba: The Accidental Eden rightly states:
"For 50 years rigid socialist policies and the U.S. economic embargo have kept Cuba frozen in time. But while its cities crumbled and its economy ground to a halt, one part of the country has thrived: its wildlife. Thousands of miles of unspoilt coastline, pristine wetlands and virgin forests, Cuba is a wild refuge unrivalled in the Caribbean."
To alleviate the severe food crisis at the time the Cuban government encouraged people to turn their patios into urban gardens and grow their own vegetables as well as use unused state land for the growing of crops. A few decades on and Cuba's agriculture sector has continued to transform with the appearance of private organic farms and other sustainable initiatives. Now, in Cuba's rural areas the eco way of living is passed on to tourists, where in Viñales for example, part of the typical experience includes dining at a "paladar" with fresh produce from a local farm and where the pioneering eco-community of Las Terrazas shows dozens of tourists daily that there's an alternative for mass tourism (tourists take a bus from Havana to arrive here by the bucket-load) that doesn't negatively impact the environment.
U.S.-Cuba efforts to keep Cuban shores healthy
Ironically, even when the U.S. embargo has played its role in Cuban hardship and has contributed to the nation's difficulties with self-sufficiency, it's been a team of U.S. biologists who've made incredible efforts to preserve the pristine state of Cuba's coral reefs and rich marine life.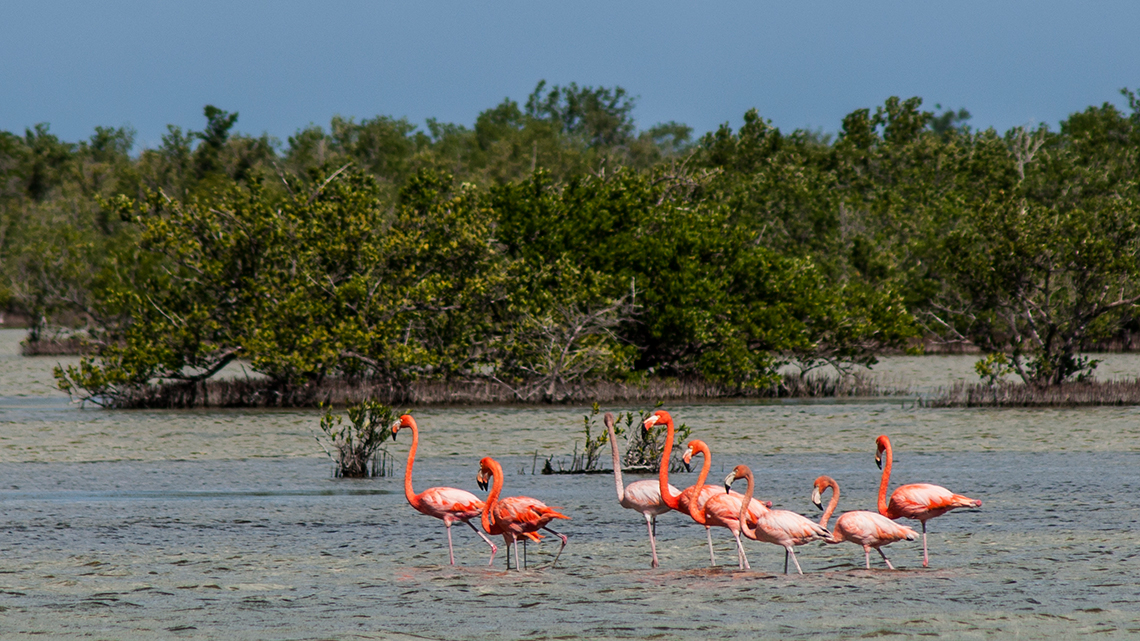 Under the direction of Daniel Whittle, Director of Caribbean Initiatives at EDF, the work to advance marine conservation and protect Cuba's coastal ecosystems has reaped incredible benefits and created a close relationship between Cuba and U.S. conservationists. Through working with Cuban scientists, resource managers, lawyers, policy-makers and local communities, great achievements have been made in the identification and implementation of collaborative strategies for coral reef conservation, the management of fisheries and sustainable coastal development in Cuba. Commenting on this topic, Dan Whittle wrote:
"As the rest of the Caribbean began developing decades ago, Cuba stood still, except for a small part, Cuba's beaches, mangroves, wetlands have simply been left alone."
From partnering with Cuban scientists in developing Cuba's first shark conservation plan to helping shape the historic U.S.-Cuba ocean agreement, the intervention of Whittle and his team has had great impact in the Caribbean island's marine conservation efforts.
What's so special about Cuba's marine ecosystem? Everything! To start with, Cuba is the only place in the Caribbean with intact coral systems, where elsewhere in the region the erosion caused by tourism development has severely damaged coastal regions and negatively impacted marine life.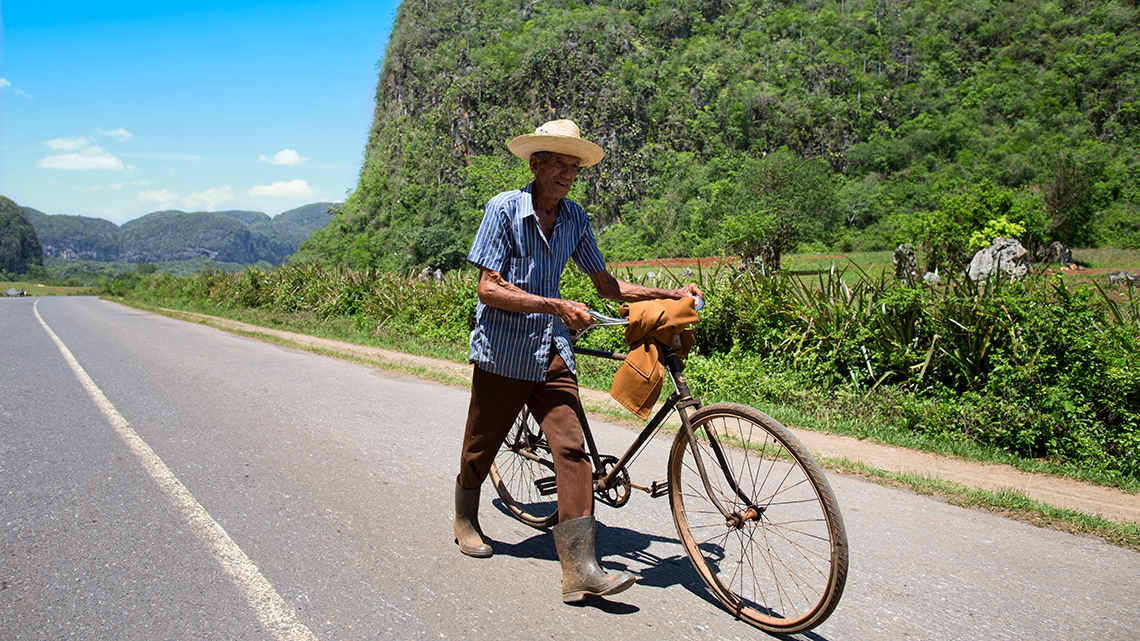 An excerpt from Cuba: The Accidental Eden reads:
"While many islands in the Caribbean have poisoned or paved over their ecological riches on land and in the sea in pursuit of a growing tourist industry, Cuba's wild landscapes have remained virtually untouched, creating a safe haven for rare and intriguing indigenous animals, as well as for hundreds of species of migrating birds and marine creatures."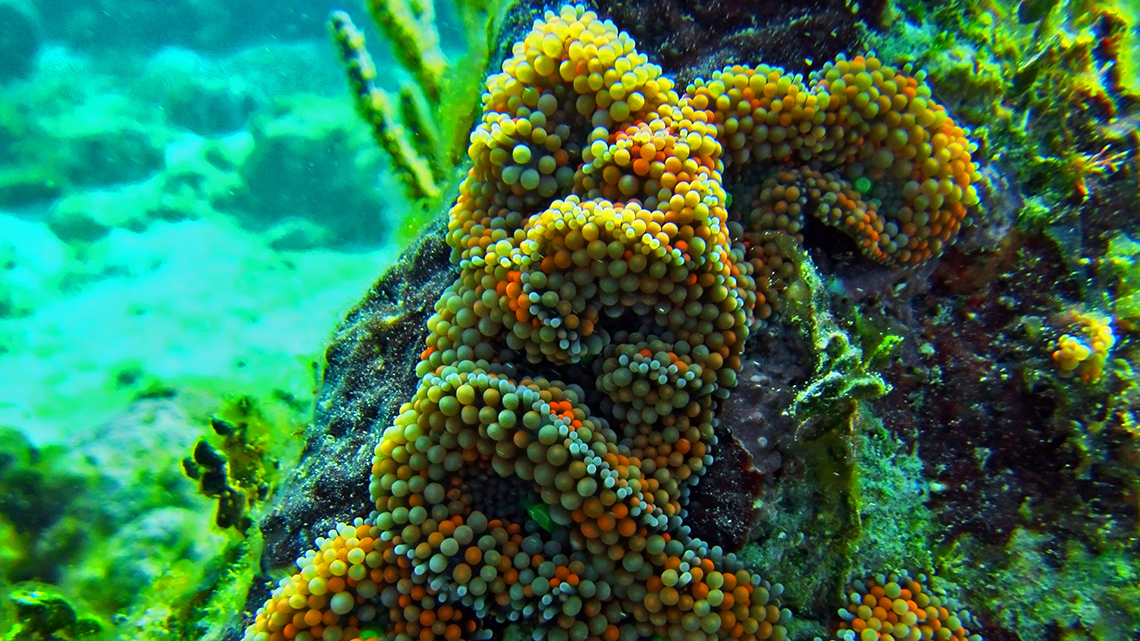 The above is especially true for Cuba's marine ecosystems, which continue to thrive thanks to a series of policies that have stopped tourism development from interfering with sea life.
Sustainable tourism in Cuba
At Cubania Travel our cycling tours and discovery expeditions are a great way to engage in sustainable travel and enjoy Cuba's pristine landscapes on two wheels, stopping at various nature reserves and basking in naturally beautiful landscapes that are fiercely protected by locals and authorities. Our Cuba holidays have always prioritised sustainability, looking after the landscapes, villages and towns we explore and giving back to the local community by supporting local enterprise and businesses. We also support the Water-to-go initiative through our partnership with this innovative bottled water technology that allows travellers to enjoy filtered water on the go. But our sustainability ethos goes beyond that; our travellers experience real Cuban life and gain a deeper understanding of Cuban culture through engagement with Cubans and authentic local experiences.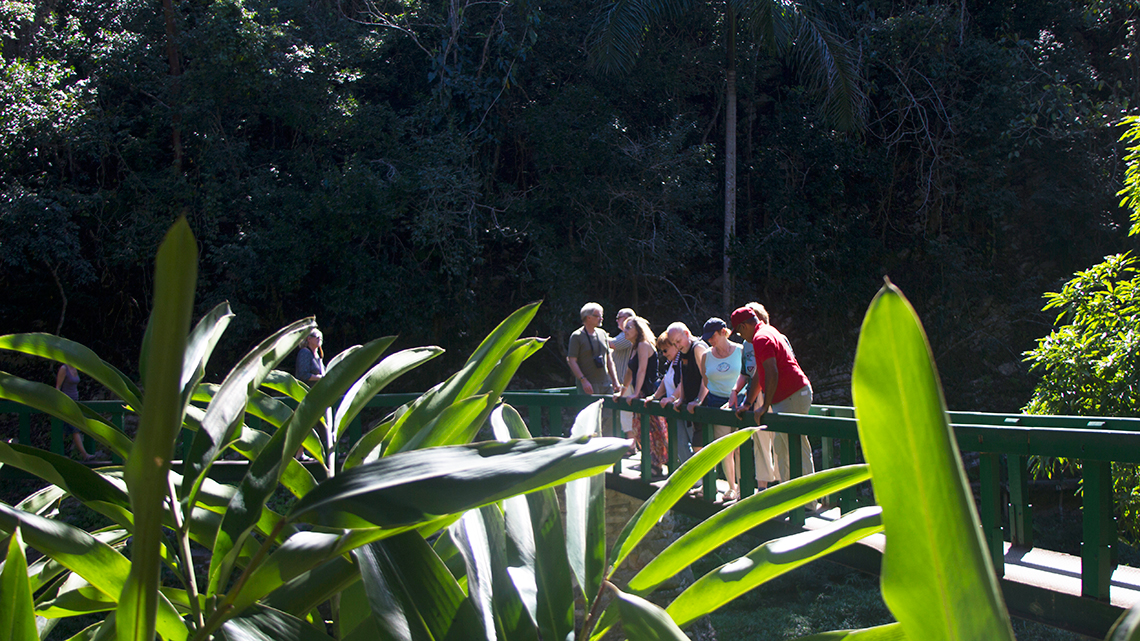 Sustainable travel to Cuba doesn't have to exclude glorious beach-basking, scuba diving or snorkelling. As a matter of fact, virtually all of our tours include an idyllic beach break at the end, or a beach stop somewhere along the way. And we like to ensure that our "time out" beach moments give holidaymakers plenty of opportunities to explore the rich, colourful marine life thriving beneath Cuba's crystalline waters. In fact, the chance to get up, close and personal with Cuba's undersea world is not one to be missed. Immersing oneself in Cuba's marine wonders will make for an unforgettable adventure. As the PBS website rightly states, Cuban coral reefs are the best preserved in the Caribbean and some of the best preserved in the world:
"Independent research has shown that Cuba's corals are doing much better than others both in the Caribbean and around the world."
Cuba's dazzling nature reserves and untouched wetlands are another draw that never fails to fascinate nature lovers and wildlife enthusiasts. The eco-community of Las Terrazas (an obligatory stop in several of our biking tours) is a leading example of Cuba's sustainability efforts. Borne out of the initiative of locals themselves to preserve the amazing natural surroundings, this UNESCO Biosphere Reserve began as a reforestation project in 1968 and today's high at the top of the list of must-see places in Cuba, with wondrous hiking trails, coffee plantations to explore and thrilling canopy-zip lining experiences. All as sustainable as can be, including its onsite hotel.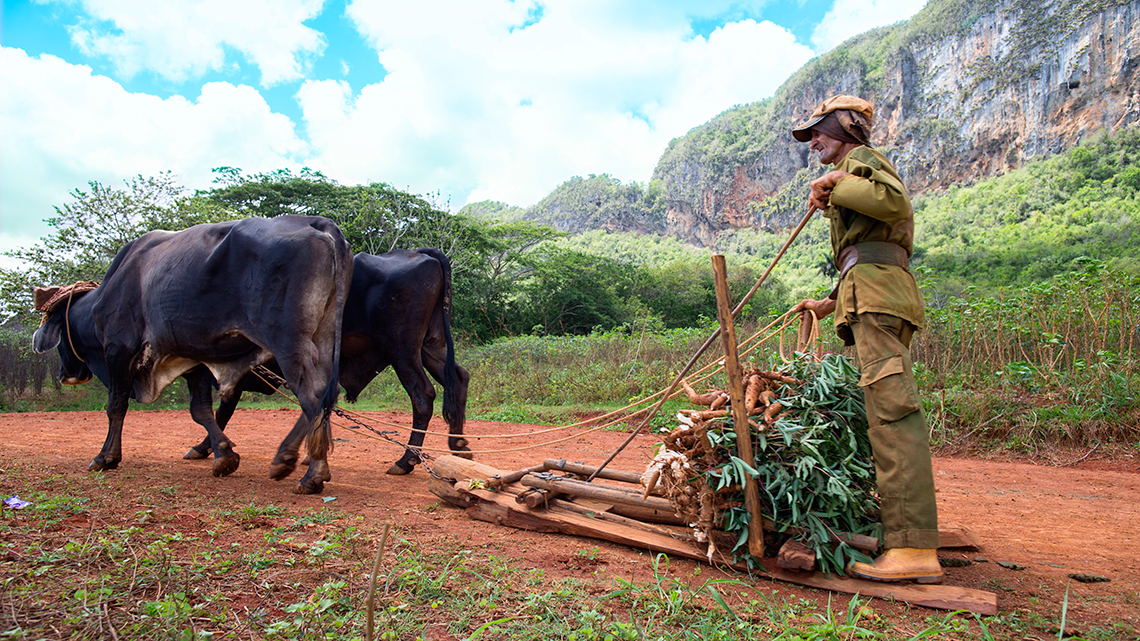 One of the best ways to truly embrace Cuba's sustainability and get to know its pure, unadulterated landscapes, thriving ecosystems and rare wildlife is to embark on of our Cuba adventure tours, packing amazing sustainable experiences; from challenging treks and climbs to moderate hikes, leisure beach experiences, scenic cycling tours, bikepacking adventures and eye-opening cultural experiences. Let us show you Cuba's many sustainable ways!