Cuba and its bicycles, a love story
Cubans and bicycles go way back in history. From the moment the first two-wheeled vehicle arrived at the island and cast its spell starry-eyed citizens to times of financial struggle and petrol shortages where Cubans heavily relied on the import of Chinese bikes to get around. But there is also a revolutionary past linking bold Cuban women and bicycles and a professional cycling history that has seen some Cuban cyclists being crowned as winners in several world championships. Here we tell it all.
---
Cuban cycling stories. There are quite a few of them indeed but without historical context you would not know how deep Cubans' passion for the two-wheel vehicles runs. On any Cuba holiday it's easy to spot Cubans riding their bikes on the streets, and while many do it out of sheer necessity and not preference (because they don't own any other means of transport), the truth is that Cuba's cycling history started out as a feverish passion, and many Cubans, despite the negative connotations it endured during the 90s as the vehicle of the poor, hold the bicycle dear in their hearts. Why? We need a bit of backstory to find out.
The first ever bicycle to land in Cuba
So, when and where was Cuba's first bicycle ridden? Many Cubans say that it was in the town of Cardenas, Matanzas, where the history-making event happened. The town of Sagua la Grande in the province of Villa Clara, disputes this and says it happened there first.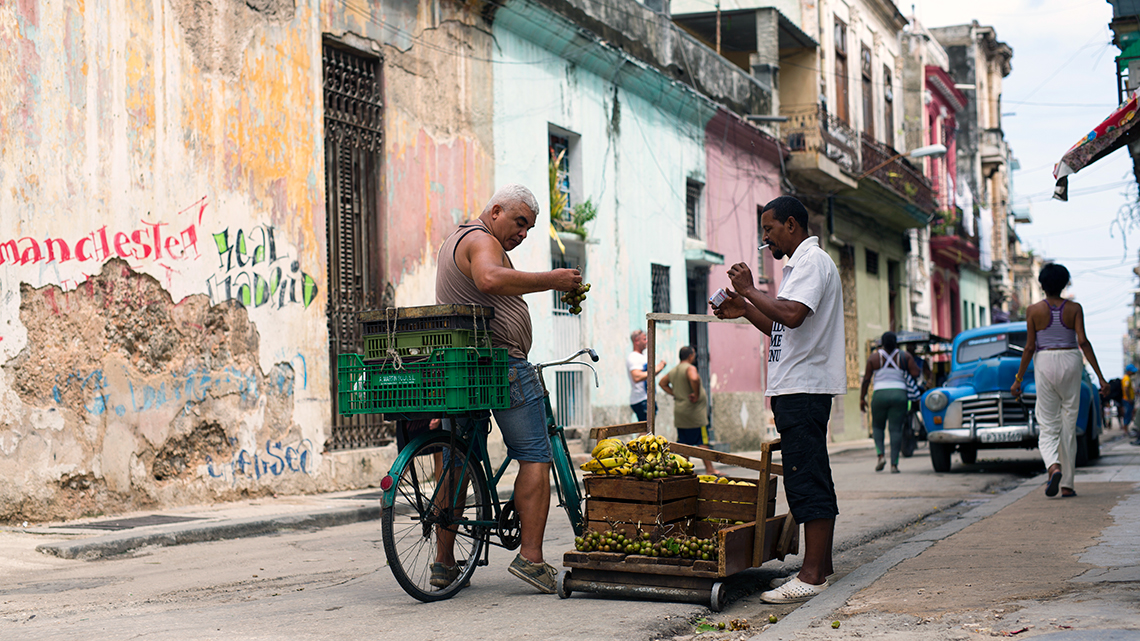 Yet, it was actually a Spaniard, Claudio Graña, who first brought the bicycle to Cuba and showed off the new artefact in Havana's harbour back in 1880, to the wide-eyed surprise and admiration of onlookers. It was a penny-farthing model with a design very similar to the one created in 1869 by Frenchman Eugene Meyer and perfected in 1870 by Englishman James Starley. The peculiarly gigantic size of its front wheel in huge contrast to the diminutive size of the back wheel caused quite a stir in the city's streets and gathering rooms.
A passion for two wheels that kept on growing
There were a few milestone-making dates that consolidated the presence of the bicycle in Cuba and led to the widespread use of the vehicle among citizens.
The creation of the first cycling clubs in 1885

The first bicycle race between Havana and Cienfuegos in 1889

The first magazines, "El Ciclista" and "El Biciclista", dedicated to cycling in 1885 and 1889 respectively
And between one history-making event and the next, the Cuban bicycle gained ground and earned its place in Cubans' hearts.
Cardenas and Sagua La Grande, two cities in two wheels
The story of the bicycle in Cuba cannot be told without mentioning the town of Cardenas in Matanzas. Found just some 150 kilometres east of Havana, it has a reputation in Cuba for being the "City of Firsts" as more than 20 different historic events are said to have taken place here before they happened anywhere else in Cuba.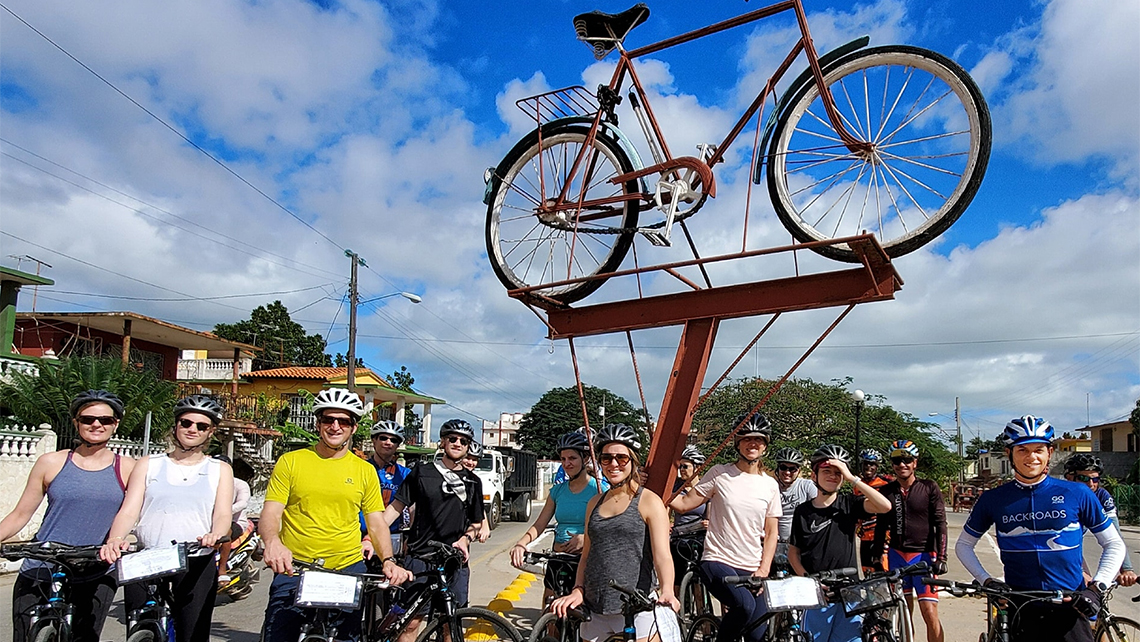 The specialised magazine "El Ciclista" (The Cyclist) was issued in Matanzas and was the first to document the races between habaneros and Cardenas locals in the nearby Güines municipality. In said races, various Cardenas cyclists came out as winners.
The "Rápido Club Ciclístico" from Cardenas followed like a chain reaction with its foundation in 1911 and ever since the bicycle has been the main means of transport in a town where it's said that 8 out of 10 inhabitants own, at least one bike.
But Sagua la Grande wanted to outdo Cardenas in its biking race and went further. After one of its locals fell in love with the bicycle during his travels, he brought the first bike from Italy to draw the attention of citizens, particularly that of young ladies. The "sagüeros" were quick to adopt the new invention and by 1891 were competing against each other to mark the festivities of the town's patron saint. The press took note of an interesting bicycle parade celebrated on 25th December 1912.
And they certainly took it very seriously as by the end of the first half of the 20th century they founded the "Compañía Sport Ciclístico de Sagua S.A." (Sagua's Cycling Sport Company LTD), to this day considered the first and only supplier of bicycles in the island whose insurance service covered repairs and flat tyres.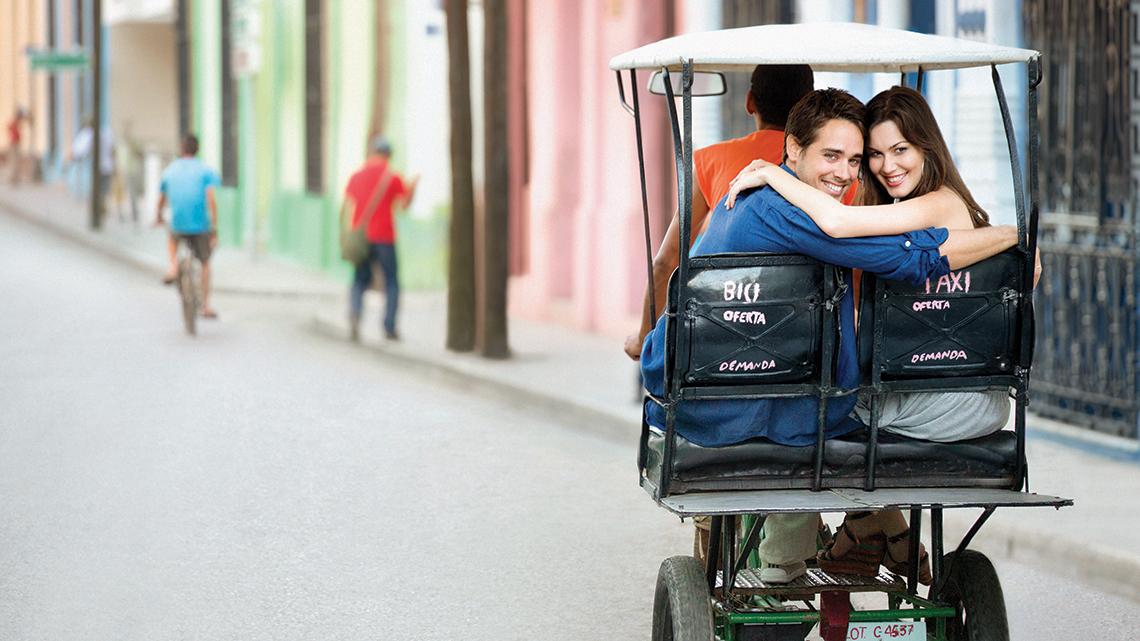 Similar to their Cardenas neighbours, it's said that sagüeros had up to three bicycles per household, a considerably steep figure by 1957 standards. Some more affluent households had one bicycle per family member.
Cardenas and Sagua la Grande. Two Cuban cities that favoured the cruising of their streets on bicycles and served as an incentive and inspiration for other cities to follow suit.
Of Cuban women and bicycles – from Titina to Yoanka
Cuban women have had a special relationship with bicycles thanks to the special history that unites them ever since the first bicycle landed on the island.
"They were all astonished to see a woman riding a bicycle in Havana back in the early days. On 12th November 1894, doing this made me the precursor of something that caused a lot of discomfort, especially among men, but it couldn't be stopped."
The above was the confession of Antonia Martínez (affectionately called "Titina") on a letter from 1908 addressed to María Collado Romero. The first of these two women was a bold Galician resident in Havana, the second a well-known activist that fought for women´s rights in Cuba.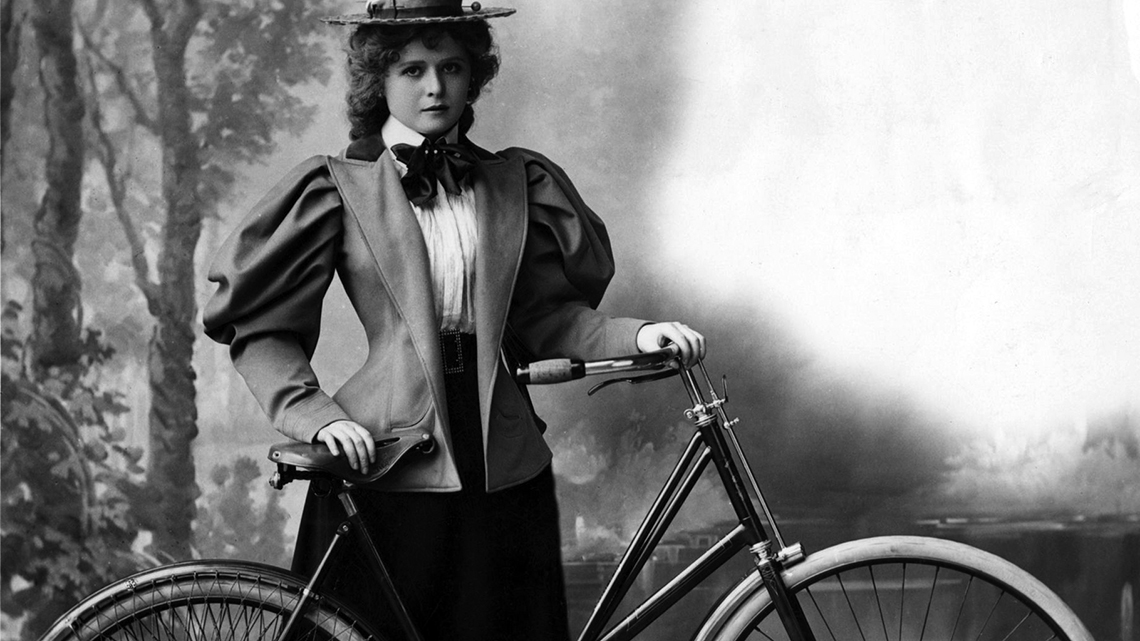 The stir caused by the "scandalous" event is not unthinkable in the Cuba of the times. Up until then bicycles were used, exclusively, by men, most of whom were newspaper delivery men, messengers and vendors of all kinds. The conservative stance of the Cuban society of the times, sexist and patriarchal, did not leave any space for the emancipation of some of its boldest females.
Cuban cycling champions
A few decades after the first bicycled landed in Cuba, cycling passion continued to grow and so did the creation of spaces for professional practice, such as Vedado's Parque Deportivo, inaugurated on March 1940 and Cuba's participation in the Central American and Caribbean Games in 1946 where Cuba won its first gold and bronze cycling medals thanks to history-making Cuban cyclist, Reynaldo Paseiro.
Women at the top of Cuba's biking glory
Cuban women especially have stood out in cycling as a professional sport when competing in international races and tournaments.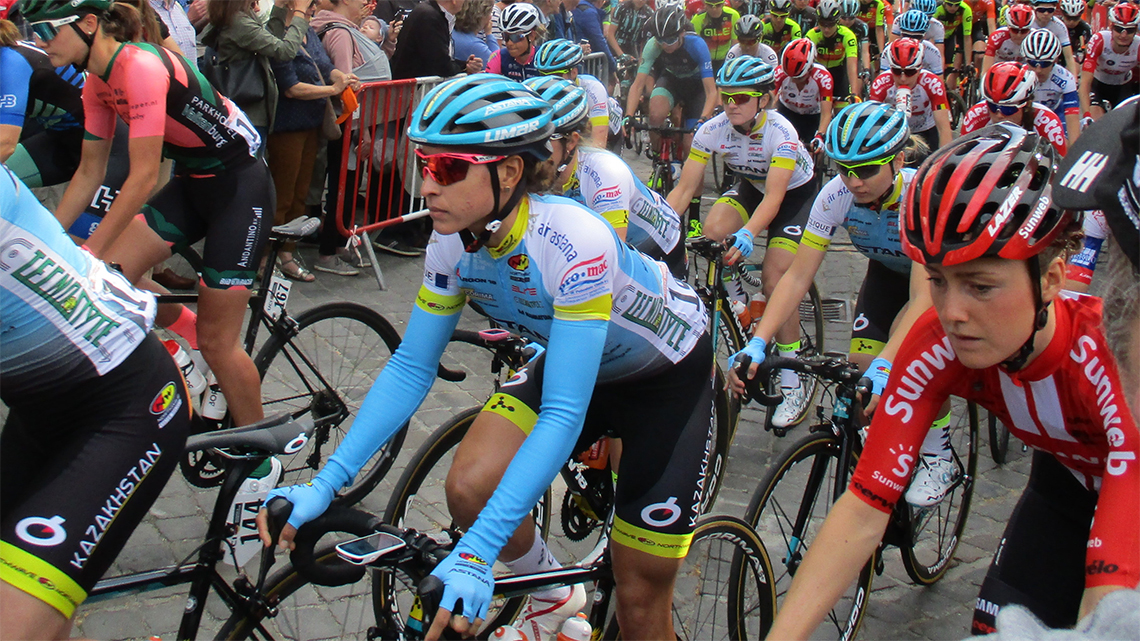 Photo courtesy of Hoebele / CC BY-SA
In 1987, Edenilma Poveda from Guantanamo, paved the way for medal-winning Cuban cyclists with Pan-American and Central American champions like Lisandra Guerra (Colón, Matanzas), Yumari González (Sancti Spíritus), Yudelmis Domínguez (Jiguaní, Granma) y Marlies Mejías (Güira de Melena, Artemisa). The last three have formed successful duos and teams with remarkable results in competitions.
Yet another Cuban female cycling phenomenon is Arlenis Sierra (Manzanillo, Granma), considered the best Cuban female racing cyclist of her time and who today stands as the captain of the UCI Women's Continental Team Astana. She is 12th in the global ranking of female cyclists, rode at the 2015 UCI Track Cycling World Championships and has numerous cycling trophies under her belt.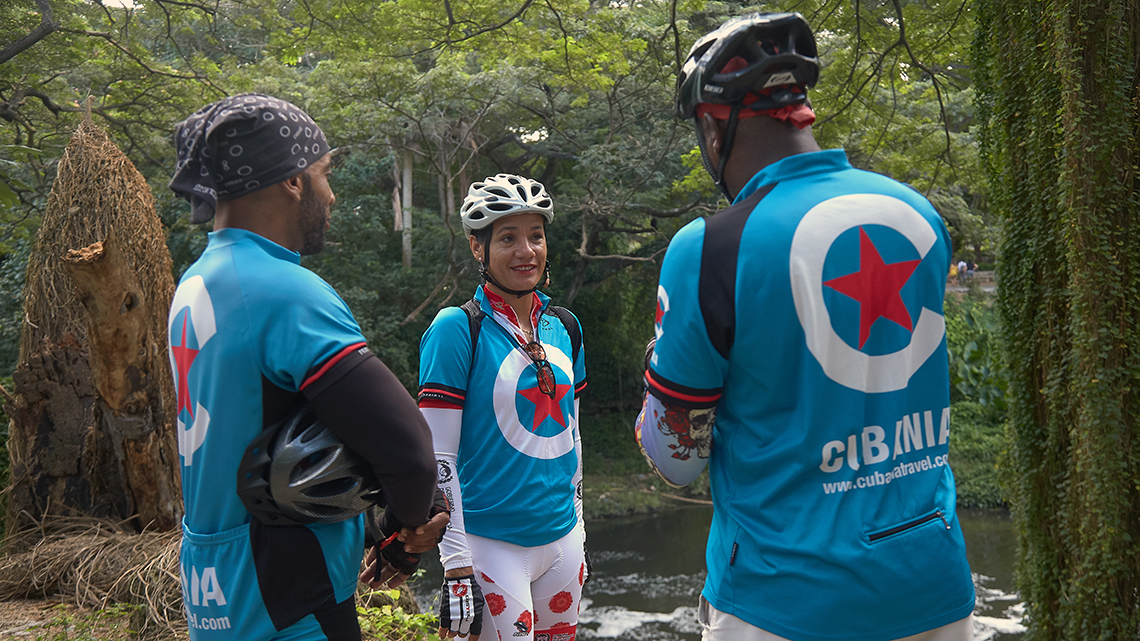 But Yoanka Gonzalez's name is the one that made the biggest ripples in Cuba's cycling history. Winner of the first and only (at the time of writing) Olympic medal by a Cuban cyclist, Yoanka won the silver medal in Beijing 2008's Summer Olympic Games in Track Cycling. As well as earning second-place in the Olympic Games she has other prestigious accolades such as being declared World Champion in Melbourne 2004 and obtaining a bronze medal in Stuttgart, Germany, in 2003.
The bicycle in Cubans' daily lives
The use of bicycles as a means of transport in Cuba is well documented and has its own story, but its popularisation and general widespread reached a peak during the 1990s, caused by the scarcity of petrol and the economic hardships of Cuba's so-called "Special Period". Since then it has had a significant presence in all Cuban cities, towns and communities, even in the most remote areas where it has almost completely replaced horses (but not quite horse carts).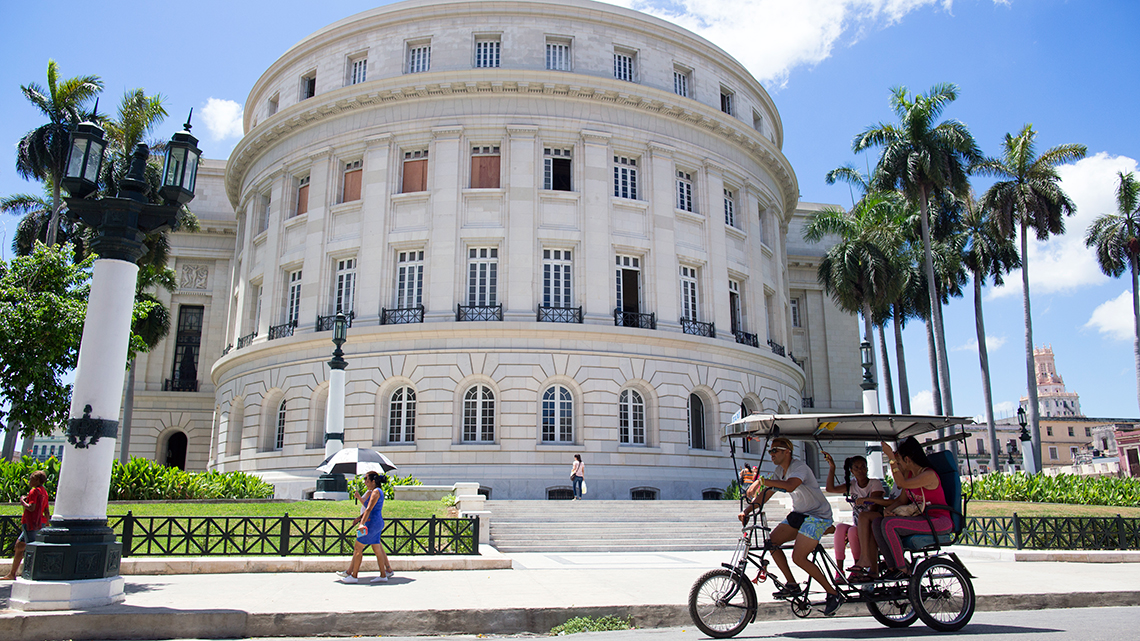 In Cuba, bicycles have been adapted and modified to the point of having so many quirks add-ons that astonish many passers-by (especially tourists!). One clear example is the so-called "bicitaxi" circling around Old Havana and Centro Habana to take people on a ride or to sell all manner of wares as they make their rounds around the city. Another example is the rather inventive creation of the "rikimbili", where a small homemade motor is attached to a bicycle so that it can take people places at a faster speed while giving the cyclist a break. Where is the fuel stored you ask? Well, most people use a large plastic bottle – the ingenuity of Cubans knows no bounds!
The world's tallest bike!
There is one more exciting and rather peculiar cycling story left to tell and it is that of the eccentric bicycle owned by Félix Ramón Guirola in Old Havana. It is considered the world's tallest at 7.5 metres high, even when it does not feature (yet) on the Guinness World Records book. When Fast and Furious 8 "The Fate of the Furious" was filmed in Cuba, the entire film crew gasped in admiration at Felix's amazing sky-scraping bicycle but said they wouldn't feature it in the film because it would steal the show!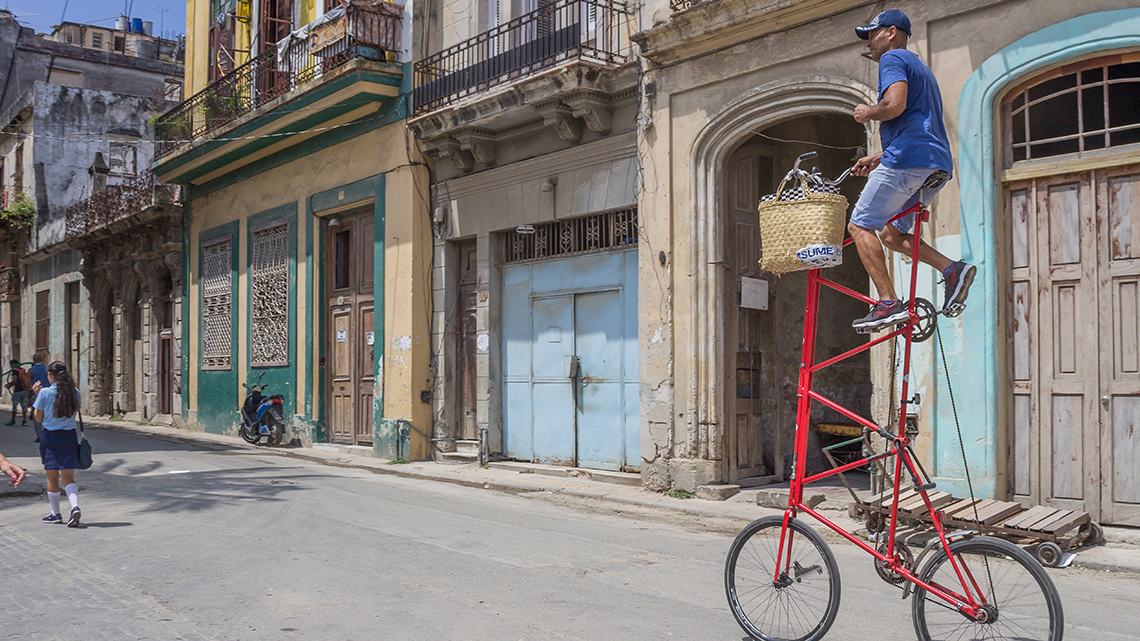 Not only that, Felix's hard at work tinkering a new one to rival his current model and stand even taller at 10 metres high! The only man to ever journey around the world on a bicycle for 16 years, Claude Marthaler is one of his friends. The Swiss cyclist came to Cuba to personally meet him and see his awe-inspiring bike with his own eyes. On a Cuba holiday we highly recommend you meet this extraordinary man and his even more extraordinary two-wheeled vehicles!
Velo Cuba – a community project
The extended use of bicycles as a means of transport in Cuba gave way to the boom of "bike mechanics", which come very handy for the occasional flat tire, rims fix or to give good maintenance to the "chivo" (it literally translates as goat), one of the nicknames that bicycles in Cuba go by.
Some Cuban bike workshops reach degrees of specialisation that were unthinkable a few years ago and they stand out for the professionalism and inventiveness of its technicians.
One of these is Taller Vélo, where tools are mostly handled by women. Found on Montero Sánchez # 34, between Streets 21 y 23 in Havana's Vedado municipality, they differentiate themselves for their reasonable prices. They repair all kinds of bicycles, regardless of brand or model, size or mechanisms and they also offer a variety of guided cycling tours. The tours are made in house and they have crafted more than 5 handcrafted routes, some of which include scenic rides along Havana's eastern beaches. And here you have yet another example of the strong bond between Cuban women and bicycles, one that goes beyond a scenic ride or an exhausting race.
Cuba and its bicycles, a love story that withstands the test of time
As you have seen in this post, Cubans and bicycles go a long way back and share a very special love story, or rather a series of stories filled with challenges, fearlessness, boldness and ultimately, gratitude. Gratitude because the humble two-wheeled vehicle was the only choice for many Cubans in times of hardship and as such became the transport lifeline for many citizens. In more recent years, its image has been experiencing something of a rebirth and the bicycle has started to be considered more of a lifestyle item for the younger Cuban generations rather than a necessity or something to have to "bear with" for lack of more comfortable transport.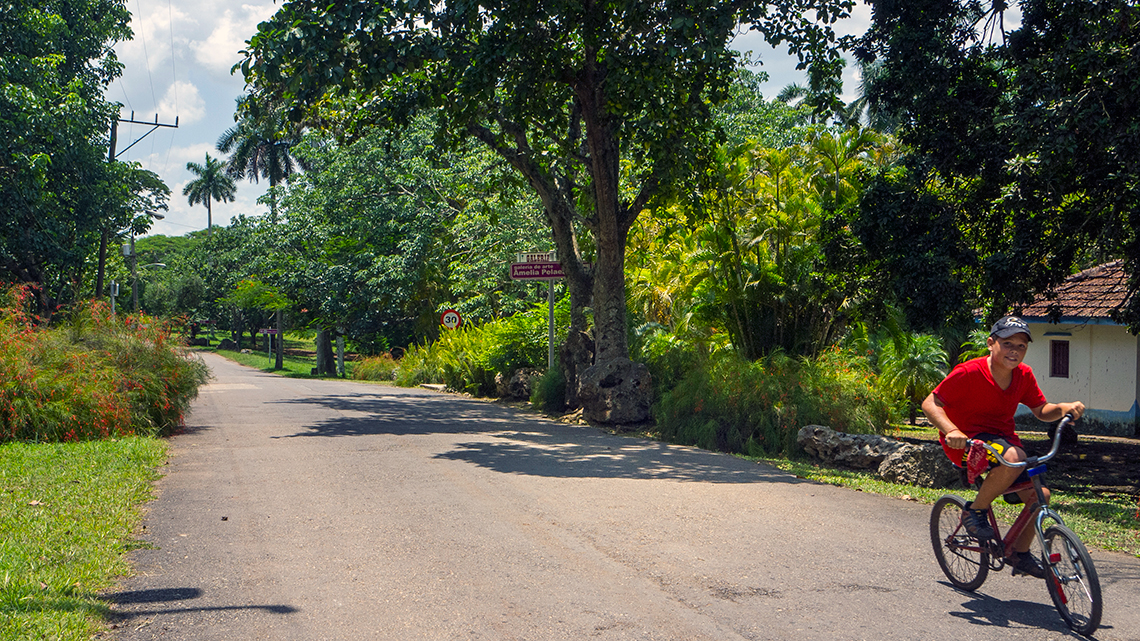 More and more bike shops are springing up around the island as well as more bicycle rental places. Exploring Cuba on a bicycle is not only doable but one of the most exhilarating ways to discover the island and get acquainted with its picturesque cityscapes and sweeping landscapes. At Cubania Travel we have quite an array of exciting Cuba cycling tours that take you from Havana's backroads to lush countryside splendour surrounded by scenic mountains. Find out more about our cycling tours in Cuba here!